Children's Book Author Reviews of Mark Malatesta
Scroll below to see Reviews of Mark Malatesta provided by children's book authors who worked 1-on-1 with Mark as an author coach to secure book deals with publishers such as Scholastic, Harcourt, etc. Mark Malatesta is a former literary agent and founder and president of The Bestselling Author and Literary Agent Undercover. He works with authors of all genres (fiction, nonfiction, and children's books), primarily to help them improve their writing projects and pitch materials to get the attention of top literary agents.
.
Reviews of Mark Malatesta by Children's Book Authors

.
– Darlene Dihel
Children's Book Author Review of Mark Malatesta
"I'm 80 years old and didn't want to mess around wasting time trying to get a literary agent for my children's picture book. Not long after I sent out the query letter Mark wrote for me, I got an email from a literary agent who said she loved my book and wanted to represent me! There were times when my work with Mark was overwhelming, but then I'd stop and do something else and come back the next time and think, okay, I can do it. And I did!" [click here to see the complete review]
Darlene Dihel
– Jeri-Anne Agee
Children's Book Author Review of Mark Malatesta
"After you helped me get an agent with Sanford J. Greenburger Associates, they got me a contract with Sky Horse Publishing. Publishers Weekly recently called Sky Horse the fastest-growing small publisher in America. They have 41 New York Times bestsellers! I can't stress enough, honestly, how working with you was 100% the only reason this happened…" [click this link for the complete success story]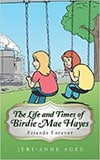 Jeri-Anne Agee
– Ken Derby
Children's Book Author Review of Mark Malatesta
"I was skeptical when I first learned about Mark's services. Now I know that he is a nice honest guy who really knows what he's doing. After I sent out my new query letter, I had six top agents request more material. Some literary agents replied in just a few hours and one of them responded in just 15 minutes. Mark does everything well and seemed genuinely interested in me, not just the idea of filling his wallet with my money…" [click here to see Ken's complete review]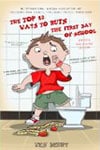 Ken Derby
– John McCormack
Children's Book Author Review of Mark Malatesta
"I just got an agent, Amy Jameson with A+B Works! I hit the ceiling when I saw that she was interested. I had other agents interested as well, but Amy was prompt and the right agent for me. Not everybody has a lot of money to spend on their writing, but if you're trying to be a successful author, you have to invest some money in yourself. Mark's fees are a reasonable investment for what he gives his clients, and his time, energy, and expertise are really worth a lot. I'm very happy…" [click here for the full testimonial]
John McCormack
– Patricia Faithfull
Children's Book Author Review of Mark Malatesta
"The two years I spent trying to get an agent before I started working with you, Mark, were killing me. It was so painful. Then you revised my query, and, five minutes after I queried Rosemary Stimola—my dream agent who represents Suzanne Collins, author of The Hunger Games—she asked to read my manuscript. Now she's my agent. OMG! I'm a writer and I don't know what to say. Before, I was just sitting on the sidelines. Now I'm in the game—and it feels good. Thank you for helping me take my writing career to the next level. Your system is brilliant, I love you!!!" [link to Patricia's full review to be posted here soon]
Patricia Faithfull
Children's Book Authors – View More Reviews of Mark Malatesta
The reviews listed above by children's book authors are only some of the reviews about Mark Malatesta on this website. To see additional comments and reviews about Mark's websites, author newsletter, articles, training, speaking, events, etc. click here to view General Reviews of Mark Malatesta. Also, if you want 1-on-1 support to help you get your book for younger readers published with a publisher like Scholastic or Harcourt, click here to access all of the Free Resources on our websites for authors. And click here to find out how you can Schedule an Introductory Coaching Call with Author Coach Mark Malatesta.