Memoir & Narrative Nonfiction Author Reviews of Mark Malatesta
Scroll below to see Reviews About Mark Malatesta provided by nonfiction authors who worked 1-on-1 with Mark as an author coach to secure book deals with publishers such as Berkley Books, Penguin Books, Random House, etc. Former Literary Agent Mark Malatesta is founder and president of The Bestselling Author and Literary Agent Undercover. He works with authors of all genres (fiction, nonfiction, and children's books), primarily to help them improve their writing projects and pitch materials to get the attention of top literary agents.
.
Reviews of Mark Malatesta by Narrative Nonfiction & Memoir Authors

.
– Erika Armstrong
Mark Malatesta Review
"Two weeks after you helped me get representation, my agent starting pitching my story to publishers and we had an offer. I signed a book contract yesterday. A little while later my agent told me that a TV co-producer asked for more info about my book! If it weren't for you I'd still be floundering, sending out queries…" [click here to see Erika's complete review]

Erika Armstrong
– Z Zoccolante
Mark Malatesta Reviews
"When I saw the query letter Mark wrote for me, all I could say was 'WOW!' It was an awesome version of the stuff I'd always wanted to say but didn't know how. Now I have signed a contract for literary representation. If you're a serious author, don't sit around for years not doing something about it. Invest in yourself. In the long run when you get published, or when your book becomes a bestseller, the investment you made will seem small. In the end it's just money, but writing is your passion!" [click now to see Z's entire review]
Z Zoccolante
– J.R. Eason
Mark Malatesta Reviews
"I'm tickled. A lot of people only do things for the money and they don't do what they say. Mark helped me see my dream become a reality. Together we got requests from agents and publishers for my book, and I now have a copy of my published book in my hands. Before working with Mark I didn't hear back from anyone. Mark knew just what I needed and he's very easy to work with, comfortable to talk to, and professional. I wasn't intimidated or hesitant to ask him anything…" [click this link to see J.R. Eason's full review]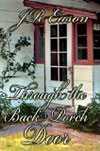 J.R. Eason
View More Reviews of Mark Malatesta and Get Support
The reviews listed above by memoir and narrative nonfiction book authors are only some of the reviews about Mark Malatesta on this website. To see additional comments and reviews about Mark's websites, author newsletter, articles, training, speaking, events, etc. click here to view General Reviews of Mark Malatesta. Also, if you want 1-on-1 support to help you get your memoir or narrative nonfiction book published with a publisher like Berkley Books or Random House, click here to access all of the Free Resources on our websites for authors. And click here to find out how you can Schedule an Introductory Coaching Call with Author Coach Mark Malatesta.