Melinda Cerisano, author of the nonfiction book Heaven Is for Animals Too, provided this review of former literary agent Mark Malatesta. Melinda worked with Mark to improve her query letter, book proposal, and manuscript, which resulted in literary agency representation after several literary agents offered to represent her. Scroll below to learn more. Click here to see all Mark Malatesta reviews. And click here to learn more about Literary Agent Undercover and The Bestselling Author after you read the review about Mark Malatesta below by Melinda Cerisano.
Mark Malatesta Review by Melinda Cerisano

"ABSOLUTELY DROP-DEAD AWESOME! I still can't believe it!! I got more than a dozen requests for more material and SEVERAL OFFERS FOR REPRESENTATION. That blew me away. You gave me an article about what to say if literary agents called me unexpectedly, but I hadn't read it. I figured, yeah, sure. So, when the first call came in from an agent I felt the uncomfortable feeling that I might be unprepared! I wasn't expecting things to happen so fast, and I certainly wasn't expecting the chance to choose my favorite agent!!
Looking back now on the weekend when all this happened, I have incredibly good memories because I turned an important corner in my life. Everybody has dreams, but it's very rare to have those dreams come true. Life can beat you down, so it was really nice, really pleasant, to feel like something was working. I couldn't believe it was happening and I was a little afraid I might say the wrong thing when I got on the phone with agent. It was exciting having them interested though, and the agent I ended up going with was really nice. 
At first I didn't believe my book about animals going to heaven would be big enough for a traditional publisher. I was just doing it to give people comfort. Then I ran into a gentleman at a horse expo that suggested I self-publish because it's supposedly easy. During the process of researching what that would be like, I worked with an editor who suggested I try to find a book marketing coach instead, who could help me get the book out in a better way since self-publishing companies don't really do anything to promote your book.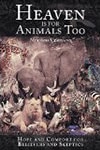 That's when I found you online, Mark, and you presented the feeling of I can. It was like you were putting a light in front of me and I was starting to see the road. I thought, I can really do this. I can create a query letter and proposal now because he's outlined it for me and given me a checklist. I'm a pilot, so I can do checklists. That's how my mind works. But honestly, Mark, the biggest thing for me was the fact that you're so easy to talk to and I always had a direct line to you. You were always accessible.
Regarding my original proposal, it was like a 300-pound gorilla. You got it down to a much more attractive 100 pounds. Everything you said in your version of my proposal was exactly what I was trying to say. You just said it so much better! That's the difference between a professional and an amateur. When I saw the finished proposal, I understood why some authors don't get published. I didn't know if I'd be able to do it, but you pulled things out of me that I never would have thought of—things that made me look great.
When I first started talking with you Mark, during our first conversation together, I didn't even know what to ask. But, even though I didn't have the educated questions, you somehow got it all figured out. You have a wealth of knowledge but also make everything easy to understand. Some people are really intelligent but they talk over your head and you don't know what they mean. You're one of the most educated and knowledgeable people in the publishing industry, and yet you make everything easy to digest.
During our very first phone call, you said my book was good but I hadn't yet asked anyone his or her opinion. So there was a part of me wondering if you were being sincere, not just trying to get the money. Then I remembered how much information you give people for free on your websites. It's clear that you care about what you do and you care about your coaching clients. Your heart is in it. When I checked out other people's websites that my editor recommended, it was difficult to figure out who they were and what their services entailed.
With your websites, I was mesmerized. It was click, click, and click all over the place (in a good way) reading and reading. I was like, holy cow, this guy knows what he's talking about. Some marketing 'experts' say you shouldn't put too much information on your website because then people won't hire you. But if you really want to help people, you share a lot of information and trust that the right people will want to work with you. When I looked at other book marketing websites, there wasn't enough there for me to get any kind of feeling.
Your information gave me a feeling of freedom. It was a definite yes. In fact, when we had our first phone call, I was hoping that you'd say yes to me because I knew that I needed to get educated. It's not any different than becoming a great pilot. I know a Blue Angel that couldn't get hired by United Airlines because he didn't know what was required. Flying an F18 is great but it's a single pilot operation. When you go to an airline you have to show you can work with a team. Every industry has things like that you can't know unless you get counseling.
Thank you Mark!!"
Melinda Cerisano
Author of Heaven Is for Animals Too
* * *
Do You Want to Be Like Melinda Who Provided this Review About Mark Malatesta?
Do you want to get multiple offers for representation from literary agents like Melinda? Click here to get instant access to the Free Resources on our websites for authors and click here to find out how you can Schedule an Introductory Coaching Call. Mark Malatesta is founder of The Bestselling Author and Literary Agent Undercover, helping authors of all genres (fiction, nonfiction, and children's books) get top literary agents, publishers, and book deals. The above review of Mark Malatesta, Author Coach was provided by author Melinda Cerisano.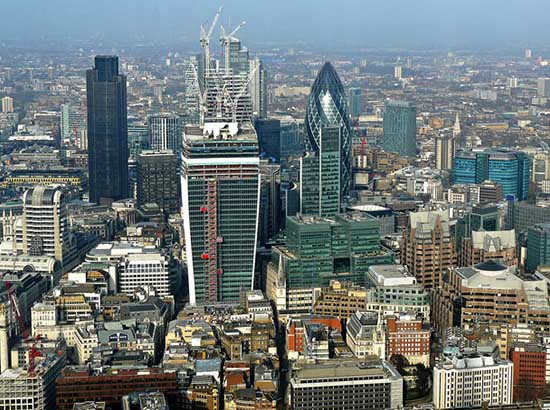 GET A LITERARY AGENT
Get free access to the Directory of Literary Agents with detailed agent listings to get a traditional publisher
Your Information will never be shared with any third party.