Jane Jago, author of the novel The Wrong Hand provided this review of former literary agent Mark Malatesta. Jane worked with Mark to improve her query letter, synopsis, and manuscript, which resulted in literary agency representation with a top literary agent. Jane's book was then published with Michael Joseph Books, a prestigious imprint of Penguin Books. Scroll below to learn more. Click here to see all Mark Malatesta reviews. And click here to learn more about Literary Agent Undercover and The Bestselling Author after you read the review about Mark Malatesta below by Jane Jago.
Mark Malatesta Review by Jane Jago

"Mark helped me to get a top literary agent a while back, and now my novel, 'The Wrong Hand' (a psychological thriller) is published with an imprint/division of Penguin Books called Michael Joseph that is 'principally interested in publishing Top Ten Bestsellers'. It's hard not to be excited. It has been an awfully long bloody road towards publication but we are finally on our way. I have learned that hard work, struggle, disappointments and perseverance are all important, as is following the advice of industry experts like Mark.
My agent is fantastic, well respected in the industry and has proved to be very hands on with every stage of the project. From the moment I listened to the long exuberant message he left on my phone, expressing his excitement about the book, I knew that he was a perfect fit; that he understood the novel, believed in it and would be a champion for it. He also worked with me to improve the MS for submission to publishers. I was then assigned a wonderful editor at Penguin who raised the bar even higher and helped me to dig deeper and deliver an even a better book. Through the process I have come to like the quote 'Writing is easy, all you have to do is look at a blank page until your forehead bleeds'.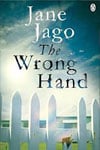 After Mark helped me revise my query letter I got five requests to read my full manuscript. Several agents asked for it within the hour. When I received my first offer for representation, Mark encouraged me to go slow and make sure I considered all my options. He told me exactly which questions to ask the agent. Then he advised me what to say to the other agents who were still considering my work, as leverage, so they would read my book over the weekend. That way I was able to get more than one offer and choose the right agent for me.
I originally stumbled on Mark's website whilst compiling a list of agents to target with my book submission. The site itself is full of REAL information and resources – not the usual hollow bait for an underlying sales pitch. With the Internet inundated with spruikers touting for business and offering all manner of promises – his authentic content immediately stands out. It was clear to me, when I heard Mark talking on his free mp3 that he was someone I could work with. His honesty, integrity and intelligence came through loud and clear.
I have to admit though, when I got to the visualization on the mp3 about sitting down with my dream agent to celebrate a lucrative publishing deal, I thought – here we go, he's building this picture and then he's going to burst the bubble and say 'wake up and smell the roses'. I was waiting for the punch line. Instead, Mark affirmed that what I am driven to do is possible. He made me more determined not to give up. I then shared some of Mark's tips with my son (also a writer) and he booked an introductory coaching call with Mark for me as a gift.
Filling out the questionnaire that Mark provides before the consult, in order to fully understand your writing project and your goals, is an invaluable process in itself. It allows Mark to know a great deal about you and your work before you speak with him. It also pulls out lots of things you'll be able to use in your query letter. That's a huge thing since, let's face it, most people are writing under a rock. Obviously if you've already written a query letter, you've thought long and hard about it, but Mark's questionnaire helps you realize things you left out. After the cramped discipline of the minimal word count required for submission materials to literary agents –how wonderful it is to expand upon and fully express that which propels and excites you as a writer and what drives your book. Just considering each question on the form is an exercise in clarity.
When I spoke with Mark, he had digested all the information I provided about my books and had read my submission materials. He was not only extremely positive about the work but immediately gave me suggestions for a couple of simple changes that I instantly recognized as being spot on, and in tune with the tone of the work. There was so much concrete stuff during that initial 1-hour consult it was fantastic. Mark was easy to talk to, totally on point and – this is rare – completely psychologically present throughout the call. He actually listens.
That's a very rare quality, especially when there's marketing involved. And he's an expert in his field. Mark clearly understood exactly where I was coming from. He identified descriptors and information I had provided in the questionnaire that best represented the real power of the book so that I could use them in my query. He suggested things that needed omitting from my current query letter. And he advised me on how to restructure it. We discussed genre as well, and criteria for targeting the right agents who would resonate with my work and therefore be fired up with excitement to sell it to publishers.
Before my first phone call with Mark I didn't know if there would be anything there… or if it would just be a sales pitch. There's a lot of that out there. 'Listen to my two hour talk about buying my 4-hour program.' I didn't approach it that cynically, but I'm not naïve either. Unfortunately there are a lot of people out there who have trashed the territory and left people skeptical and wary. After my call with Mark, I signed off energized and ready to embark on the next steps toward getting the best agent I could.
The discussion left me vindicated in my belief in myself as a writer and also encouraged me that I was well on the way to obtaining the representation I deserve. A little while later I decided to work more closely with Mark in one of his longer-term coaching programs where he leads you, hands-on, through the steps to securing an agent. During our time together Mark helped me figure out the best way to position my book. At first I didn't know how to position it, but Mark helped me figure out the most important parts to emphasize. My book is highly commercial but it's also meaningful with powerful themes and that wasn't being communicated before.
Mark gave me feedback on my first 50 pages as well, and actually made some editorial suggestions on the first pages. Those comments were critical because I had something in the first few pages that described a delicate subject. It would have been confronting to many readers… and given them the wrong first impression about the book. The changes Mark recommended also added more mystery and suspense. When he did that, it created immediate trust for me. People can give you advice and that can be quite intrusive if it's not right, but Mark's suggestions made it clear that he'd read my material and understood it.
I found coaching with Mark very validating. The whole process was based on the fact that my book really was a credible piece of work with the merit to get a literary agent. Mark doesn't take people on that he doesn't believe in, or blow smoke… Perhaps I already knew that my work was worthy of publication, but it's normal as a writer to always have some nagging doubts and insecurities – so much of the process is about rejection no matter who you are or what you have written. If I hadn't found Mark, I don't think I would have given up…ever… but I was wondering what to do next to get the work 'out there'; so I might have dropped the ball for a long while.
When you're alone as a writer it's easy to lapse into a bit of disbelief about your ability and lose momentum. I've shouted Mark's praises to people and continue to recommend him. In short, if you want a book deal with the top five in traditional publishing – and why wouldn't you – you need a top agent and Mark is all about equipping you to get one. If your writing is important to you, consider working with him to help you market yourself to the people at the top who can best represent you."
Jane Jago
Author of the novel The Wrong Hand
Penguin Books/Michael Joseph
* * *
Do You Want to Be Like Jane Who Provided this Review About Mark Malatesta?
Do you want to get a top literary agent and a top publisher like Michael Joseph Books, a prestigious imprint of Penguin Books? Click here to get instant access to the Free Resources on our websites for authors and click here to find out how you can Schedule an Introductory Coaching Call. Mark Malatesta is founder of The Bestselling Author and Literary Agent Undercover, helping authors of all genres (fiction, nonfiction, and children's books) get top literary agents, publishers, and book deals. The above review of Mark Malatesta was provided by author Jane Jago.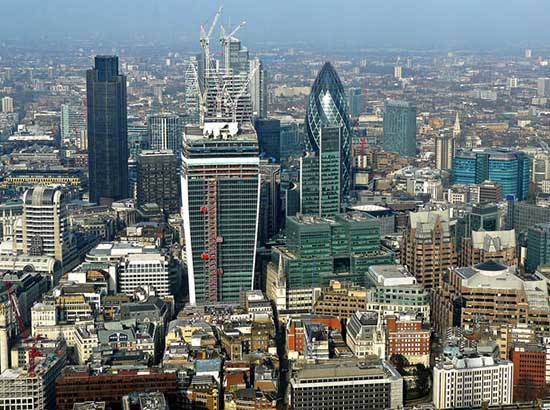 GET A LITERARY AGENT
Get free access to the Directory of Literary Agents with detailed agent listings to get a traditional publisher
Your Information will never be shared with any third party.