Fiction Author Reviews of Mark Malatesta
Scroll below to see Mark Malatesta Reviews provided by fiction authors who worked 1-on-1 with Mark as an author coach to secure book deals with publishers such as Random House, Ballantine, Penguin, etc. Former Literary Agent Mark Malatesta is founder and president of The Bestselling Author and Literary Agent Undercover. He works with authors of all genres (fiction, nonfiction, and children's books), primarily to help them improve their writing projects and pitch materials to get the attention of top literary agents.
.
Reviews of Mark Malatesta by Fiction Authors

.
"Jill Marr with Sandra Dijkstra & Associates Literary Agency, got multiple publishers interested in my novel, A Knife in the Fog, and I just signed a two-book deal with Seventh Street Books, an imprint of Prometheus Books. When it was confirmed I had an agent, I opened a bottle of wine, got some nice Irish cheddar cheese, and my wife and I celebrated. I had three bottles of wine set aside: one bottle for when I got the agent, one for when the book sells, and the third one for when the book is published. Life could not be better. Thank you for everything. We have come a long way, my friend." [click here to see the full review of fiction author coach Mark Malatesta]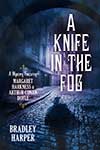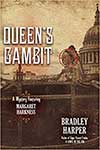 "I was recently awarded The Bram Stoker Lifetime Achievement Award, the highest honor in my genre. If it wasn't for your faith in my writing, I wouldn't have gotten an agent. You kept pushing and believing, and eventually everything came together. Forget about your support being a paid service. Sometimes you pay for something and get nothing, or you get a 'professional' who's detached or distant. With you, there was always a personal touch that came from a genuine place." [click here to see the full review of fiction author coach Mark Malatesta]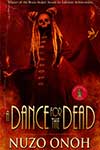 "Without your help, guidance, and expertise there's no way I would have been able to land an agent. Even having worked in the film business for thirty years, I was out of my realm and overwhelmed. Working with you was expensive but worth it. In fact, it was so expensive, I didn't tell my wife how much it cost. But now I can, and she would understand the value. I was helpless and needed a Sherpa. To other authors reading this, if you try and climb the mountain by yourself, you're more than likely going to get stuck or fall. Get the help you need to make it and make the journey more enjoyable." [click here to see the full review of fiction author coach Mark Malatesta]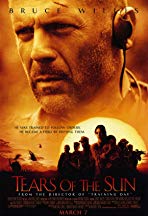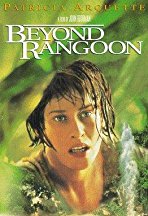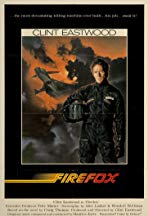 "After getting many requests for my thriller / horror novel, Nurse Blood, I now have an agent and a book deal! One of my short stories was also recently published in the short story anthology, Anything But Zombies, published by Atria Books, an imprint of Simon & Schuster. Working with Mark is totally worth it, and a pleasure!" [click here to see the full review of fiction author coach Mark Malatesta]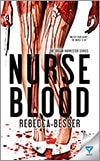 "Having lost my long-term agent to retirement, I was frustrated. I hired Mark and sent out a query he wrote for me, and I got wonderful replies, including an offer from Susan Schulman, a NY agent who's very well-known. It made me feel fantastic, not only getting the agent, but knowing everything I did with Mark was actually successful. He provided me with the tools to do this, and, without it, I wouldn't have even attempted it, because it was just too difficult. If you're an author who wants to get an agent, Mark can help you find your way." [click here to see the full review of fiction author coach Mark Malatesta]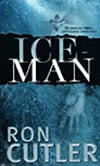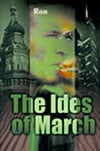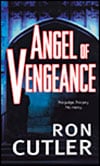 "Bancroft Press is publishing my book and sending it out to try getting a movie contract! Bob Diforio is my agent. I tried to get an agent for three years before I worked with Mark. One year for my current manuscript and a couple years for another one. I got very little response, almost nothing. That's when, having seen Mark's advertisements pop up on different occasions, I figured maybe I should try one last thing before self-publishing. I figured, maybe there was something I could do better. After Mark revised and rearranged my query, all of a sudden I got ten requests from agents to read my manuscript. If I hadn't worked with Mark, I probably wouldn't have gotten an agent. Mark, you're the best!" [click here to see the full review of fiction author coach Mark Malatesta]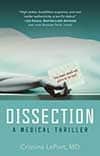 "I love writing stories, and I felt it was the right time to make an investment in my writing, something I needed help with to get other people believing in it as much as I do. A lot of people won't believe in your writing, but you just need one to get where you want to go.
Working with you made a big difference. Even if I hadn't gotten an agent, I wouldn't have regretted working with you. I would have been disappointed, but I would have known I gave myself the best chance. I never would have made it this far on my own. I can't thank you enough for everything you've done for me." [click here to see the full review of fiction author coach Mark Malatesta]

"I met my publisher and signed the contract. It's exciting! You helped me hang on and keep hope alive when I was frustrated. Sometimes, when you talk with a professional, they don't understand your feelings. You're always encouraging, which is unusual. You're very human. I enjoyed the journey with you just as much as the outcome. I'm really happy about that. Thank you very much, and let's keep in touch." [click here to see the full review of fiction author coach Mark Malatesta]
"For a long time, I saw myself as a writer and wanted this to be my life and career. I had tried to get an agent and book deal before on my own, but nothing came through. So I was surprised when Bill Contardi, a top agent with Brandt & Hochman, wanted to represent me so soon after I started working with Mark. Bill was one of the very first agents I queried, and he wasn't the only agent who asked for more material. I got many requests, and one of them came in just 15 minutes!" [click here to see the full review of fiction author coach Mark Malatesta]
"I spent years trying to find a literary agent and get my work published on my own, but never sold anything. Now that I've worked with Mark, I see the difference. I'm Twitterpated!!!!! After sending out my new query, I immediately got two positive responses from top literary agents. The first request came within two minutes! I've really enjoyed being privy to Mark's wealth of knowledge and I hope more authors sign up for his services and take his advice." [click here to see the full review of fiction author coach Mark Malatesta]

"Many thanks, Mark, for your help. It's a really good feeling to have somebody believe in you enough to say, 'I'll be your agent.' I sent out queries before I found you, but didn't get anywhere. You helped me make the query more interesting and engaging, but you also helped me make the manuscript more marketable. You're very knowledgeable, but you're also congenial, personable, laid-back, and fun to talk to. Like my agent. What more could an author ask for?" [click here to see the full review of fiction author coach Mark Malatesta]
"Finding the right agent takes perseverance, but, thanks to you, Mark, it was a good experience. After months of sending out submissions, there in my email inbox, buried among all the other stuff that comes in every day, I saw an email from an agent who wanted to represent me. I was very excited! I feel fortunate to have found you and I've been recommending you to other writers. If an author values the time they have invested in their project, I recommend they take advantage of someone like you evaluate it. Thank you!" [click here to see the full review of fiction author coach Mark Malatesta]
"I had written more than 20 plays and co-written dozens of published textbooks and test-prep books when I discovered my experience meant little in trade book publishing. In fact, I hadn't the slightest idea how to get a literary agent or how to publish my mystery/thriller series. Research proved contradictory. Fortunately, my family gifted me coaching by Mark Malatesta, who proved a perceptive and frank guide—always honest, but supportive. He only takes on clients who he thinks have a chance at a publishing contract and then teaches them STRATEGIES and PERSISTENCE. After learning how to write impactful bios, summaries and query letters, I emailed 205 agent query packets in three weeks based on Mark's data. I rather quickly received eight requests for full manuscript and three invitations by top agents to represent my work. I now have a top-tier, experienced agent in Jacques de Spoelberch. I could not have concluded this stretch of my journey without Mark."
"As I was writing to tell you I got an offer from an agent — she loves my novel — I got a phone call from ANOTHER agent. He said he could sell a series of non-fiction books for me! I really like my agent. She's personable and easy to talk to, and she really likes my book. If someone reading this is thinking about working with you, I would tell them, 'Don't think about it, just do it. You have to invest in yourself at some point. Nobody else will. So, it might as well be you.' Thank you, Mark, for getting me to this point." [click here to see the full review of fiction author coach Mark Malatesta]
Fiction Authors – View More Reviews of Mark Malatesta
The reviews listed above by fiction authors are only some of the reviews about Mark Malatesta on this website. To see additional comments and reviews about Mark's websites, author newsletter, articles, training, speaking, events, etc. click here to view General Reviews of Mark Malatesta. Also, if you want 1-on-1 support to help you get your novel published with a publisher like Random House, Ballantine, or Penguin, click here to access all of the Free Resources on our websites for authors. And click here to find out how you can Schedule an Introductory Coaching Call with Mark Malatesta.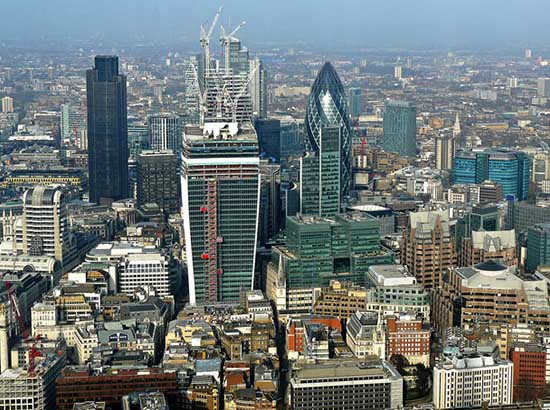 GET A LITERARY AGENT
Get free access to the Directory of Literary Agents with detailed agent listings to get a traditional publisher
Your Information will never be shared with any third party.