Former Literary Agent Mark Malatesta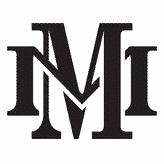 Mark Malatesta is a former literary agent who now helps authors write, publish, and promote their books as an author coach and consultant. Click here to see reviews about Mark Malatesta. Mark is founder of The Bestselling Author and Literary Agent Undercover, designed to help writers of all genres (fiction, nonfiction, and children's books) reach as many people as possible with their books. Mark primarily helps authors get top literary agents, publishers, and book deals, but he also coaches and consults a small number of authors about developing and growing their brands.
.
Mark Malatesta – Former Literary Agent Biography 
Former Literary Agent Mark Malatesta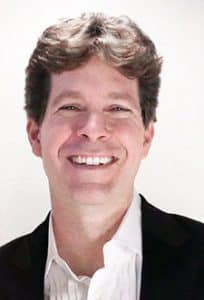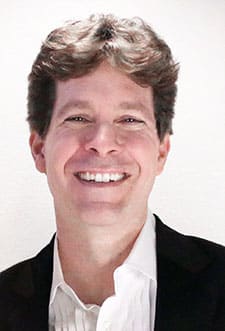 (also known as Mark "Ryan", his stepfather's last name) is a former book agent and former AAR member. Mark became a literary agent with New Brand Agency Group to figure out how to get his own books published. As a result, he knows exactly what aspiring authors go through—and he knows exactly what they want (and need) to hear. When Mark was an agent, he always encouraged authors, and he focused primarily on books with bestseller or high commercial potential. Most of the authors Mark represented were previously unpublished, and most of the book deals Mark secured for his clients were with major publishers. Mark's former clients include thriller/suspense author Jim Brown (24/7 and Black Valley, Ballantine/Random House), award-winning young adult author Carol Plum-Ucci (The Body of Christopher Creed and many other YA novels with Harcourt), nonfiction self-help author Aggie Jordan (The Marriage Plan, Doubleday-Broadway/Random House), and bestselling gift book author Harry Harrison (Father to Daughter, Workman).
Other books and authors that Mark worked with (partial list) as a literary agent include: The Finnegan Zwake Mystery Series by Michael Dahl (Pocket/Scholastic); multiple Young Adult Novels by Susan Rottman (Peachtree/Penguin); The Husband Book by Harry Harrison Jr. (Andrews McMeel); Creative Selling by Dave Donelson (Entrepreneur); The Women's Guide to Legal Issues by Nancy Jones (Renaissance); Say Yes to Change by George and Sedena Cappanelli (F&W); The Misfits, Inc. Mystery Series by Mark Delaney (Peachtree); Eat Or Be Eaten by Phil Porter (Prentice-Hall); Soul Sex: Tantra For Two by Pala Copeland and Al Link (NewPage); The Crisis Counselor by Jeff Caponigro (Contemporary); Get Weird! by John Putzier (Amacom);  The Dog's Drugstore by Richard Redding & Myrna Papurt (St. Martin's); multiple novels by Rae Foley (Simon & Schuster); and Money-Tree Marketing by Patrick & Jennifer Bishop (Amacom).
Publishing houses that former book agent Mark Malatesta secured contracts with during his time with New Brand Agency Group include: Random House, Harcourt, Thomas Nelson, Simon & Schuster, St. Martin's, Hyperion, Prentice-Hall, Workman, Andrews-McMeel, Entrepreneur, Barron's, Amacom, and many more. Mark's short career as a literary agent resulted in millions of books sold, as well as works being picked up for audio book editions, TV, stage, and feature film (with companies like Paramount Pictures and DreamWorks). Authors that Mark Malatesta worked with as a literary agent have gotten 6-figure advances, been on the New York Times bestseller list, been licensed and/or translated in more than 30 countries, and won countless national and international awards and honors.
Mark Malatesta has given more than one hundred keynote addresses, seminars, and workshops at prominent events throughout the U.S. and abroad including: C-Span TV, Santa Barbara Writers Conference, Missouri Writers Conference, Rocky Mountain Fiction Writers Conference, Pike's Peak Writers Conference, Surrey International Writers Conference, Willamette Writers Conference, SleuthFest, Marjorie Kinnans Rawlings Workshop, Wild Acres Writers Conference and Retreat, Wrangling With Writing, Panama City Storytellers, Detroit Writers Guild Annual Conference, Columbus Writers Conference, Georgia Writers Conference, Houston Writers Conference, Space Coast Writers Conference, Intl Symposium on Religion & Art, Utah Writers Conference, Minneapolis Writers Workshop, and the National Writers Association South Florida Writers Conference.
.
Former Literary Agent Mark Malatesta – The Early Years
Mark Malatesta became a literary agent just a few years after he graduated Ambassador University where he studied Psychology and Communications (and wrote love poetry when he wasn't studying). In the late 1990s, Mark met Eric Alterman, founder of New Brand Agency, also known as New Brand Agency Group, a boutique literary agency that was based in South Florida. Eric is an attorney who graduated from Tufts University and the Washington College of Law as a member of the Law Review. Eric mentored Mark for a short time, but he had other opportunities that led to Mark eventually taking over the agency. Although Mark uses his father's name now, "Malatesta", he used his stepfather's name "Ryan" when he was a literary agent. When Mark was 16 years old his mother remarried and asked him to take his stepfather's name. In 2007 Mark changed his last name back to "Malatesta".
Mark is proud that he was a member of the Association of Authors' Representatives (AAR). That's because literary agents have to meet several criteria to qualify for membership. They have to sell ten books to legitimate publishers within an eighteen-month period. They must be sponsored or endorsed by two other members of the AAR in good standing. And they have to abide by the AAR Canon of Ethics. Because of these strict requirements, less than one third of all literary agents are members and they're considered the best of the best. That's why Mark will always be an advocate of the AAR. However, please note (for legal reasons), the AAR is not affiliated with Mark Malatesta in any way. In other words, the AAR doesn't support, endorse, or sponsor Mark Malatesta–and he isn't paid or compensated in any way to promote the AAR. Click here to learn more about the Association of Authors' Representatives.
When Mark Malatesta was a literary agent he wrote feature articles for publications such as The Guide to Literary Agents and a column for WritersDigest.com. He also served as the Marketing & Licensing Manager for Blue Mountain Arts, the gift and book publisher that invented e-greetings and sold their e-card division for close to $1 billion. Other jobs that Mark has had include: Behavior Specialist & Trainer for various social services institutions serving developmentally delayed adults; the homeless; and disadvantaged youth (including jailed offenders). One of Mark's first jobs was pulling weeds and cutting grass for his neighbors. Mark was also: a bag-boy in a grocery store, prep cook, aircraft parts painter, telemarketer, door-to-door salesman, tree crew/logging foreman, aircraft parts painter, and assistant chemist/metallurgist for a laboratory.
Lastly, in case you're wondering, when former literary agent Mark Malatesta stopped agenting and closed New Brand Agency, he didn't just "drop" his clients. Instead, he made personal referrals to other literary agents that knew so his clients wouldn't get "orphaned." And (this is important), Mark Malatesta is no longer a literary agent. He only works with authors in a coaching and consulting capacity. If you want to find out how you can schedule a 1-on-1 coaching session, click here now to learn more about Author Coaching with Mark Malatesta. And click here for instant access (FREE) to all of the Free Resources provided by Mark Malatesta to help you become a bestselling author.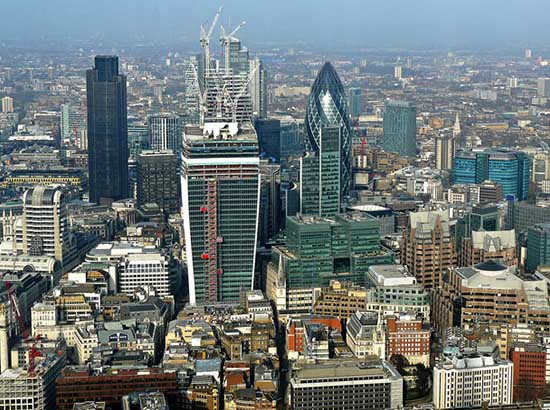 GET A LITERARY AGENT
Get free access to the Directory of Literary Agents with detailed agent listings to get a traditional publisher
Your Information will never be shared with any third party.