Carol Plum-Ucci, award-winning author of
The Body of Christopher Creed 
and many other novels for young adults provided this review of
former literary agent Mark Malatesta
. Carol worked with Mark to get a book deal with Houghton Mifflin Harcourt, which has published all her novels in hardcover and paperback. Scroll below to learn more. Click here to see all
Mark Malatesta reviews
. And click here to learn more about
Literary Agent Undercover
and
The Bestselling Author
 after you read the review about Mark Malatesta below by Carol Plum-Ucci.
Mark Malatesta Review by Carol Plum-Ucci

"Mark, when you called to tell me about the publishing offer you got me with Harcourt, I was in my office and it was a snow day, which means me and 3 other people were in the office. I slammed down the phone on you and I ran into the secretary's office and I threw myself down on the floor and said… 'I got a deal!'
They sat there and held my hands for about 10 minutes.

I was speechless.
Every day I would start crying all over again.
I was so stupid back then and didn't even know to ask if that sale was paperback or hardback. I went home that night and my husband, Rick, took me to dinner at the Crab Shack. I've never ever been that happy in my life.



On my wedding day I wasn't that happy.
Getting married and having children are wonderful experiences, especially in these times where people feel they must say 'My children are the greatest thing that ever happened to me' but I didn't work to get my children.
Even cows can get laid.
I remember when I got pregnant with my daughter Abbey, I was trying so hard to get published. Then

I suddenly had a multi-book deal. People were coming up and pumping my hands and saying congratulations. Then there is that moment when you get the first galley copy of your first book in your hand.
It's a great moment.
I originally found you when you were still a literary agent. You were listed in Jeff Herman's Guide to Book Publishers, Editors, and Literary Agents. I made a list of 15 agents I thought would work for me. It was December so that list was my Christmas list.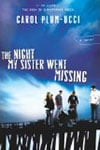 I already knew that I didn't want a way famous agent. I thought I would always be at the bottom of their pile. I wanted someone who would treat my manuscript like it might be their ticket, too. I was looking for someone young and hip who could get the job done. Your agency came up at the top of my list and you were the first agent I contacted.
I liked what you had to say in the Jeff Herman book – you sounded friendly and you said: 'I'll get back to you in 2 weeks.' I thought, 'Yeah, that's bull$h*t!' But then you responded to my query within 48 hours and called me on a weekend.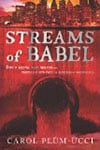 It was really, really cool.
I was with 2 big name, famous agencies before I worked with you and they didn't really need me. I was with them a total of 4 years and nothing ever happened. I never got a book deal.
When I found out that my second agent dropped me like a hot potato, I was depressed. I didn't get out of my bathrobe that whole weekend. I sat on the couch, researching agents. Hearing back from you so quickly was a big pick-me-up. The only reservation I had was that you were down in South Florida somewhere, instead of New York.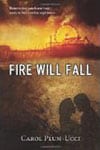 It was such a big deal when you got me that first multi-book deal with Harcourt, and it wasn't just the money. I'd known that I wanted to be an author since I was young, but I'd had a lot of setback in my life. I was starting to think I might be one of those people who have a big dream and never get it.
I've always, always been grateful."
Carol Plum-Ucci
Award-winning author of The Body of Christopher Creed and many other novels for young adults (Houghton Mifflin Harcourt) with film rights optioned to Paramount Pictures and DreamWorks
* * *
Do You Want to Be Like Carol Who Provided this Review About Mark Malatesta?
Do you want to get a top publisher like Houghton Mifflin Harcourt? Click here to get instant access to the Free Resources on our websites for authors and click here to find out how you can Schedule an Introductory Coaching Call. Mark Malatesta is founder of The Bestselling Author and Literary Agent Undercover, helping authors of all genres (fiction, nonfiction, and children's books) get top literary agents, publishers, and book deals. The above review of Mark Malatesta, Author Coach was provided by author Carol Plum-Ucci.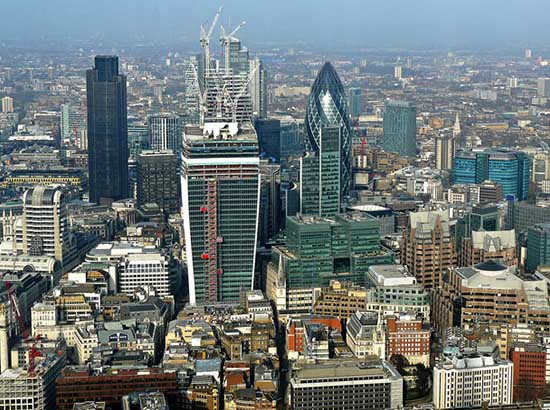 GET A LITERARY AGENT
Get free access to the Directory of Literary Agents with detailed agent listings to get a traditional publisher
Your Information will never be shared with any third party.