Cynthia Nooney, author of the memoir Nearly Normal (not yet published), provided this review of former literary agent Mark Malatesta. Cynthia worked with Mark to improve her query letter, book proposal, and manuscript, which resulted in literary agency representation with the agent who represents April Ryan, journalist and White House Correspondent; the TV star Cindy Williams of Laverne and Shirley; and many others. Scroll below to learn more. Click here to see all Mark Malatesta reviews. And click here to learn more about Literary Agent Undercover and The Bestselling Author after you read the review about Mark Malatesta below by Cynthia Nooney.
Mark Malatesta Review by Cynthia Nooney

"Mark, I wouldn't be here without you! As you know, I recently got two offers for representation and signed with the agent who represents the TV star Cindy Williams of Laverne and Shirley. Her memoir came out earlier this year. My agent also represents April Ryan, journalist and White House Correspondent, among others.
I'm pretty understated so I didn't go hog wild when I got the news but I did buy a bouquet of flowers and some champagne. Then I told my husband and two boys. It was really cool because I hadn't said anything about the process to my husband because I didn't want to jinx it. My kids were excited for me too. They are twelve and kept saying how 'awesome' it was. 
I'm so glad you kept telling me to hang in there when I wasn't going to do it anymore. At the times I needed it most, you kept saying that your process was going to work. You gave me a lot of inspiration and kicks in the heinie that kept me going. And, if you hadn't continued to believe in me, I wouldn't be here right now… telling everyone I have an agent. 
What's really great is that you motivate your clients in good way. It's not just this rah-rah false cheer or false promise stuff. We can all see through that and you don't do that. You give authors an authentic belief in themselves and their work. That was really important for me because I'd pitched my project on my own for about a year, and only one person responded!
Then I found you on the Internet and, after you revised my query, I got more than a dozen requests for more material. Most of them were immediate, within a day or two. That was wonderful, obviously. And my revised query was obviously the reason I got my foot in the door. My new query was much more focused, credible, and interesting.
My original book proposal was very amateurish as well, nothing like the one you helped me create. I tried to follow what the books on writing proposals say, but they're too vague and overwhelming. Your proposals are more substantial. You also sent me a proposal for a book by another one of your other clients, which I was able to model.
You cover everything from A to Z in your coaching. Other people offer similar things, but they just specialize in one part of the process. Or, once you pay them, they're gone. But you stayed with me and made yourself available. I never felt alone or 'Oh my god what do I do?' You care and create a true partnership with your client, which is super unusual.
Sometimes, when you work with people, they make you feel like you're on the clock. Everything is brisk and to the point, almost curt. You never really feel like they're in your corner. It's more like they're just doing their job. I like that you meet with the authors you work with if they're local or in town, and you post pictures with them. It shows that you like people and enjoy what you do. There's real joy there.
Whether we like it or not, publishing is a business but it's also emotional. You make it easy and even fun because you're very professional and levelheaded, as well as easy to talk to and gracious like a friend. You're also sensitive to how much an author can handle, and you do things in small chunks. I respect that because it's exactly what I needed.
Before we started working together I had a lot of questions going through my mind. Could you really do what you said? Would you be committed? How would it work? And would it really work for me? If I was going to spend a lot of money, I wanted to know that it would have value. I figured that out pretty quickly though, during our first conversation.
Everything was so well thought out that I knew immediately you were legitimate, not just some schlocky guy trying to make a buck. You have a calm demeanor but you also have the experience and provide thoughtful advice. Everything you said made sense and it's like second nature for you. At that point I was pretty much going to do whatever you said.
Seeing all the success stories on your website was powerful too. Especially the testimonial by the blind author in India who got a response from his top pick literary agent in less than four minutes. The one who's now published with Random House. It's clear you want your clients to do well and their success is really important to you.
Now I'm happy to tell other authors who need help to put themselves out there and follow your steps. What you say is what you do, and you really deliver. Actually, you over deliver. It's not smoke and mirrors—it's real, quantifiable, and truly helpful.
Thank you for your help!"
Cynthia Nooney
Author of Nearly Normal
(not yet published)

* * *
Do You Want to Be Like Cynthia Who Provided this Review About Mark Malatesta?
Do you want to get a top literary agent like Cynthia? Click here to get instant access to the Free Resources on our websites for authors and click here to find out how you can Schedule an Introductory Coaching Call. Mark Malatesta is founder of The Bestselling Author and Literary Agent Undercover, helping authors of all genres (fiction, nonfiction, and children's books) get top literary agents, publishers, and book deals. The above review of Author Coach Mark Malatesta was provided by author Cynthia Nooney.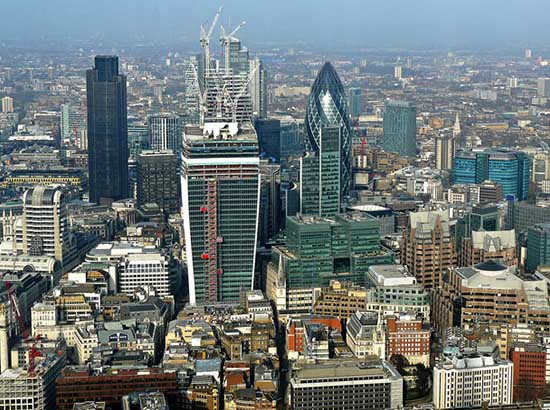 GET A LITERARY AGENT
Get free access to the Directory of Literary Agents with detailed agent listings to get a traditional publisher
Your Information will never be shared with any third party.