Damone Bester, author of the YA novel, Mendel, published by The Story Plant, a traditional publisher dedicated to quality fiction, founded by long-term industry professionals Lou Aronica and Peter Miller, provided this review of former literary agent Mark Malatesta. Kenneth worked with Mark to improve his query letter, synopsis, and manuscript, which resulted in multiple offers from literary agents. Scroll below to learn more. Click here to see all Mark Malatesta reviews. And click here to learn more about Literary Agent Undercover and The Bestselling Author after you read the review about Mark Malatesta below by Damone Bester.
Mark Malatesta Review by Damone Bester

I just got offers from multiple publishers and signed a three-book deal. My friends want to take me to dinner to celebrate, but I've also planned a day fishing.
Before I decided to work with you, I sent out queries by myself and no one ever asked to look at my stuff. With you I felt more confident. You set things up well and took the guesswork out of everything.
When I got the first offer from a publisher, she said I had a great book and that my voice was needed in the world. That was nice to hear, but you suggested I wait, since other publishers were also interested in my work. So, we went through the process of applying a bit of pressure to them to see if we could create a "bidding war" or an even better situation.
The query I wrote before working with you was me taking a shot in the dark. That query was based on research I had done online, in a book, and it was based on a class I'd taken. But there's a stark difference between what an author can do alone compared to working with someone like you who knows the industry and the lingo.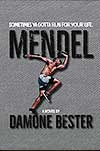 My query was missing a first line that grabbed attention, and you knew the best way to intertwine my biographical information. You also added nuances to pique agent interest know how to get readers to nibble, and how to keep them on the line. And you ended the query differently than anything I had seen anywhere else.
Because you had me write to authors I admire we were able to mention in the query that three well-known writers had agreed to accept a review copy of my book. That beefed up the query. It showed I was able to help market my books, and that I was willing to invest that time and do some of that footwork.
It was also amazing to see how you much condensed my synopsis. It still made sense and sounded interesting when you were done with it, but it was shorter and nothing was missing. I was freaking out about how to fit everything. You also saw things in my synopsis that caused you to make manuscript revision suggestions.
My book is part of a series, and you said the end of the first book was too much of a cliffhanger. That made me weave content from the second book into the first one to make it more satisfying. You also convinced me not to kill off my main character in the first book. All that took several months of rewrites, but it worked out better that way.
You made researching agents easier, too. I used to go to Barnes & Noble each year to buy the Writer's Market book. I'd weed through it to see who I could query. You streamlined that process for me with the Excel spreadsheet you sent me. It included every agent I could query, with everything I needed to know about them, and you dividing the agents into different sections based on how successful they were.
Before I got that list, I thought I'd already queried everyone. I thought, based on my knowledge at the time, "There can't possibly be more agents. This Mark guy is telling me there are more, but I've gone through the Writer's Market. I've hit all of them." Now that I've made it, I appreciate the process more. I feel like I can do anything, having gone through such an arduous process.
Beyond the tangibles, you gave me hope.
It took me 4.5 years to get my book deal, and I probably would have quit if you weren't in my corner. I appreciate how you went above and beyond the one year of support you promised. You don't quit on your clients, unless and until they quit on themselves. You're always there, just an email away. That helped me continue, especially when I was thinking, "Man, this sucks."
To be quite honest, I was surprised you stuck with me as long as you did, and that you didn't make me pay more each year. I would have paid every year, as it would have been worth it. That was the most unexpected thing, to see you're that dedicated to your clients. I didn't know what I was going to get at first, when I found you online. But, during our first call, I picked up on cues that you were the real deal.
I have an advantage because I've worked in social services for many years. My wheelhouse is reading people. I know what types of questions to ask, and it was clear to me that you're not just in it for the money. You're genuine, you speak your heart, and there's no fluff. If you think someone needs to improve or they're not ready to query agents, you tell them, instead of hustling them.
I've come to value what you do so much that I've started referring you to friends. Anyone who sees what you're doing should give you a try. If they don't, they'll be doing themselves a disservice.
Damone Bester
Author of the YA novel, Mendel, published by The Story Plant, a traditional publisher dedicated to quality fiction, founded by long-term industry professionals Lou Aronica and Peter Miller
* * *
Do You Want to Be Like Damone Who Provided this Review About Mark Malatesta?
Do you want to get multiple offers from traditional publishers like Damone? Click here to get instant access to the Free Resources on our websites for authors and click here to find out how you can Schedule an Introductory Coaching Call. Mark Malatesta is founder of The Bestselling Author and Literary Agent Undercover, helping authors of all genres (fiction, nonfiction, and children's books) get top literary agents, publishers, and book deals. The above review of Mark Malatesta, Author Coach was provided by author Damone Bester.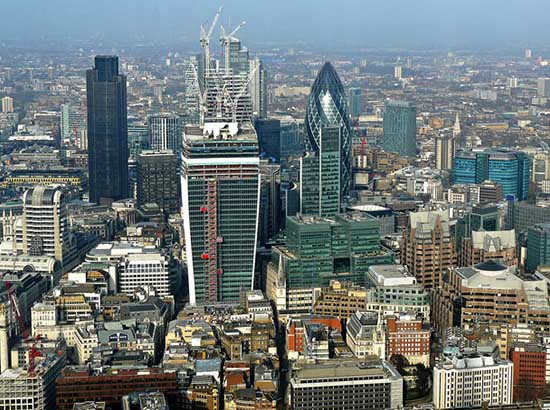 GET A LITERARY AGENT
Get free access to the Directory of Literary Agents with detailed agent listings to get a traditional publisher
Your Information will never be shared with any third party.