Daniel Boone, Ph.D., author of the nonfiction books The Voice and Voice Therapy (Pearson Education, 9th Ed.), Human Communication and Its Disorders (Prentice Hall), Is Your Voice Telling on You? (Singular), and Trouble Talking (Rowman & Littlefield), provided this review of former literary agent Mark Malatesta. Daniel worked with Mark to improve his book and pitch materials (query letter and book proposal), which helped result in him getting a publishing contract with Rowman & Littlefield. Scroll below to learn more. Click here to see all Mark Malatesta reviews. And click here to learn more about Literary Agent Undercover and The Bestselling Author after you read the review about Mark Malatesta below by Robert.
Mark Malatesta Review by Daniel Boone, Ph.D.

"Mark, when I got the news that I was getting a publishing contract from Rowman & Littlefield, I was at my desk in my studio office. I got an email saying they were interested just two days after they got the proposal I developed with you. I'm very fortunate. To celebrate, I went out to dinner with one of my sons that lives next door – he's a jazz trombone artist, and his wife, a harpist.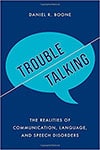 I published my first book in 1971 with a niche publisher in my field of communication. I then worked with the same acquisition editor for about nine or ten years. It's been 45 years now since my first book was published, and that book is still in print. In its 10th edition! I've done well as an author, living off royalties and annuities since I retired from teaching at my university in 1988, but I wanted to do better.
That's why I decided to work with you, Mark, to break out of the more academic, scientific, and medical market to get more into the mainstream. At first, I thought it would be easy to find an agent. I was surprised when I started researching online and saw that people were having so much difficulty. Finding you was the best thing that happened to me as an author. It focused me on the sequential steps of exactly what to do.
My first coaching call with you was right on target, a logical summary of where I was and needed to go. I felt, at first, however, that the author questionnaire you had me fill out was asking for more information than needed. But, I took my time filling it out, and I could tell you'd read through my material beforehand. We talked about everything in the questionnaire, and later I ended up using my answers in my proposal

I was also concerned about trying to get an agent and publisher because I'm 89 years old. I've been interviewed on television and radio, so I'm comfortable doing appearances, but, at my age, it's physically taxing to do a lot of travel. You showed me the various ways I could promote myself and my books without having to run around the country, and I was amazed at the amount of time you spent with me. 
After I joined forces to work with you in your longer-term coaching program, it wasn't like group therapy or group advice. It was personal, one-on-one contact. Everything is so big today that personalization is totally lacking. It's all 'computer this and computer that… push this button and that button'. No one has a pulse anymore. What you do is highly individualized. I don't see how you're able to do it, actually.
For someone who is retired, like I've been for many years, working with you can be a fair amount of money – and I don't have a courageous streak. I live in a home that still has a mortgage. But, to my surprise, working with you was worth it. I think it's wise for authors to invest in a program like yours, since publishing is very competitive and most authors have no idea, really, how to secure an agent.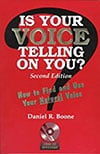 Before I worked with you, Mark, I had no idea what a book proposal was. I didn't have to create one when I was working directly with publishers, but agents and publishers nowadays require them. And the query you developed for me was much more braggadocian and self-promoting than the one I wrote in 1971. My old query said nothing about myself, just the field of voice disorders that I work in. 
Your agent list that you sent me was unbelievable as well, an impressive array of rows and columns identifying everything including the agents' biographies, areas of expertise and interest, submission requirements, contact information, and more. I mean, I looked on that list and found 156 agents that might be interested in my book. It really took me by surprise. It was fantastic having that list, amazing.
I am favorably impressed with your system, how closely you work with the authors you select to work with, the effort you put into everything, and your always prompt replies. To you, I hold out a thankful hand."
Author of The Voice and Voice Therapy (Pearson Education, 9th Ed.), Human Communication and Its Disorders (Prentice Hall), Is Your Voice Telling on You? (Singular), and the Trouble Talking (Rowman & Littlefield)
* * *
Do You Want to Be Like Daniel Boone, Ph.D. Who Provided this Review About Mark Malatesta?
Do you want to be like Daniel Boone, Ph.D. and get a publishing contract from a publisher like Rowman & Littlefield? Click here to get instant access to the Free Resources on our websites for authors and click here to find out how you can Schedule an Introductory Coaching Call. Mark Malatesta is founder of The Bestselling Author and Literary Agent Undercover, helping authors of all genres (fiction, nonfiction, and children's books) get top literary agents, publishers, and book deals. The above review of Mark Malatesta, Author Coach was provided by Daniel Boone, Ph.D.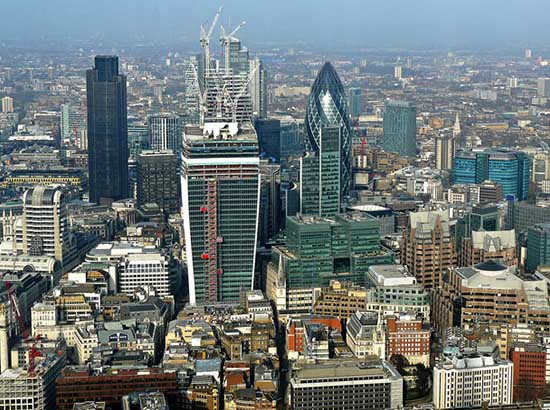 GET A LITERARY AGENT
Get free access to the Directory of Literary Agents with detailed agent listings to get a traditional publisher
Your Information will never be shared with any third party.