Daniel Cohen, author of Single Handed: The Inspiring True Story of Tibor "Teddy" Rubin–Holocaust Survivor, Korean War Hero, and Medal of Honor Recipient provided this review of former literary agent Mark Malatesta. Daniel worked with Mark to improve his query letter, book proposal, and manuscript, which resulted in literary agency representation with Don Fehr of Trident Media. Daniel's book was then published in hardcover by Berkley Books, a Division of Penguin Random House. Scroll below to learn more. Click here to see all Mark Malatesta reviews. And click here to learn more about Literary Agent Undercover and The Bestselling Author after you read the review about Mark Malatesta below by Daniel Cohen.
Mark Malatesta Review by Daniel Cohen

"After sending out the query Mark revised for me, I had the opportunity to speak with literary agents from top agencies such as Janklow & Nesbit, Trident Media, Anderson Lit, and Folio. I signed with Don Fehr at Trident and, a short time later I had a publishing contract with Berkley Books, which recently published my book in hardcover.
Before that, I sent my query letter out on my own to 30 or 40 agents and got a lot of rejections. I then found Mark online while I was researching agents. I was surprised that he offered so much during his initial consultation—for a very modest amount of money. An hour of his time on the phone or Skype and he was willing to read a big chunk of my book right up front. I thought that was extremely generous and it seemed very likely that Mark was genuine.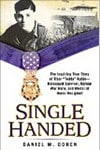 I also took advantage of Mark's main 1-hour audio training. I was painting my apartment at the time, sitting among a lot of rubble. I stopped what I was doing, laid down on the floor with a pillow, and listened. I was very impressed with the depth of Mark's knowledge, but also his casual attitude. The audio presentation wasn't a hard sell. Instead, it struck me as something I needed to look into.
I knew I'd need to get the attention of literary agents, and that I'd have to get their attention quickly—but I didn't know how to go about it. Although I have experience in the film business, I knew that I didn't know the particulars of the book business. I'd made several movies, but I didn't know the specifics of what would grab the attention of a literary agent or publisher. It was obvious from Mark's audio presentation and website that he did know.
Although my query and book proposal were already pretty good, 'pretty good' and 'very good' aren't the same thing. There's an old saying, "Good is the enemy of great." There is a difference, and it's not so easily quantifiable. The biggest mistake you can make as a writer is to rely on your own limited knowledge. You just can't beat the experienced eye of a professional. It's evident in everything from home painting to plumbing to publishing.

Having the personalized agent list that Mark created for me was also enormously helpful. It was comprehensive and up to date, which saved me time and made querying agents much easier. Because of the lead-time involved with writer magazines and printed agent directories like the one by Writer's Digest, the information is always at least 3-6 months old. You often write to the agents and get a note back saying they quit the business and moved on. Or you query agents and they say they're not interested in your genre anymore. There's so much online that's simply inaccurate.
I do have to say, thought, that I didn't enjoy writing my book proposal. But I learned a lot and at I was glad to have someone like Mark guide me through that particular part of the process. And really… given the nature and extent of my book, which is more than 400 pages and took me two years to write, we got the proposal done pretty quick.
When it comes to Mark's personality, he's affable, approachable, down to earth and sensible without having to meet you face to face. We spent a lot of time together on the phone, and our working relationship reinforced my initial impression. He comes across exactly the way he comes across on his audio recordings and websites.
I know that inexperienced authors, or those who've had a bad experience with someone else, might be skeptical about working with someone they found on the Internet. But I wasn't skeptical in the least when I listened to Mark's audio materials on his website. Also, some of the things he said, I had already heard from other people, so I knew that I just needed help to do them—and do them as well as possible.
One of the things you learn when you make a movie is that marketing is just as important as your product. If you're going to make it in the arts, you need help and you need to get educated in a hurry. It's like working with a physical trainer. I had worked out my whole life and then, at one point, I started working out with a trainer. That's when I saw about 3 or 4 years of improvement in 11 months.
I don't know what would have happened if I hadn't worked with Mark. I can't even imagine that now though, because of the grief and detours I experienced before we worked together. It was a time-consuming pain in the neck. If you want to get the attention of top literary agents and publishers, there is no substitute for working with an insider. You can't beat experience. And having Mark on your side is incredibly valuable."
Daniel Cohen
Author of Single Handed
(Berkley Books, a Division of Penguin Random House)
* * *
Do You Want to Be Like Daniel Who Provided this Review About Mark Malatesta?
Do you want to get a top literary agent like Don Fehr of Trident Media and a publisher like Penguin Random House/Berkley Books? Click here to get instant access to the Free Resources on our websites for authors and click here to find out how you can Schedule an Introductory Coaching Call. Mark Malatesta is founder of The Bestselling Author and Literary Agent Undercover, helping authors of all genres (fiction, nonfiction, and children's books) get top literary agents, publishers, and book deals. The above review of Mark Malatesta was provided by author Daniel Cohen.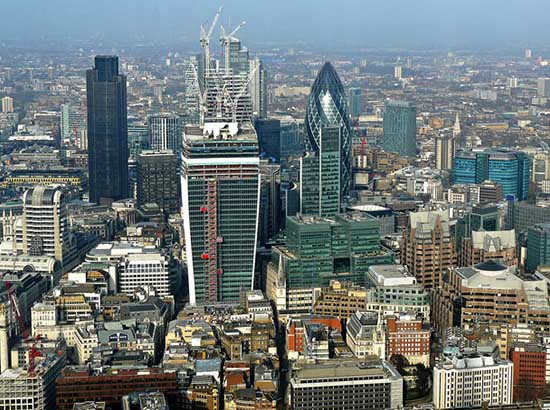 GET A LITERARY AGENT
Get free access to the Directory of Literary Agents with detailed agent listings to get a traditional publisher
Your Information will never be shared with any third party.