Darlene Dihel, author of the upcoming children's picture book Pandamonium provided this review of former literary agent Mark Malatesta. Darlene worked with Mark to improve her query letter and manuscript, which resulted in literary agency representation with Melissa Carrigee of Loiacono Literary Agency. Scroll below to learn more. Click here to see all Mark Malatesta reviews. And click here to learn more about Literary Agent Undercover and The Bestselling Author after you read the review about Mark Malatesta below by Darlene Dihel.
Mark Malatesta Review by Darlene Dihel

"As a writer searching for an agent, you read your emails every day and think, okay, probably nothing there… or just more rejections. So one day I looked at my computer, expecting the worst, and instead saw an email from an agent who said she loved my book and wanted to represent me! I had another agent interested as well, but the agent I signed with said all the right things and it felt like we were a good fit.
I first started writing my picture book about ten years ago. The story came pretty quickly and then, from there, I started working on illustrations. I'm also an illustrator. But my book sat on hold for a long time because I was intimidated and got busy with other things. I think I was stalling. I had friends who recommended trying to get an agent, but they couldn't help me.
Then I went to a friend who did self-publishing but I was overwhelmed by the work it was going to take, and she wasn't selling her own books very well. The more I talked to her and the more I read online, I didn't want to spend that much time self-publishing, and I'd have to learn so much more and then apply it. My whole life would have been devoured. I'm 80 years old and I thought, 'My God!, I don't want to mess around and do all that work or not have time to follow through.'
I knew that I had to get an agent first so I started looking online. That's when your beautiful website popped right up there in front of me, like here I am! So I zeroed in on it and started reading your articles. Then I signed up for a coaching call with you and it went smoothly, so I felt really confident in going with you.
I was amazed that you had me fill out such a long questionnaire before the call, to help us both prepare. But I learned a lot about myself in that questionnaire. It also gave you a lot of information you needed ahead of time, which made sense. And it helped you figure out who I am. You were also then able to use some of that information to get the query letter in better shape.
Your agent spreadsheet that you sent me was very helpful as well, and I'm not good on the computer. When I first researched agents for my first book when I tried to get published once before, it was at the library. At that time, 20 years ago, I'd go through those huge books and look for agents that I thought would fit. Then I'd have to write the stuff down because there was no place to print it. But, fast-forward to today, the information on your spreadsheet was really good and told me everything I needed to know about the agents.
As for editing the manuscript, you cut it in half as far as the words were concerned because it was twice as long as it was supposed to be. You also suggested some additions, which I loved, and you helped me add a whole new layer to the story that created more suspense and excitement and made the book less predictable. You helped me get well-known picture book authors to say they might give me a testimonial as well, and, as you know, one of them suggested a wonderful new title for my book, which is the one we used.
You really know how to do, and say, just the right things. Part of it is because you know what writers go through, since you've gone through it all yourself as a writer and an agent.You're open-minded, caring, intellectual, and you have to be to know all this stuff. You're also humorous and I love your stories. It's also nice that you share what you do as a person. It makes the person on the other end of the phone line a human being. And you're efficient and get right back to people, which makes a difference too. Sometimes you sit here and have a question and you email and think, I need an answer right now, and suddenly there you are!
There were times when our work together was overwhelming. But then I'd stop and do something else and come back the next time and think, okay, I can do it. I think everything you do in life is like that. It's no different than when my mom was living with us and sick. I thought how are we going to do this? How are we going to take care of her? How am I going to get through it? What kind of life do we have? But it all worked out and I wouldn't have done it any differently.
I can't imagine how much time it would have taken if I were doing everything on my own, and I didn't need to. It's like when I'm teaching my painting class. I know all this stuff and can tell my students about the materials and which brush works and which one doesn't so they don't have to find out on their own. They can learn from me instead of spinning their wheels. To any author reading this testimonial, you can get a book or study a website about something and try to do it on your own, but it's not the same as working with someone experienced. An expert can show you all the tricks and shortcuts."
Darlene Dihel
Author of the upcoming children's
picture book Pandamonium
* * *
Do You Want to Be Like Darlene Who Provided this Review About Mark Malatesta?
Do you want to get a literary agent like Darlene? Click here to get instant access to the Free Resources on our websites for authors and click here to find out how you can Schedule an Introductory Coaching Call. Mark Malatesta is founder of The Bestselling Author and Literary Agent Undercover, helping authors of all genres (fiction, nonfiction, and children's books) get top literary agents, publishers, and book deals. The above review of Author Coach Mark Malatesta was provided by author Darlene Dihel.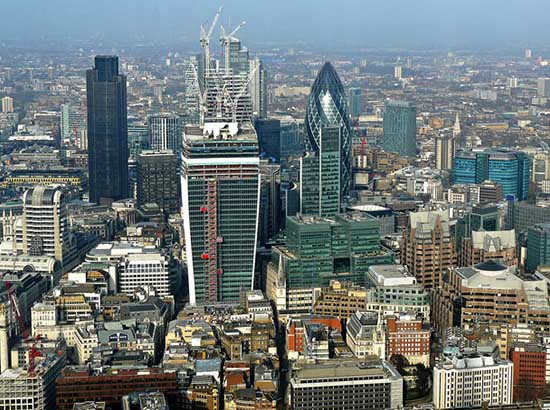 GET A LITERARY AGENT
Get free access to the Directory of Literary Agents with detailed agent listings to get a traditional publisher
Your Information will never be shared with any third party.