David Hamme is a business consultant and the author of Customer Focused Process Innovation: Linking Strategic Intent to Everyday Execution provided this review of former literary agent Mark Malatesta. David worked with Mark to improve his query letter, book proposal, and manuscript, which resulted in literary agency representation with a top literary agent. David then got offers from three major publishing houses and his book was published in hardcover by McGraw Hill. Scroll below to learn more. Click here to see all Mark Malatesta reviews. And click here to learn more about Literary Agent Undercover and The Bestselling Author after you read the review about Mark Malatesta below by David Hamme.
Mark Malatesta Review by David Hamme

"Mark, after you helped me land a top literary agent, I got publishing offers from THREE well-known publishers: Amacom, Palgrave Macmillan, and McGraw-Hill (they're publishing my book in hardcover)!
I was at Disneyworld with my family, in the Haunted Mansion, when I got the call. I went outside and listened to the voicemail message from my agent. A huge smile came over my face. It was a fantastic feeling. For a moment I felt like life was perfect and the angels were singing.
You helped me understand the market for agents and showed me how to present myself in a more straightforward fashion. Before I worked with you I sent out 30 queries, but they were kind of blind up to that point… and I wasn't feeling very good about the responses I was getting. I had a generic query letter, something I got from a book that didn't really resonate. It didn't have that pop of a great hook up front. It felt like a form letter.
The most important thing I got from working with you, by far, was refining my query letter (making it crystal clear) because agents don't read past the first 2 sentences unless you've done that. You have to communicate what you're about and how your book is different. You also showed me how to talk about my unique experience and process, increase my credibility, and take advantage of my credentials. I think you said, 'Approach it like you're selling it to a business investor and give them something they'll believe is worth investing in.'
That's important.
I first found you when I was researching agents online. Your website was one of the first ones that came up. I said, 'Holy cow!' I poked around your website and saw a lot of information that seemed very informative. Then I saw you had a promotion for an introductory call and said, 'This guy seems like he has a grasp of the market.' That's why I reached out to you.
At that point I just wanted to speak to someone who had been in the industry and had some knowledge of how agents think, because you can't get that from a book. You can only get it from someone who's been an agent. I don't know how to say it, but it was one of those moments where my thinking changed. I said, 'You know what? I'm not just sending out a bunch of proposals. I'm sending them out to people. I have to quit thinking of agents as gatekeepers and start thinking of them as human beings with motivations and desires just like everybody else.' I didn't have that prior to us talking. You showed me how agents think.
Before I signed up to work with you I have to admit that I did have thoughts like, 'Am I being taken here?' I think that's just natural. Any time there is money involved, whether or not it's a nominal amount, you still have skepticism. What helped me get over the hump was the ton of information on your website. That helped me overcome my reservations. The other thing you did that helped was your well-constructed emails that you send out. You talk a lot about branding, and you seem branded well. That, to me, denotes a level of competence as well as dedication. That comes through on your website as well, and all the testimonials you have make everything feel successful.
When we talked, you had a voice that felt informed but friendly and approachable. You gave me insight and perspective about the publishing industry, but also the confidence to keep pushing. I learned that even if you've already sent out lots of queries, you can rewrite your query and agents won't even recognize the book the next time it comes to them. The opportunity isn't dead. You showed me that at a good time because I was wondering: 'Is this ever going to happen?' And in talking to you, I said, 'This isn't the end. There's a lot of potential here. I believe in it, and I just need to rework it.'
Authors are driven people and, at the end of the day, if you can give them information in the right form and in the right place, they can run with it. That's what you're seeing with me. I'm probably no different than anyone else and my book is probably as good or bad as anyone else's, but you gave me what I needed and boom… it hit.
If we hadn't worked together I might have said, 'Let me shelve this for a couple of years and work on something else.' To every other author out there thinking about contacting you, Mark, I want to say, 'Weigh it all out. Don't go in with any reservations. And make sure you share everything with Mark. You know: those fears you have about the publishing industry, your concerns, maybe a lack of confidence, or a lack of understanding about your author platform. Whatever it is, lay it all out there. Mark will help you understand everything, and make it better.
Thank you Mark, for helping me make it all happen."
Dave Hamme
Author of Customer Focused Process Innovation (McGraw Hill)
Business Consultant, North Carolina
* * *
Do You Want to Be Like Dave Who Provided this Review About Mark Malatesta?
Do you want to get a top literary agent and a top publisher like McGraw Hill? Click here to get instant access to the Free Resources on our websites for authors and click here to find out how you can Schedule an Introductory Coaching Call. Mark Malatesta is founder of The Bestselling Author and Literary Agent Undercover, helping authors of all genres (fiction, nonfiction, and children's books) get top literary agents, publishers, and book deals. The above review of Author Coach Mark Malatesta was provided by author David Hamme.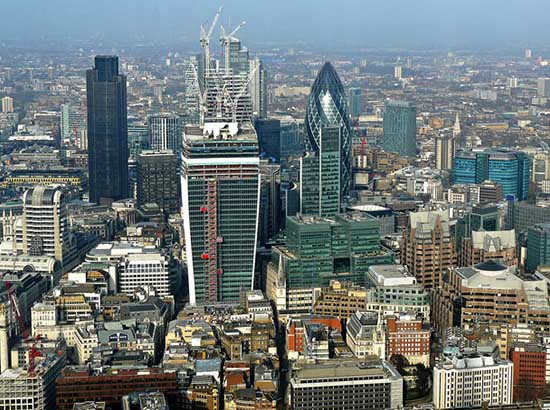 GET A LITERARY AGENT
Get free access to the Directory of Literary Agents with detailed agent listings to get a traditional publisher
Your Information will never be shared with any third party.