Derick Wilder, author of The Longest Letsgoboy, Does a Bulldozer Have a Butt?, and I Made Those Ants Some Underpants (Chronicle Books, publisher of many award-winning and bestselling books including New York Times bestsellers), provided this review of former literary agent Mark Malatesta. Derick worked with Mark to improve his query letter and manuscripts, which resulted in literary agency representation with a top literary agent. Scroll below to learn more. Click here to see all Mark Malatesta reviews. And click here to learn more about Literary Agent Undercover and The Bestselling Author after you read the review about Mark Malatesta below by Derick Wilder.
Mark Malatesta Review by Derick Wilder

I never gave up on querying, and now I have an agent with Red Fox Literary and three children's books coming out with Chronicle Books…which paired me with a top illustrator for each! After many years writing and pitching, it then happened really fast. Multiple agents contacted me within days and three were seriously interested. I then took a picture of me signing the contract with my daughter in our library since that's where this journey started, and because she was so instrumental in the process. 
It took a while for everything to sink in because I'd had close calls before. Every time, I tried not to get my hopes up. When I first contacted you, Mark, about author coaching, my daughter was in kindergarten—now's she's in middle school!
Writing and trying to get published is difficult and emotional. You need someone with expertise to say your writing is good enough, and to help you craft a succinct query that gets the attention of agents. Family and friends will always say we're great. Well, mostly. But the level of confidence you get working with a proven coach is huge.
In addition to giving me confidence, you were one of the first, maybe the first, professional person to evaluate my stories, prioritize them regarding their marketability, and provide suggestions for improvements. You liked my first book, but, for the second one, pointed out strengths and weaknesses—what to keep and toss out. I've participated in critique groups but coaching with someone like you is the next level.
Learning to cut things out of my stories is probably the biggest thing I've learned as a writer. Especially since the industry has changed during the years I've been writing children's books. For example, agents and editors have cut the number of words they want in picture books. I guess every author goes through things like that, but I really love words and tend to get long-winded in my storytelling at times.
When I found you, I was getting ramped up to start figuring out which agents to query. That's a huge undertaking if you don't have a list and a good strategy to go with it, like what you provided. I was going hook and crook, finding bits and pieces here and there, trying to cobble together my own information.
Writing is a double-edged sword because it can be hard and emotional. I also can't describe the joy of finally knowing that one day soon my daughter will be able to pull my books off her bookshelf. Seeing their writing come to fruition is probably personal for most authors, but, for me, the writing journey has been even more so.
My daughter inspired my second book. When she was four, we were behind a school bus when she said, "Daddy, look…the school bus has a butt.!" I wrote the first draft that night. You never know where inspiration will come from, or where your writing journey is going to take you. So, it's fulfilling following your passion. Sometimes, it goes from hobby to making money and having a career. 
I decided to get help from you because of the overwhelming nature of what's out there on the Internet. There is more information at your fingertips there than any time in history. But how do you know which information is reliable? How do you filter it and narrow it down? How do you know which information applies to your individual subject and situation? And what's the best way to apply it? 
Having someone help figure those things out was especially valuable for me, since I have other responsibilities. Time is my most valuable commodity, so I can't spend time diving down rabbit holes on the Internet. When people complain about paying their literary agent their commission for selling their books I say, "Are you kidding me? I'd pay her more than that. Because of what she handles, I can now write."
Working with someone like you is similar. I'm very creative but I also have a consulting background. I'm very logical and understand the value of having someone who knows a certain industry show you the best steps so you can get from A to Z. Authors might be experts or semi-experts at writing when they're getting started, but they're not experts at the business of publishing and getting agents.
Picture yourself as an accountant competing with other accountants where you live. Now picture competing with every accountant in the whole country for the 50 clients in your town who need accounting services. That's what it's like as an author. There are only so many agents and publishers, and you're competing against the best writers in the world, including those who are already successful.
I'm now glad to be one of them. Thank you, Mark, for being one of the important people in my life who helped me get here.
Derick Wilder
Author of The Longest Letsgoboy, Does a Bulldozer Have a Butt?, and I Made Those Ants Some Underpants (Chronicle Books, publisher of many award-winning and bestselling books including New York Times bestsellers)
* * *
Do You Want to Be Like Derick Who Provided this Review About Mark Malatesta?
Do you want to get a top literary agent and publisher like Derick? Click here to get instant access to the Free Resources on our websites for authors and click here to find out how you can Schedule an Introductory Coaching Call. Mark Malatesta is founder of The Bestselling Author and Literary Agent Undercover, helping authors of all genres (fiction, nonfiction, and children's books) get top literary agents, publishers, and book deals. The above review of Author Coach Mark Malatesta was provided by author Derick Wilder.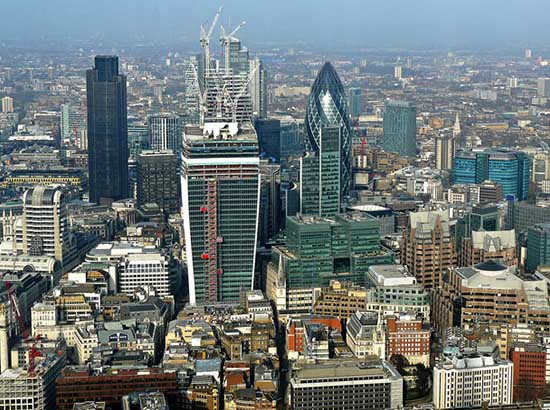 GET A LITERARY AGENT
Get free access to the Directory of Literary Agents with detailed agent listings to get a traditional publisher
Your Information will never be shared with any third party.