Erika Armstrong, author of the memoir A Chick in the Cockpit provided this review of former literary agent Mark Malatesta. Erika worked with Mark to improve her query letter, book proposal, and manuscript, which resulted in literary agency representation and her book being published in hardcover by Behler Publications. Scroll below to learn more. Click here to see all Mark Malatesta reviews. And click here to learn more about Literary Agent Undercover and The Bestselling Author after you read the review about Mark Malatesta below by Erika Armstrong.
Mark Malatesta Review by Erika Armstrong

"I got a book deal!
After I started sending out my new query letter I had 6 literary agents request my manuscript in a short amount of time, which is awesome. Then, within two weeks of my agent starting to pitch my story to publishers, we had an offer. I signed a book contract yesterday. A little while later my agent told me that a TV co-producer asked for more info about my book.
By the way, the acquisition editor that fell in love with the manuscript jumped in with both feet and we just worked out our timeline for publication. She's as passionate about getting my book out as I am, and that means everything. She read the manuscript in two days and said she couldn't put it down. And the book is going to be published as a hardcover!
I had sent out queries before working with Mark and received zero responses. I didn't hear from anyone—it was the sound of crickets. Even having a rejection would have been better than nothing. If they were going to give me specific feedback it would have been great, but nothing. I submitted several different kinds of queries and the last one I sent out was very formal. It was to the point and really didn't have a lot of personality, just a dry summary. There wasn't a lot of "voice."

With Mark's help, I changed the whole format and style of the agent query and book proposal. Everything had a better flow and it was easier to follow. We added a little humor and a more conversational tone, not just facts (although the new agent query and book proposal did have twice as many facts as before). I guess writers tend to be humble and we don't think what we've done in life matters much, but you need to stand out among the herd of writers. Every little bit of credibility and uniqueness counts. Just one fact or detail can be the key difference to success, even if you think it's insignificant, which I did.
When Mark helped me rewrite my agent query and book proposal, we made it easy for agents to say: "Hey, this is what makes this book stand apart!" Mark works off the idea that you should give literary agents everything they need to be able to sell your book. Why make it hard for them? They're busy and moving fast so they might not think of half of the things you could say in your query or book proposal. If you spell it out for them, then suddenly they go: "Oh!"
One of the reasons I was able to see (and communicate) all my value is that Mark helped me create a list of the reasons why my book and I are unique. I had to answer the question, "Why does your book have bestseller or high commercial potential?" Until I had to answer that question, I didn't realize all the reasons. Making that list didn't just help me communicate more of my value, either; it also gave me more confidence.
When I first found Mark online, I showed my husband his website and I was like: "What do you think about this guy? Does this look like a salesman or what?" Mark had success stories all over the place and invitations to work with him, but I understand it's a necessary evil. You have to overwhelm the person sitting in front of the computer screen wondering what to do. It's a huge chunk of money to work with Mark (it took me 1-½ years to save up to do it). That's why he has to talk it up. There truly is no other way. And, it works. Mark used the same marketing strategies to help me stand out from the crowd.
I would kick myself if I hadn't tried working with Mark. I knew I couldn't break that next barrier without help, professional help. Even the best books in the world can't get in the door until someone helps you. Plus I was really committed to getting my book out there, and I'd already spent a lot of time and energy on the book. I couldn't just let it go away without trying the top of the line advice. Even if Mark had failed to help me get a literary agent and book deal, I would have been okay with that. Ultimately, no matter how good Mark is at getting people to read your work, you still have to produce a great book. You can't blame anyone else. I knew that if things didn't work out with Mark, I'd have done everything I could.
My favorite part of working with Mark was my phone calls with him. He's calm and sincere but also very enthusiastic. You can feel Mark thinking and processing things over the phone, and he's able to understand you with just a few words… what you're trying to get across. I appreciate him having that insight. I also liked having to check in, having an expectation to get things done, having deadlines and always working toward something, and keeping the momentum going. Before that I had a lot of starts and stops, and I'd set the project aside. Having accountability and learning from Mark's experience is inspiring. It's much more exciting to know you're on the right track instead of doing things blindly and hoping they'll work.
If it weren't for Mark I'd still be floundering, sending out queries. Writing the book is the easy part. Getting published after my book was written took three years, many tears, guidance from those in the know (like Mark!), and the focus of a Buddhist monk. But, if you believe in your project, wake up each morning with the thought that you'll do one thing to keep it moving forward, you will eventually get there."
Erika Armstrong
Author of A Chick in the Cockpit
(Behler Publications)
Conifer, CO
* * *
Do You Want to Be Like Erika Who Provided this Review About Mark Malatesta?
Do you want to get a literary agent and have your book published in hardcover like Erika? Click here to get instant access to the Free Resources on our websites for authors and click here to find out how you can Schedule an Introductory Coaching Call. Mark Malatesta is founder of The Bestselling Author and Literary Agent Undercover, helping authors of all genres (fiction, nonfiction, and children's books) get top literary agents, publishers, and book deals. The above review of Mark Malatesta, Author Coach was provided by author Erika Armstrong.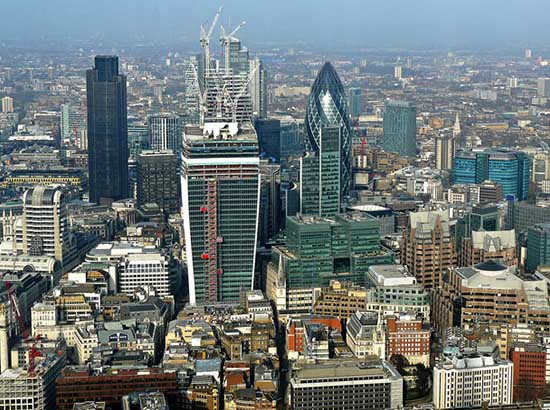 GET A LITERARY AGENT
Get free access to the Directory of Literary Agents with detailed agent listings to get a traditional publisher
Your Information will never be shared with any third party.