Janice Ellis, Ph.D., author of the memoir Liberty to Magnolia, provided this review of former literary agent Mark Malatesta. Janice worked with Mark to improve her manuscript and pitch materials to get the attention of top literary agents and then signed with Peter Miller of Global Lion Intellectual Property. Scroll below to learn more. Click here to see all Mark Malatesta reviews. And click here to learn more about Literary Agent Undercover and The Bestselling Author after you read the review about Mark Malatesta below by Janice.
Mark Malatesta Review by Janice Ellis Ph.D.

"Mark, when I listened to the voicemail I got from Peter Miller offering me representation, in all candor, I was blown away. I sat in my chair for about an hour in disbelief. I was so excited, and nervous. He's a very well-respected agent who's had many of his New York Times Bestsellers converted to television and  film. I didn't want to reply at first. I thought, 'Oh my God, what am I going to say?' Especially since other agents were also seriously interested in my work. But you helped me through the process and I was able to keep my wits about me. It was extraordinary.
I sent out query letters before working with you and they generated requests for more material, but my original proposal didn't spark agents' interest enough to get offers for representation. I would grade that proposal a C. It needed a massive rewrite. The proposal I sent out after working with you was an A+. It was twice as long. Most agents said they had not seen a proposal that detailed, and my agent didn't ask me to make any changes. The professional editor I worked with also commented on the proposal's quality, and she's worked for major publishers like Macmillan for the last 15 or 20 years.
40% of the literary agents I queried asked me to send them more material. It was phenomenal getting so many positive responses. It took me a while to get the offer from Peter, but, when I did, everything happened quickly. One agent read my proposal and sample chapters, and wanted to see my entire manuscript. That same evening, I had another agent say he wanted to offer me a contract. Then another agent. Within 24 hours, I had multiple agents offering representation. I don't think I slept that night at all. You didn't tell me who to sign with, but you helped me make the best decision for me.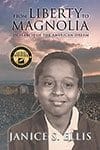 Choosing the right agent, as you know, is a subjective process, and I've been totally thrilled with my decision to sign with Peter, for many reasons. First, he said that he was interested in my work. He also said that he'd passed my project around the office, and everyone unanimously agreed that my book was a project they wanted to represent. He then asked me if I was ready to sign an agreement, but not just for one book. He expressed interest in a second book I was working on as well, and he said he thought my work had potential for feature film.
Mark, I also found the list of agents you sent me invaluable. It was an extraordinary tool that helped me choose the best agents interested in my type of book, and it helped me get my queries out in a timely and efficient manner. That agent spreadsheet put all the information I needed right there at my fingertips, everything the agents were interested in and how to send it to them. Without that list, I would have had to look agents up individually, then go to their websites. It would have been a more laborious task, that's for sure.
At first, I had reservations about signing up to work with you. I thought I might just be a number to you, that you would give me a hand but probably not deal with my unique needs. I worried that you might only offer a formulaic coaching process, nothing individualized. I was pleasantly surprised that wasn't the case. I remember saying to my husband, 'Mark is the real deal. He's really going to work with me as a unique author.' I found that very refreshing and reassuring.
What got me over my initial reluctance was our first phone meeting. Before that introductory coaching call, you sent me an author questionnaire that was very valuable. I realized you were asking so many questions as a foundation for our work together, and that that information would help you do a better job helping me. All that information was the beginning of what culminated in the extraordinary proposal. During my first call, and future calls, you gave me customized recommendations and resources that were effective. But the most valuable thing you gave me was your commitment and encouragement.
It's so easy to become discouraged with rejection letters and the lack of responses from agents. I was very encouraged by, and still rely on, your experience and belief in me. Even though we may not be talking every month or week any more, I think about the fact that you had so much faith in my work. A lot of coaches provide guidance, but you show an unusual level of interest and investment in your clients. That's probably why you're so successful. It's not just your knowledge and ability to identify marketable books. You love what you do and share that with your authors in a way that helps them be successful.
I don't think you know what a motivational coach you are, Mark. You're such a positive force. This may sound odd, but, you bring a humanity, gentleness, and quiet resolve to the work you do with authors. It's almost like you identify with what we're going through. You're careful to show it, but I think it's natural for you, and I think that you're expressing what you're really feeling. You're sensitive and, no matter what the obstacle is, you say, 'No, that's fine, don't give up.' You're not surprised by anything, and that gives your clients more courage to keep going.
I don't think authors have a clue what it takes to get an agent or publisher. It's not easy. The writing and publishing business is a very complex environment and market. To have someone like you, Mark, helping authors understand and navigate it, is invaluable. It's a good investment, because you're going to invest one way or the other. It's best to invest with someone who really knows the industry. If I hadn't have worked with you, Mark, I don't think I would have gotten an agent this quickly. The proposal we created for agents did much of their work for them. We gave them something they could just hand to publishers.
Thank you so much, working with you has been wonderful!"
Author of the memoir
From Liberty to Magnolia
* * *
Do You Want to Be Like Janice Who Provided this Review of Mark Malatesta?
Do you want to be like Janice and get represented by a top literary agent like Peter Miller with Global Lion Intellectual Property? Click here to get instant access to the Free Resources on our websites for authors and click here to find out how you can Schedule an Introductory Coaching Call. Mark Malatesta is founder of The Bestselling Author and Literary Agent Undercover, helping authors of all genres (fiction, nonfiction, and children's books) get top literary agents, publishers, and book deals. The above review of Mark Malatesta was provided by author Janice Ellis, Ph.D.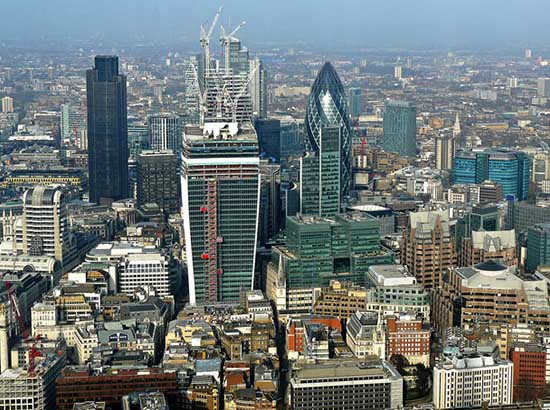 GET A LITERARY AGENT
Get free access to the Directory of Literary Agents with detailed agent listings to get a traditional publisher
Your Information will never be shared with any third party.