Jim Brown, television news anchor and author of several suspense thrillers including 24/7 and Black Valley provided this review of former literary agent Mark Malatesta. Jim worked with Mark to get multiple offers, including a 6-figure offer, from major publishers. Jim's books were then published in hardcover and paperback by Random House/Ballantine. Scroll below to learn more. Click here to see all Mark Malatesta reviews. And click here to learn more about Literary Agent Undercover and The Bestselling Author after you read the review about Mark Malatesta below by Jim Brown.
Mark Malatesta Review by Jim Brown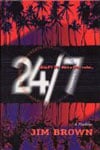 "A special thank you to the 'Remarkable Mark' my friend and former agent who created a bidding war for my books, resulting in a 6-figure offer. 
Mark is one of the rare and genuine good guys, but he also has incredible information (even his ideas have ideas). One of the most important keys to success as an author is good information and support.
Writing is a very isolating profession. You're alone, in a room, putting words on a page. As a result we often end up in a bubble. And not one of those cute, clear soap-bubbles, but an opaque orb of obstruction.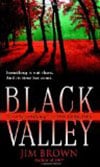 I can't count the number of times I've been banging my head against the wall – this is not a figure of speech, I have the flat forehead to prove it – only to have Mark casually mention something I've completely overlooked.
Have you tried . . . ?
This is generally followed by a moment of stunned silence, and then a string of words best not repeated.  How could I have been so blind? How could I have missed this?  It's because I was in a bubble. That piercing insight from a professional is often just what is needed to burst the obstructing bubble."
Jim Brown
News Anchor, FOX TV
Author of 24/7 and Black Valley
(Random House/Ballantine)
JIM BROWN is a critically acclaimed author, as well as an award-winning journalist. His novels have been published in 26 countries and have been translated into Russian, Japanese, Korean, Dutch, and even Bulgarian. His first two novels 24/7 and Black Valley, published by Random House, have been optioned for feature film. In addition to being a full-time writer, Jim is a renowned broadcast journalist. He has worked with NBC, ABC, CBS and Fox. He has also broadcast live for CNN, been featured in a BBC documentary.
* * *
Do You Want to Be Like Jim Who Provided this Review About Mark Malatesta?
Do you want to get multiple publishers bidding on your book and get a 6-figure offer like Jim Brown? Click here to get instant access to the Free Resources on our websites for authors and click here to find out how you can Schedule an Introductory Coaching Call. Mark Malatesta is founder of The Bestselling Author and Literary Agent Undercover, helping authors of all genres (fiction, nonfiction, and children's books) get top literary agents, publishers, and book deals. The above review of Author Coach Mark Malatesta was provided by author Jim Brown.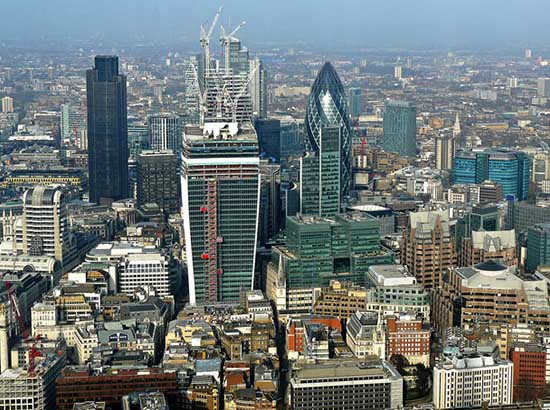 GET A LITERARY AGENT
Get free access to the Directory of Literary Agents with detailed agent listings to get a traditional publisher
Your Information will never be shared with any third party.