Ken Derby, author of several novels for young readers including The Top 10 Ways to Ruin the First Day of School published by Holiday House/Scholastic provided this review of former literary agent Mark Malatesta. Ken worked with Mark to improve his query letter, synopsis, and manuscript, which resulted in many requests from literary agents. Scroll below to learn more. Click here to see all Mark Malatesta reviews. And click here to learn more about Literary Agent Undercover and The Bestselling Author after you read the review about Mark Malatesta below by Ken Derby.
Mark Malatesta Review by Ken Derby

"I just sent out the query letter that Mark helped me write… and I've already had six top agents request my full manuscript or a partial. Some agents replied to the query in just a few hours… another one asked for my full manuscript just 15 minutes after I contacted her.
The most critical aspect of working with Mark is what he helps you do with your query letter… getting clear but also understanding that you're selling yourself (maybe more than your book). Of course, your book is important, too. But you also need to sell yourself.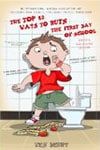 It never occurred to me to mention a lot of the things that Mark came up with… things that were very powerful. My grammar was correct and my query had a good flow to it, but I was missing important content. Mark made sure we looked at every possible angle to promote myself in the best way possible.
One thing that surprised me was learning that query letters don't have to be formal in tone. Mark helped me put more of my own slightly cynical voice into my query (something that's a big part of my books). Understanding that I could use my own voice gave me more confidence.
When I first found out about Mark's services, it didn't take me long to commit and say 'Okay I'll put the cash down and do this.' It's a fair chunk of money for the everyday person but I'm smart enough to know that sometimes you have to pay for a worthwhile service. The payoff in the end, if it goes right, will be much higher than your initial investment. And I consider this an investment in myself so to speak.
Writing a query letter is different from writing a manuscript. When writing [fiction] manuscripts you're in la-la land, making stuff up as you go along. But a query letter is the real thing. It's writing about yourself and your book and the reality of how your book will sell. Not so easy. There are many places where you can get query letter advice… but they're all different. So you don't really know what's right. You get canned suggestions that might suck, but how do you know if they suck?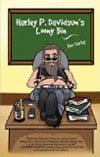 What I appreciated most about this Mark's process is that he saved me a lot of time. Mark understood all the other things I have going on in my life as a teacher, etc. So he was flexible and didn't ask me to do lots of rewrites on my query… that was already pretty good. Instead he took extra responsibility and said 'Listen, I'm going to do a revision for you, based on all our conversations and notes, and then see what you think.' That took pressure off me, and the query letter was super.
I also liked that Mark was willing to get on the phone with me more often when I asked, so we wouldn't have to send 50 emails back and forth. And he used Skype so we could have more of a personal connection, even though were 5,521 miles apart. I live in Budapest.
To be honest, I was skeptical when I first learned about Mark's services. I didn't think Mark was a scam artist, but you never know if someone's going to do their job or take it seriously. So I should say here that Mark responds quickly to everything, and he does everything well. He also seemed genuinely interested in me, not just the idea of filling his wallet with my money.
If you're thinking about working with Mark, it's a valid worthwhile investment to write the best query letter possible. Your query letter is your first link with agents. They open that email or hard copy letter, read a few words and… it's over. If you don't hook them right away, they're going to stop reading. Mark's really good at finding the best hook for you, even when you might not be aware of it yet.
To sum it all up… Mark is a nice honest guy who really knows what he's doing."
Ken Derby
Budapest, Hungary
Author of The Top 10 Ways to Ruin the First Day of School
(Holiday House/Scholastic)
* * *
Do You Want to Be Like Ken Who Provided this Review About Mark Malatesta?
Do you want to get six literary agents requesting your book like Ken? Click here to get instant access to the Free Resources on our websites for authors and click here to find out how you can Schedule an Introductory Coaching Call. Mark Malatesta is founder of The Bestselling Author and Literary Agent Undercover, helping authors of all genres (fiction, nonfiction, and children's books) get top literary agents, publishers, and book deals. The above review of Mark Malatesta was provided by author Ken Derby.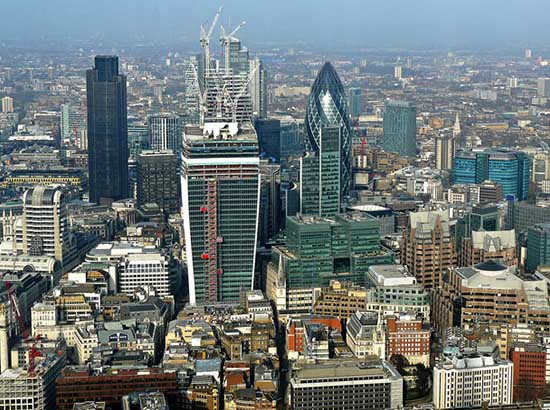 GET A LITERARY AGENT
Get free access to the Directory of Literary Agents with detailed agent listings to get a traditional publisher
Your Information will never be shared with any third party.