Maija Harrington, author of the memoir Funny Tails (not yet published), provided this review of former literary agent Mark Malatesta. Maija worked with Mark to improve her query letter, book proposal, and manuscript, which resulted in literary agency representation with the Marianne Strong Literary Agency. Scroll below to learn more. Click here to see all Mark Malatesta reviews. And click here to learn more about Literary Agent Undercover and The Bestselling Author after you read the review about Mark Malatesta below by Maija Harrington.
Mark Malatesta Review by Maija Harrington

"Egad, Mark, I just realized that I haven't thanked you yet for helping me get an agent. As you know, I signed with the Marianne Strong Literary Agency. I've talked to two agents there and they're good people, they're excited about my book, and they're raring to go. Your advice really works! My agent said my proposal is great. I'm having trouble believing this is real!
Thank you, thank you, thank you!!!
During the two-year period before I worked with you, I sent query letters to agents and got nothing back but rejection letters. Not a single nibble. That was frustrating because I kept getting positive vibes from the people I'd chosen as readers for the manuscript, including people at my retirement community. Everybody laughed and thought it was great. Then I sent out the query letters and absolutely nothing happened.
I was completely flummoxed.
That's when I started searching for answers online and saw the opportunity to schedule an introductory coaching call with you. I postponed doing anything about it for quite a while. Then I finally decided I might as well try it because what I was doing wasn't working. That first call with you was so helpful that I then signed up to do more with you. 
You helped me see that I'd focused my manuscript on a really narrow audience, namely people who like pugs. You saw that my memoir was more than just a book about pugs—or even dogs in general. It's an inspirational story that shows how any type of animal can help someone cope and heal with a difficult situation. That insight allowed me to make changes to the manuscript that gave it wider appeal and made it more marketable.
That insight also improved my query letter and book proposal. My final proposal was also more comprehensive and the format was different. When I started working on the book proposal, you sent me a sample by one of your other clients and it was intimidating. He covered everything and I felt like I needed to do the same. Then you told me that he felt the same way when you sent him someone else's proposal!
One of the best things you helped me with in the proposal was coming up with reasons why my book had bestseller or high commercial potential. I had never thought about it, so that floored me at first, but it wasn't as hard as I thought it would be once I studied the sample proposal you sent me and I got started. You also helped me get ten commitments for testimonials from well-known authors and experts, including Dr. Marty Becker, 'America's Veterinarian' of ABC TVs 'Good Morning America show and author of many pet books!
That part of the process (getting testimonials) was something I really felt queasy about, writing to famous people out of the blue. Then a lot of them said yes! It never occurred to me to write to people I didn't know, and I never would have known what to say to them. You steered me in the right direction and always made yourself available.
The various guidelines you sent me were very helpful as well. I can't say everything was easy, because the process of getting an agent isn't easy, but your instructions were always very clear and easy to follow. Having those resources was important. I also enjoyed my interactions with you. I'm not a real sociable person, but you're very personable.
You're also a cheerleader type, in a good way. You've always been in my corner. I feel you really took on the responsibility of getting me an agent, and did everything possible to make sure I would succeed. Before I worked with you I spoke with someone at a self-publishing company and all they did was tell me what they thought I wanted to hear. You're not like that. 
I was a little bit suspicious before we had our first conversation, but then I thought: 'If this guy is actually going to read all the stuff he let me send him, he can't be all bad. And I'll know right away once we get on the phone whether he's read it or not.' You were thorough and seemed to genuinely believe that my book had a future. Before that, I was close to despair.
I'm very hesitant to spend money so working with you was a big deal. My husband, Bill, says I'm cheap. But I would encourage anyone to at least take the first step with you and sign up for an introductory coaching call, like I did, and then decide if they should do more with you. The cost of that first phone call with you is very reasonable for everything you do. 
That's true even from a cheapskate like me!
Thank you!!!!!!!!!!!!!"
Maija Harrington
Author of Funny Tails
(not yet published)

* * *
Do You Want to Be Like Maija Who Provided this Review About Mark Malatesta?
Do you want to be represented by a top literary agency like the Marianne Strong Literary Agency? Click here to get instant access to the Free Resources on our websites for authors and click here to find out how you can Schedule an Introductory Coaching Call. Mark Malatesta is founder of The Bestselling Author and Literary Agent Undercover, helping authors of all genres (fiction, nonfiction, and children's books) get top literary agents, publishers, and book deals. The above review of Author Coach Mark Malatesta was provided by author Maija Harrington.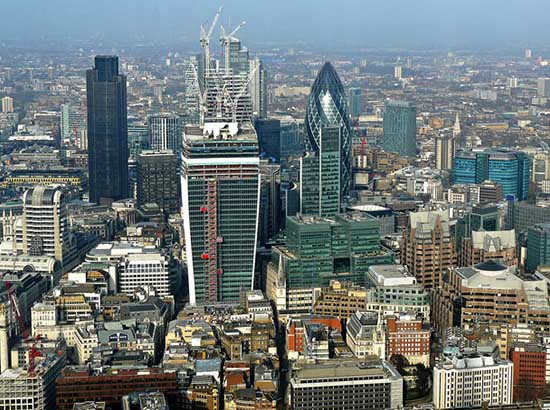 GET A LITERARY AGENT
Get free access to the Directory of Literary Agents with detailed agent listings to get a traditional publisher
Your Information will never be shared with any third party.