Mary Tomzack, author of The Tips and Traps of Buying a Franchise (McGraw-Hill / Sourcebooks) and a new, upcoming nonfiction book (title to be determined) provided this review of former literary agent Mark Malatesta. Mary worked with Mark to improve her manuscript and pitch materials to get the attention of top literary agents and then signed with a top literary agency in New York City. Scroll below to learn more. Click here to see all Mark Malatesta reviews. And click here to learn more about Literary Agent Undercover and The Bestselling Author after you read the review about Mark Malatesta below by Mary.
Mark Malatesta Review by Mary Tomzack

"When I got the news that a top agent in New York City wanted to represent me, I was very, very happy! My agent is somewhat formal, very polite, and very British. I like her. Although I had other agents interested in working with me, I wanted an agent who was on the same wavelength and very enthusiastic about my book. Someone with a lot of clout who's also in New York City. Someone I could talk with and maybe visit.
About two years ago, before I signed on to work with you, Mark, I was introduced to a different literary agent who lives in my hometown. We met and she was interested, but I didn't have the feeling she was going to do a serious job finding me a really good publisher. She never had enough time for me and there came a point when she finally said, 'You're going to need help getting the proposal together'.
So, I signed up with a very nice writer and editor who helped me put a stronger proposal together. Quite honestly, though, that proposal was very short and didn't delve much into the things that I subsequently did with you. The person I worked with wasn't as well versed as you, Mark, and some of the editing he did was more in his voice than mine. That's one of the big reasons I stopped. My book didn't sound like my book anymore.
When I decided to work with you, Mark, I didn't realize what a good query or full-fledged proposal entailed. The pitch materials you helped me create were very strong. I sent out about fifty queries, using the agent spreadsheet you put together for me, and a lot of agents asked me for more material. The agent I signed on with said my proposal was great. She really liked it and she was especially enthralled with the marketing section.
Other agents said my proposal was really good as well, very professional. Nobody said anything negative. Those that didn't offer to represent me said they were simply too busy and couldn't take it on, or they couldn't take it on for maybe two or three months. Another agent wanted to represent me, but she didn't think the book would sell as well as I did. So, I was very happy that you helped me get multiple agents to choose from.
If you do a good job, agents won't feel the need to change anything. They'll just present it to publishers. And the agent I signed on with didn't ask me to change anything. She really got it, thought we could sell the book to a big audience, and felt we could get multiple publishers interested—maybe get an auction going. That's partly because you helped me clarify everything, since you know what will appeal to agents and publishers.
You also made my book appeal to a wider audience. That was really important to me, and and it didn't feel like we were forcing anything when we did it. You did some good editing on my first chapter, too. You saw flaws regarding how agents, publishers, and book buyers might react to it. You helped me make everything clearer, but it still sounded like me. I didn't lose my voice or what I was trying to say.
It did take me a while to set up the initial phone call to work with you, but I read your newsletters and saw how you presented yourself. That gave me some comfort, so I signed up. I liked your professionalism, the fact that you've been an agent, and that you gave me concise and concrete ways to push my book along. I was only getting generalities from other people, nothing that was really going to help me. With you, I got specifics.
During my first coaching call with you, I felt like you really knew your business. I was impressed, and you must really have a high degree of competency to do that with me. At that point, when you said you thought we were a good fit to do more together, and you thought you could help me get an agent, I had enough confidence in you that I stopped what I was doing with the other agent and continued with you.
Mark, you're tough, but also very engaged. Everything you asked me to do was a rational request that led to us creating a better product and putting my book in the best light. I was surprised at the work that finding an agent entailed, and sometimes I thought you might be asking me to do too much, but, after I got the results I wanted, I realized that everything you asked me to do had a reason! And I can truthfully say, that without your help and guidance in putting together the book proposal, I would not have succeeded so well.
You had a continuously calming effect on me . . . during a process that I found incredibly tedious, slow, and passive. I'm a successful entrepreneur who's done things at a very high level in business, but the publishing industry is unlike anything I've ever experienced. I really value your advice and appreciate your support."
Author of The Tips and Traps of Buying a Franchise (McGraw-Hill/Sourcebooks) and a new, upcoming nonfiction book (title still to be determined)
* * *
Do You Want to Be Like Mary Who Provided this Review of Mark Malatesta?
Do you want to be like Mary and get represented by a top literary agent in New York City? Click here to get instant access to the Free Resources on our websites for authors and click here to find out how you can Schedule an Introductory Coaching Call. Mark Malatesta is founder of The Bestselling Author and Literary Agent Undercover, helping authors of all genres (fiction, nonfiction, and children's books) get top literary agents, publishers, and book deals. The above review of Mark Malatesta was provided by author Mary Tomzack.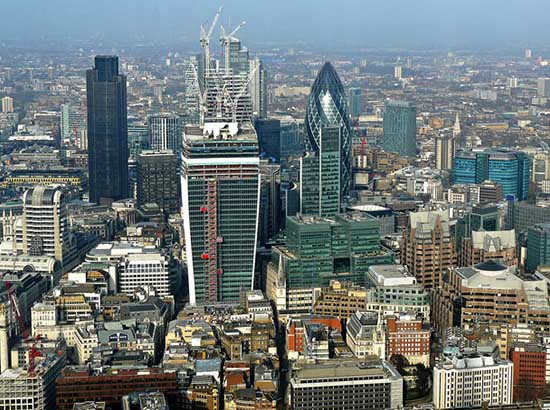 GET A LITERARY AGENT
Get free access to the Directory of Literary Agents with detailed agent listings to get a traditional publisher
Your Information will never be shared with any third party.