Miri Leshem-Pelley, author and illustrator of many children's books including Penny and the Plain Piece of Paper (Penguin Books/Philomel) and Scribble & Author (Kane Miller), provided this review of former literary agent Mark Malatesta. Miri worked with Mark to improve her query letter and manuscript, which resulted in literary agency representation with a top literary agent. Scroll below to learn more. Click here to see all Mark Malatesta reviews. And click here to learn more about Literary Agent Undercover and The Bestselling Author after you read the review about Mark Malatesta below by Miri Leshem-Pelly.
Mark Malatesta Review by Miri Leshem-Pelly

"AHHH! OMG, it happened!
I'm really excited to tell you that my literary agent got offers from multiple publishers and my book deal was announced this week on Publishers Weekly! I can hardly believe it.
I signed with Kane Miller, a division of EDC publishing. Their sales reps sell to all major retail outlets, including bookstores, gift stores, museums, etc. They also have a direct sales division made up of nearly 18,000 independent sales consultants who sell their books to schools and libraries, and at home parties, fundraising events and school book fairs. 
Yay!
After that, my agent sold my next book to Philomel, a division of Penguin Books.
As you know, I got three offers for representation from top literary agents in the United States for my first book, even though I live abroad! When I woke up and found the first offer for representation in my email in box, I wanted to scream. But my family was still asleep so I couldn't. 🙂

Just 8 minutes after I sent a query letter to one of my favorite agents, she replied and asked to see my manuscript. A short time later we had a lovely conversation. She was interested in representing me and sounded very positive and enthusiastic about my book.
Since I also got offers from two other agents, I had to turn two of them down. One of them was upset and it felt like I was breaking her heart, but you just have to do it. I kept reminding myself that this is a good problem to have!
The whole process of getting a contract only took 18 days from the time I started sending out queries. It would have even happened a lot sooner but, for some reason, my agent didn't get the manuscript when I sent it the first time!

I tried to get an agent before, without Mark.
No luck.
Now I know why. I would never have written anything close to what Mark suggested in my query letter. He says things in the most attractive way, very convincing. Working with Mark also gave me the confidence I had what it takes. That was very helpful.
I put everything into the process because I trusted Mark's procedure. I just kept going and going and never looked back no matter what. Even when I got rejections I didn't care, they didn't hurt me because they didn't hurt my confidence. 

Without Mark I would have kept taking one step forward and two steps backwards, thinking it wasn't going to happen. That's what I did before. I would send out 6 or 7 queries and get rejections or nothing coming back. Then I'd think, okay, I probably don't have a chance. I stopped. I was stuck.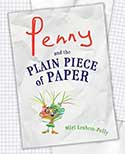 Mark also helped me make small, but important, changes to my manuscript. For example, I realized that my main character needed to solve her own problems instead of having someone else solve them for her. I also got clearer about the message in my book, and the best way to talk about it in the query.
Researching agents can also be overwhelming. When I did it on my own in the past, I didn't know how to choose the best agents. There are so many. Mark created a list just for my book and divided the agents up into different groups and showed me how to choose. This was a very important part of the process because it's personal, and it really helped me.
I also appreciated how much Mark communicated with me. He was helpful every step of the way, someone I could rely on through every little situation. Many times I was confused and not sure what to do and Mark answered me quickly and knew what I should do. 
The most surprising thing about working with Mark was how fast I got an agent, and the fact that I got several agents interested. I saw other people saying that in the testimonials on Mark's website, but I didn't really think it was going to happen to me. So now it is my honor to add my success story to the long list of testimonials I've read on Mark's website. 🙂
Those testimonials helped me decide to work with Mark. I saw different people in different stages of their career and different situations and they all ended up very satisfied with a lot of success. This was very inspiring and reassuring. They also said that Mark is a nice person to work with and very encouraging, which is completely true. 
Mark also came into my life at the right point in time, as I said before, when I was stuck and not moving. For several months I didn't do anything but my dream wouldn't let go. It was nagging me and I couldn't just continue to do nothing.
Thank you so much Mark for everything!"
Author/Illustrator of the picture book Penny and the Plain Piece of Paper (Penguin Books/Philomel), Scribble & Author (Kane Miller), and many other children's picture books
* * *
Do You Want to Be Like Miri Who Provided this Review About Mark Malatesta?
Do you want to get a top literary agent and publisher? Click here to get instant access to the Free Resources on our websites for authors and click here to find out how you can Schedule an Introductory Coaching Call. Mark Malatesta is founder of The Bestselling Author and Literary Agent Undercover, helping authors of all genres (fiction, nonfiction, and children's books) get top literary agents, publishers, and book deals. The above review of Author Coach Mark Malatesta was provided by author Miri Leshem-Pelly.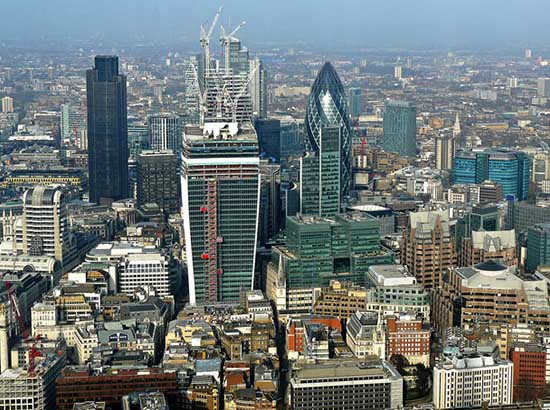 GET A LITERARY AGENT
Get free access to the Directory of Literary Agents with detailed agent listings to get a traditional publisher
Your Information will never be shared with any third party.