Patricia Faithfull, author of the middle grade novel Talia the Lionhearted: High Treason (not yet published), provided this review of former literary agent Mark Malatesta. Patricia worked with Mark to improve her query letter and synopsis, which resulted in an offer for representation from Rosemary Stimola, a top literary agent. Scroll below to learn more. Click here to see all Mark Malatesta reviews. And click here to learn more about Literary Agent Undercover and The Bestselling Author after you read the review about Mark Malatesta below by Patricia.
Mark Malatesta Review by Patricia Faithfull

"'Holy @#%! Four minutes after I queried Rosemary Stimola—my dream agent who represents my idol Suzanne Collins, author of THE HUNGER GAMES—she asked to read my manuscript. I'm shaking. OMG! I'm a writer and I don't know what to say. I literally can't speak. I'm going to cry because I'm freaking out, but I'm really happy. Mark, your system is brilliant, I love you!!!' That was the message I left on your voicemail, Mark. I almost fell off my chair. FOUR MINUTES! That is the power of your query.
It gets better. She gave me, something no other agent ever took the time to do. Rosemary gave me the most unbelievable feedback on my manuscript – actual substantive, workable insights – and told me I could resubmit. I spent months incorporating them and polishing my story.
Then she offered to represent me! Thank you, Mark!
For three and half years, I tried to get an agent but couldn't seal the deal. It was only four months after we started working together that I received that first wonderful email from Rosemary. Then months later, after the rewrite, I received the offer. Her email was really long, so I didn't understand it. Rejections are short, so I was really confused. 'Why is she taking so long to reject me? Just say my manuscript isn't for you…' That's how used to rejection I'd become! But, at the very end of her very complimentary message she offered me representation!
I was obsessive about getting an agent, so I had my phone with me all the time and I was checking my email constantly. I was sitting in my car in my driveway, doing just that, when I read Rosemary's offer email. I got out and read it a second time. I jumped up and down. I was beside myself and must have looked like a raving lunatic. My husband wasn't home, my kids were at school, and the neighbor was at work—so, of course, I called my husband. My hands were shaking and I cried. When the kids came home we made a cake that said, 'Mommy got an agent'. I posted the picture on FB.
Before I worked with you, Mark, I read books about how to write a query letter and used techniques suggested online. I wrote my query letter based on that research, but you gave me clear direction in terms of things that needed to be included in the letter that weren't in any of those sources. Your query was more conversational, as well, not formal and stilted. And you helped me get testimonial commitments from four bestselling authors.
I didn't have a synopsis before I worked with you, either. You got me to write both short and long versions, which I wasn't excited about doing – at all. But, once I did, I can't tell you what it did for my writing technique. Now, instead of struggling writing stories like a pantser—someone who writes by the seat of their pants without outlining—it's now my goal to have those two pages like the short synopsis for each new book before I start working.
Most writing websites tell you, 'Just sit down and write, write whatever comes to mind.' But, that's like saying to some random person, 'Hey, just go do brain surgery and we'll see if the guy can walk after it's over.' Fully realizing the value of a synopsis before I start writing was transformative. Having those two pages as a map is allowing me to write a lot faster and be three or four times more productive.
Researching agents before I found you, Mark, was a painful and arduous process. I was just using Google. I really did it the hard way. I didn't research agents properly to see how successful they were or what their reputation was. I could have ended up with a terrible agent. I hate to say it, but as a writer, it's easy to feel desperate. A lot of authors, including me-before-your, would literally sign with the devil himself just because he offered.
When you told me I didn't have to sign with 'just any agent,' I was confused. 'That's insane,' I thought. 'What do you mean, it's a choice?' Then you explained everything and it made sense. If you're a talented writer, understand the difference between great agents and not-so-great agents, and have the right strategy, you really can choose! It was a mind-blowing, paradigm shift for me, for my career. I can choose!'
I know this will sound dorky, but it's true… I also enjoyed having the support you gave me through the process of getting an agent. Your industry experience and the technical strategy you employ is valuable, but having your confidence is pleasurable, too. As a writer, you write independently and you usually have a very close circle of people—if you're fortunate and have anyone—to help you feel good about your writing.
I had been reading your website and newsletter for a few months before I signed up for a coaching call. I knew it was going to take me forever to get to where I wanted to go alone, and I wanted to get published before I turned 80. I didn't want to spend all my valuable writing time trying to find an agent for the work; or, worse, try to sell my book on Amazon where it would be lost in a glut of self-published novels.
The fee for your introductory coaching call was affordable and the materials you provided to help me prepare for the call were worth the fee alone. Our conversation was also definitely worth the price of admission. And, that call let me suss you out to see if you were the right person to do more with me. You have competitors, but your service is the most comprehensive. I really wanted support through the whole process of getting an agent, not just with writing the query letter.
You helped me improve my pitch materials, but you also helped me interpret agent feedback, told me how to respond, and walked me through my agent contract. It was important for me to have that counsel. I'm a businesswoman, so I'm confident in my ability to make my way through any situation, but I'm not an expert in publishing. It's a whole different world. I wanted to understand, 'What does it mean when I do this? What do I do when somebody responds? How do I respond? What if they send me something that I don't understand? I don't want to look like an amateur.'
I was concerned that I'd put myself at risk by saying or doing the wrong thing. I didn't have enough information or experience. When you have important interactions and conversations with agents, you don't want to blow it. Some of those opportunities are once in a lifetime. So, for me, the fee involved to work with you was a professional tax write-off. If you want to be a professional author, you need to get into the game for real. Why wouldn't you give yourself the opportunity to save years of work and do things right?
If you've ever been online, you know there are a lot of wannabe authors out there. People who say, 'Oh, I have this idea and it's going to be a bestseller!' But they don't have the expertise to make it happen. There is a certain element of 'pay to play' in life if you want to increase your chances of being successful. If you want to be a professional, investing in yourself shouldn't be out of the question. But, I did, of course, discuss it with my significant other. He's a businessperson too, and we agreed it was a good decision.
My priorities are God, family, writing, and then work—I won't lie about that. If writing is like ninth on your priority list, it's never going to happen. As an artist, you really journey toward being your authentic self, being happy, and doing what you can with your gifts. I wanted to take the time to do that, and invest in myself to do that, so I did. Writers are like a small business: you can't do everything—from your technical upgrades to your marketing—on your own. You've got to reach out and get competent people you can trust for the expertise you don't have.
After my first coaching call with you, Mark, it was easy to see the value of what you offer. It's like a corporation hiring a specialist to come in and provide guidance on a critical issue, so you don't screw something up. You can't just intuit your way through it because you don't have the experience. I also liked that you've worked as an agent, and you understand writers. All the testimonials from authors you've worked with who've actually gotten agents also helped me make the decision. Those success stories really impressed me.
Before I found you Mark, I spent 25 years as a closet writer. I wasn't sharing my work with anybody. The three and a half years I spent trying to get an agent before I started working with you were killing me. It was so painful. I was just sitting on the sidelines. Now I'm in the game—and it feels good. I'm no longer a wannabe, I'm a soon-to-be! Thank you for helping me take my writing career to the next level. I'm so excited!!"
Author of the medieval middle grade novel
Talia the Lionhearted: High Treason
(not yet published)

* * *
Do You Want to Be Like Patricia Who Provided this Review of Mark Malatesta?
Do you want to be like Patricia and get represented by a top literary agent like Rosemary Stimola? Click here to get instant access to the Free Resources on our websites for authors and click here to find out how you can Schedule an Introductory Coaching Call. Mark Malatesta is founder of The Bestselling Author and Literary Agent Undercover, helping authors of all genres (fiction, nonfiction, and children's books) get top literary agents, publishers, and book deals. The above review of Mark Malatesta was provided by author Patricia Faithfull.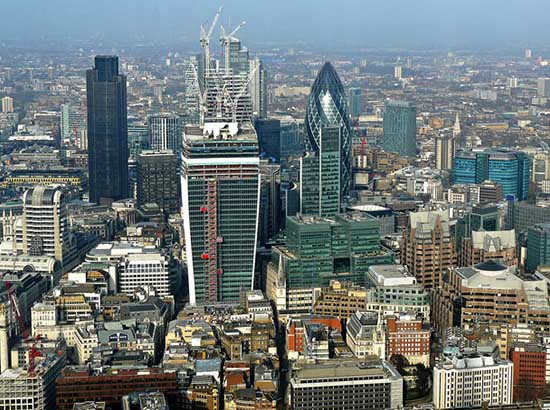 GET A LITERARY AGENT
Get free access to the Directory of Literary Agents with detailed agent listings to get a traditional publisher
Your Information will never be shared with any third party.