Paul Stawski, award-winning author of the previously self-published young adult novels Both Sides and Taking Sides, provided this review of former literary agent Mark Malatesta. Paul worked with Mark to improve his query letter, synopsis, and manuscript, which resulted in multiple requests from literary agents and literary agency representation. Scroll below to learn more. Click here to see all Mark Malatesta reviews. And click here to learn more about Literary Agent Undercover and The Bestselling Author after you read the review about Mark Malatesta below by Paul Stawski.
Mark Malatesta Review by Paul Stawski

"THE UNIVERSE LISTENED…
I just signed a contract with a great agent!
Mark, I've said it before repeatedly and I'll say it again. Everything about working with you was worth it. Your guidance and coaching were invaluable. The best analogy I have is that you're like a combination of a personal trainer and Oprah's chef, continuously adjusting every move and feeding me only what's good for me.
If you're an author reading this who thinks you can do this on your own, don't. Mark helped me get more than a dozen agents reading my complete manuscript, including many agents who'd already rejected me. Other agents who asked to read my book were currently CLOSED to submissions. My agent was one of them! She said, 'I'm not accepting queries right now, but I'll read your novel… and I'll read it fast.'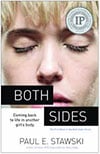 Three days later she offered
to represent me.
Many of the agents who asked to read my manuscript wanted exclusivity, but I couldn't give them exclusivity since other agents were reading the book (thanks to the query letter Mark helped me create). Mark told me what to say to those agents and got them to read my book anyway—without exclusivity. Agents don't like to read a book if another agent is interested or already reading. They don't want to compete.
Every time an agent came at me with a new question, Mark would tell me what to say and I got the response I wanted. That was especially important when agents started asking me about the fact that I'd already self-published the book and hadn't sold many copies. That's scenario is usually the kiss of death with agents, but I only lost one agent over it and she seemed like a sourpuss so I didn't want her anyway.
 Working with Mark was a lot of work but it was also a pleasure, and very rewarding. He pointed me in the right direction but also made sure I stayed on course. He sent me a customized agent list as well, and helped me get testimonial commitments from several bestselling authors. We included their names in my query letter and agents said things like, 'It's so obvious you've got the goods when it comes to marketing and you're doing what it takes.'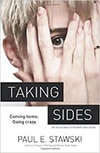 All of those 'little' things Mark does are important—they're like the cornerstone of a building. Before working with Mark, I sent out queries by myself and didn't get anywhere. I was convinced that I had a great book but it seemed like I'd never get in front of the right people. I was constantly looking for advice. What's true and what's not? Everybody has a different perspective. You have to wade through all that and, in the end, you're still not sure what to do.
Mark is a good coach because he's certain of what to do but he's also approachable. He can be friendly but he'll also tell you what you need to hear and he's professional. When I set up my first appointment with Mark, I got an email confirmation that said to call exactly on time. Not one minute early or one minute late. I knew our time together wasn't going to be like a Weight Watchers meeting where everyone giggles about how they cheat on cookies.
When I first visited Mark's website, I didn't know if he was just another guy with a come-on to get my money. Then I read through the site and then listened to the main talk and everything really resonated with me and helped me. That audio was huge for me because I could listen and learn without getting a sales job (Mark didn't do a sales job on me during our time together later, on the phone, either).
After my first conversation with Mark, I talked everything over with my wife, and my business partner. They both felt like working more with Mark would be a good investment. The success stories and testimonials on Mark's website were also really convincing. I kept looking for people like myself that I could relate to. Now other authors can be inspired by my success!
If you're like me in the sense that you know you don't know it all, work with Mark. He's friendly but also very disciplined and he takes his work with authors seriously. Working with Mark is like having a parachute, a soft landing for every time you feel like you're falling."
Paul Stawski
Award-winning author of the young adult
novels Both Sides and Taking Sides
* * *
Do You Want to Be Like Paul Who Provided this Review About Mark Malatesta?
Do you want to get multiple requests from literary agents and literary agency representation like Paul? Click here to get instant access to the Free Resources on our websites for authors and click here to find out how you can Schedule an Introductory Coaching Call. Mark Malatesta is founder of The Bestselling Author and Literary Agent Undercover, helping authors of all genres (fiction, nonfiction, and children's books) get top literary agents, publishers, and book deals. The above review of Mark Malatesta, Author Coach was provided by author Paul Stawski.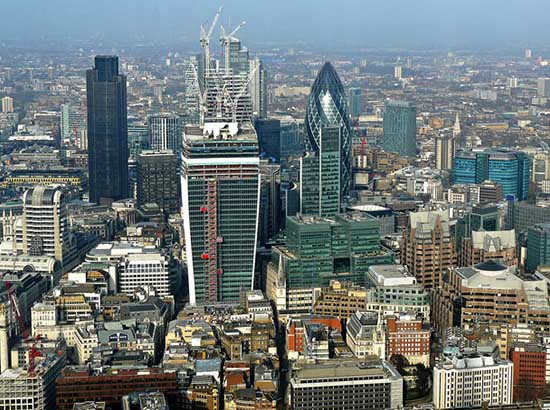 GET A LITERARY AGENT
Get free access to the Directory of Literary Agents with detailed agent listings to get a traditional publisher
Your Information will never be shared with any third party.