Alex Lasker, author of the upcoming novel The Memory of an Elephant, and the screenwriter who wrote Beyond Rangoon starring Patricia Arquette (Castle Rock Entertainment), Tears of the Sun starring Bruce Willis (Columbia Pictures), and Firefox starring Clint Eastwood (Warner Brothers), provided this review of former literary agent Mark Malatesta. Alex worked with Mark to improve his pitch materials, resulting in representation by Susan Schulman with Susan Schulman Literary Agency LLC. Scroll below to learn more. Click here to see all Mark Malatesta reviews. And click here to learn more about Literary Agent Undercover and The Bestselling Author after you read the review about Mark Malatesta below by Alex.
Mark Malatesta Review by Alex Lasker

Before we worked together, I sent out a query I wrote to a literary agent who passed, but suggested I send my manuscript to another agent who he thought would like it. That was through a film connection I had, a producer friend. The second guy, a major agent at a top New York agency, immediately responded and said, "Loved the material, at least the first 50 pages." I was over the moon, we started a relationship over email, and I eventually spent an hour or two with him on the phone, talking about what he wanted and how much he loved the book, etc.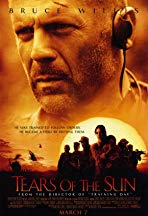 I thought, "Oh, wow! This is no problem at all. This is easy." But then he wouldn't get back to me. Weeks went by and I probably made a mistake by finally asking, "It's been seven weeks since you told me you'd get back to me, I'm just wondering what's going on. Are you that busy?" He answered, "You know, I think I might be too busy for what you need right now, so you should find another agent." I was stunned. Really disappointed. I wrote him back to try and salvage it. He didn't respond. Heart of stone. He had sounded like a really nice and open man but turned out to be completely different.

Then I sent queries to a few other agents and kept getting passes. That's when I saw your advertisement, offering an introductory coaching call on your website. I read it and thought, "This can't be true. This guy's making it up." B

ut you said something in one of your audio presentations that struck me, "If you don't grab them in the first three sentences 

of your query letter, you're dead—it's over." Having come from the film business, I knew you were right. They have so many hundreds of submissions each month, if they can't see you're a gem right away, they toss you back in the river.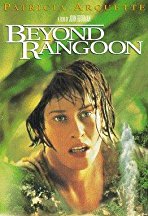 That's when I signed with you, and though it was expensive, it was money well spent. You crafted a really powerful query letter that was about 50% mine and 50% yours. You rephrased stuff well, took all my material and expanded on it, and enriched it. You even went back to that long author questionnaire I filled out before my introductory coaching call with you and took a lot of nuggets from there. Better than I could have ever done. The query got everything across very succinctly. 
Before I found you online, I used the

Writer's Market

to research agents and submitted to one of the publishers listed there

.

They said, "We love your book." Then they told me how much it would cost. I thought I was submitting to a legit publisher. I was so naïve. I didn't realize writing is the easy part! 
I've always believed in my book, but I was now getting really stressed looking for an agent. The list of agents you sent me was really helpful. At first I looked at that list of more than 1,000 agents and thought, " Oh, man! What the ****?" But, once you explained it to me and I got the hang of it, it took way less time than I thought to send out my first round of submissions.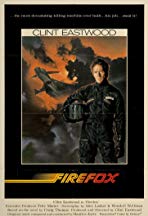 My favorite part of working with you—the only part I enjoyed, to be honest—other than getting a top agent, was our communication: our emails and phone calls, and the dinner we had together to celebrate signing with Susan Schulman. You're really knowledgeable but you're also really positive and, at the same time, very realistic, disciplined, and strict, in a good way. You have a nice sense of humor, but, at the same time, you lay down the law. Your clients have to listen and do what you say to give themselves the best chance of being successful. In that way, you're controlling, but it's good controlling.
Without your help, guidance, and expertise there's no way I would have been able to land an agent. Even having worked in the film business for thirty years, I was out of my realm and overwhelmed. Like I said earlier, working with you was expensive but worth it. In fact, it was so expensive, I didn't tell my wife how much it cost. But now I can, and she would understand the value. I was helpless and needed a Sherpa. To other authors reading this, if you try and climb the mountain by yourself, you're more than likely going to get stuck or fall. Get the help you need to make it and make the journey more enjoyable.
Author of the not yet published novel The Memory of an Elephant, and screenwriter who wrote Beyond Rangoon starring Patricia Arquette (Castle Rock Entertainment), Tears of the Sun starring Bruce Willis (Columbia Pictures), and Firefox starring Clint Eastwood (Warner Brothers)
* * *
Do You Want to Be Like Alex Lasker Who Provided this Review About Mark Malatesta?
Do you want to be like Alex and get represented by a top literary agent like Susan Schulman with Susan Schulman Literary Agency LLC? Click here to get instant access to the Free Resources on our websites for authors and click here to find out how you can Schedule an Introductory Coaching Call. Mark Malatesta is founder of The Bestselling Author and Literary Agent Undercover, helping authors of all genres (fiction, nonfiction, and children's books) get top literary agents, publishers, and book deals. The above review of Mark Malatesta, Author Coach was provided by author Alex Lasker.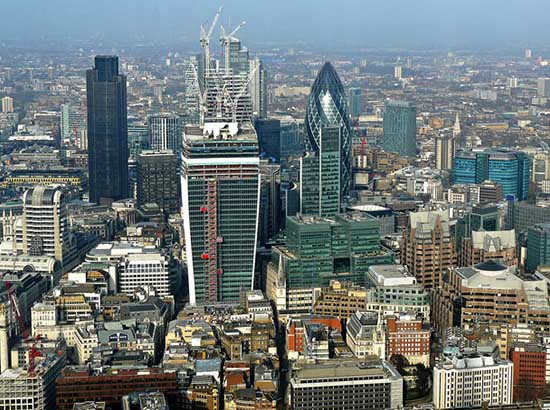 GET A LITERARY AGENT
Get free access to the Directory of Literary Agents with detailed agent listings to get a traditional publisher
Your Information will never be shared with any third party.