Angie Gibbons, author of the Christian nonfiction book, Walking the Tightrope (not yet published), provided this review of former literary agent Mark Malatesta. Angie worked with Mark, resulting in her being offered representation by literary agent Blythe Daniel. Scroll below to learn more. Click here to see all Mark Malatesta reviews. And click here to learn more about Literary Agent Undercover and The Bestselling Author after you read the review about Mark Malatesta below by Angie Gibbons.
Mark Malatesta Review by Angie Gibbons

Woohoo!!!
I just got an offer for representation!!
My work with you gave me the strength and credibility I needed—and my agent LOVED the title and theme framework you suggested, so I want to give you props for that! She said there's obviously nothing new under the sun, but the way I approached the project felt unique. I initially told you, "Gosh, I don't know." I had to trust your judgment and sit with the new title and concept to get comfortable with it. Then I saw how to pull that thread through the book, and I was like, "This can really work."
The idea of "walking the tightrope of life," balancing fear and faith, is a powerful metaphor that's also visual and easy to remember. It accurately represents what my book is about, but in a way that takes it up a level (no pun intended). My agent and I talked about how we're all walking a tightrope in life, with many things that can cause us to be anxious or fall, with each step in front of us somewhat unknown. We're not going to change that, but we can learn to get more comfortable, stable, and steady on the tightrope.
My agent, Blythe Daniel, is an upbeat, positive person who loves my writing, wants to work with me on more books, and feels my prospects with publishers are great. It's the best-case scenario, and she loves that my book proposal had so much information. It wasn't until near the end our first call, though, that it occurred to me, "Oh, she wants me." After months and months of preparing and putting myself out there, it was nice to see the tables turned—an agent putting herself out there hoping I would say yes.
After a celebratory dinner, my husband and I made cupcakes with the kids because we share every victory with them. They've been very supportive and helped make this happen. I was constantly lowering my expectations, talking about the statistics regarding how hard it is to get published, since most people don't really know or understand that. I'd been reading your blog for a year, so I knew it was going to be an intensive time. Fortunately, everyone was in my corner and made space so I could do what was needed.
When I started writing, it was on my blog, but I hadn't figured out the best way to integrate my blog and my book concept. I knew I needed focus to have the motivation I needed, and working with you helped me find that clarity. I also started with a very small platform, no big email list or social media following. You helped motivate me to invest time in building my platform by saying, "If you do it well, you'll be able to inspire people with your story and message, right now, no matter what happens with your book."
That was a powerful motivator because I knew the book might not happen. Like you say, it doesn't happen for everybody. Doing the platform work the way you suggested helped me see I'd get something out of the process by making connections, reaching and helping people, regardless of what might happen with literary agents later. Because of that, I now have connections and influence I didn't have before. That's a huge win, in and of itself. But, as you know, that also helped me get an agent.
I'm surprised how much I've enjoyed the fruits of the outreach process. As a typical writer with an introverted personality, I felt like I was jumping off a cliff. I remember thinking, "If I start contacting people and asking them for things like permission to publish an article on their website or to appear on their podcast, I'll actually have to do it." So, I was hesitant but pleasantly surprised how positively people responded. It was a much more enriching experience than I expected.
Blythe is really happy with my platform and she referenced it a couple times during our initial call. It's funny because, looking at my proposal, you'd think I'd been doing this type of platform work for many years. I hadn't thought about it that way before she started referencing my experience and connections, but it makes a lot of sense now. Before I worked with you, I was doing things haphazardly without much progress because I wasn't sure exactly what my goals were, or the best way to achieve them.
Before I started querying agents, as an unpublished author, when I started pitching articles and pitching myself as a guest for podcasts, I was shocked when people started saying yes. It took a lot of work, but it wasn't as hard as I thought because, like you told me, those people are looking for content. I actually started enjoying the process and now all those seeds I planted are blossoming. For example, one person I reached out to recently followed up and said, "I have this podcast and FB group and I'd like to promote some things with you."
Another example is I recently had an opportunity to do a live Instagram video with another successful author who's published several books. I reached out to her previously, to ask if I could write an article for her blog, and she's since put me on her regular writing team. Those types of things might not sound big, but those "little" opportunities add up and I'm now slowly and steadily becoming part of a bigger community. It's fun and fulfilling, and it's helped me refine and hone my message.
The other factor that motivated me to work with you is I didn't want to have regrets. I'd already given a lot of time and effort to writing my book. I didn't want to walk away from it thinking, "I wonder if it would have worked if I'd just spent a little bit more time or worked a little bit harder." I didn't want that hanging over me, so I put some other things in my life on the shelf and said, "I'm going to value myself as a writer, value this process, and give it everything I have. Then if it doesn't work out, I can say, 'It wasn't meant to be.'"
I'd read blog posts and attended webinars about how to get an agent, but there was a lot of conflicting information—and the statistics as well as how the pieces have to come together were intimidating. I knew I wasn't ready, and I didn't want to try to get an agent alone. Trying to get published can be a lonely process as well, so the idea of having a coach appealed to me. That's when I started looking into your program and got excited, about having somebody help me do things the best way and have accountability. Any time you invest in something—time or money—you're usually going to work harder.
I felt working with you would give me confidence needed to move forward and share my gift, when the idea of doing so was terrifying. I wanted and possibly needed someone in my corner saying, "This is how you do it, let's go." Instead of looking into the void, you led me through everything step by step, in an organized and professional way that gave me a sense of security. You have a nice balance of being confident and direct but warm and easy to talk to. You don't come across as cocky or brash but kind and experienced. That makes it easy to trust you.
Thank you for making this such an enjoyable process. I have no doubt that I couldn't have done it without you. I'm really grateful.
Author of the Christian nonfiction book Walking the Tightrope (not yet published)
* * *
Do You Want to Be Like Angie Gibbons Who Provided this Review About Mark Malatesta?
Do you want to be like Angie and get represented by a successful literary agent like Blythe Daniel? Click here to get instant access to the Free Resources on our websites for authors and click here to find out how you can Schedule an Introductory Coaching Call. Mark Malatesta is founder of The Bestselling Author and Literary Agent Undercover, helping authors of all genres (fiction, nonfiction, and children's books) get top literary agents, publishers, and book deals. The above review of Mark Malatesta, Author Coach was provided by author Angie Gibbons.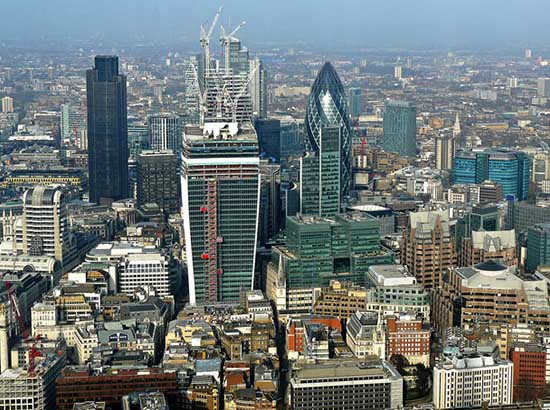 GET A LITERARY AGENT
Get free access to the Directory of Literary Agents with detailed agent listings to get a traditional publisher
Your Information will never be shared with any third party.