John Stansifer, author of the nonfiction book No Bullet Got Me Yet: The Relentless Faith of Father Kapaun published by Harper Collins, provided this review of former book agent Mark Malatesta. John worked with Mark to improve his pitch material, platform, and manuscript to get the attention of top literary agents. Scroll below to learn more. Click here to see all Reviews of Mark Malatesta. And click here to learn more about Literary Agent Undercover and The Bestselling Author after you read the review below about Mark Malatesta by John Stansifer.
Mark Malatesta Review by John Stansifer

Mel Berger with William Morris Endeavor Entertainment responded to my query in five minutes! After he started shopping the book he said, "You've got a bite." Then, "You have two more, one from Random House and another from Harper Collins. Bidding war."
It's every writer's dream.
Harper Collins/Hanover Square Press expressed the most interest, and they committed to publishing the book hardcover, so I went with them. Their distribution is enormous, everywhere, including Walmart and Target.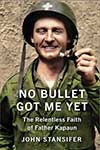 My literary agent is a giant in the industry, and he was my number one pick. Other agents were interested, but as soon as I got on the phone with Mel, that was it. I wanted someone like him and a big agency like William Morris Endeavor Entertainment that handles film and foreign rights.
Trimax Media has since acquired the film rights, and Stephen Campanelli—who's worked with Clint Eastwood on many films—to direct. Harper Collins is now planning a second edition with a movie tie-in. They pushed back the release date to accommodate a larger press run and more time for marketing.
My head is spinning.
I worked on this project for more than ten years, and I queried people before I met you, but I never got an offer. The query letter and proposal you helped me create were dynamite, as was the agent list—and your encouragement.
Thank you for your support.
No Bullet Got Me Yet: The Relentless Faith of Father Kapaun (Harper Collins / Hanover Square Press)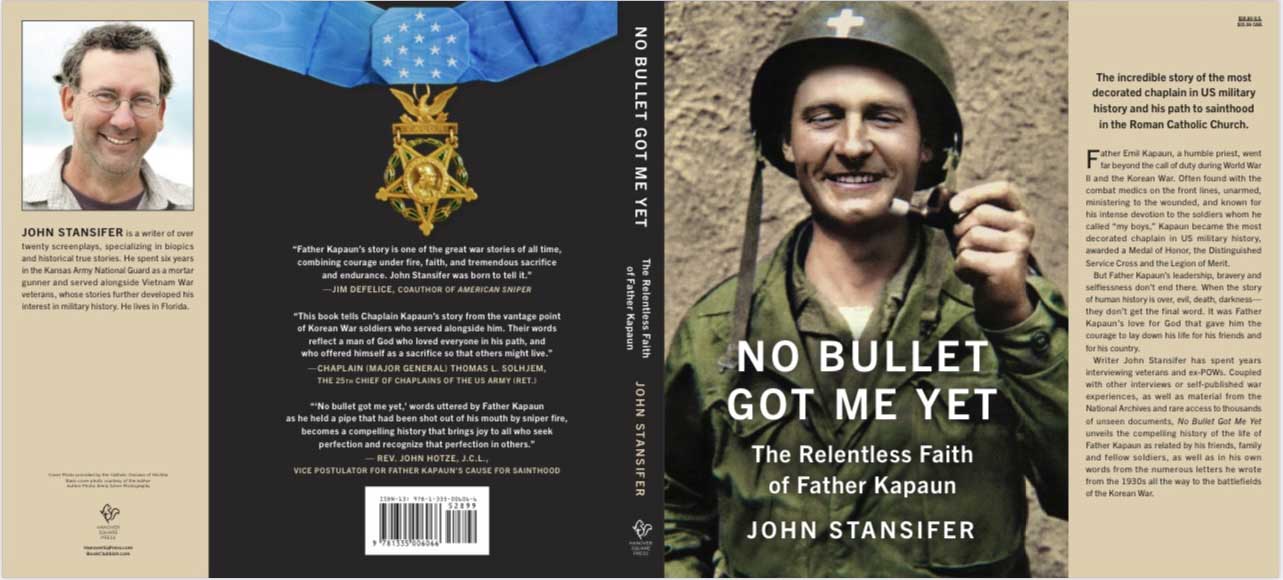 * * *
Do You Want to Be Like John Stansifer Who Provided this Review of Mark Malatesta?
Do you want to get a top literary agent and be represented by an agent like Mel Berger with William Morris Endeavor Entertainment? Click here to get instant access to the Free Resources on our websites for authors and click here to find out how you can Schedule an Introductory Coaching Call. Mark Malatesta is founder of The Bestselling Author and Literary Agent Undercover, helping authors of all genres (fiction, nonfiction, and children's books) get top literary agents, publishers, and book deals. The above review of Mark Malatesta was provided by author John Stansifer.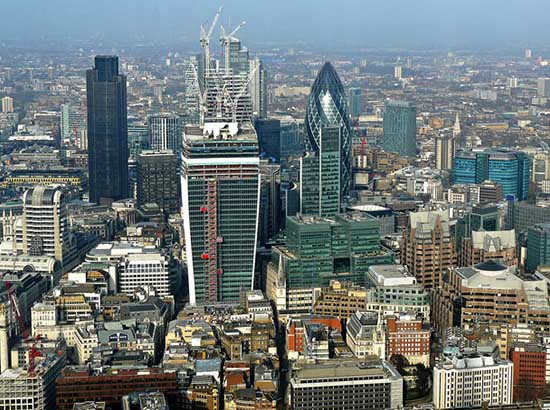 GET A LITERARY AGENT
Get free access to the Directory of Literary Agents with detailed agent listings to get a traditional publisher
Your Information will never be shared with any third party.