Kerry K. Cox, co-author of Successful Scriptwriting (Writer's Digest Books), which has sold 65,000+ copies, and author of the novel Money Bear (2021), Nick Tanner Mystery Book 2 (2022), and Nick Tanner Mystery Book 3 (2023), published by Level Best Books, a traditional publisher of crime fiction and short story anthologies, including The Best New England Crime Stories, the Writers' Police Academy, and New York/Tri-State Chapter of Sisters in Crime anthologies, provided this review of former literary agent Mark Malatesta. Kerry worked with Mark to improve his pitch materials, resulting in offers for representation from two top literary agents: Richard Curtis and Victoria Skurnick. Scroll below to learn more. Click here to see all Mark Malatesta reviews. And click here to learn more about Literary Agent Undercover and The Bestselling Author after you read the review about Mark Malatesta below by Kerry.
Mark Malatesta Review by Kerry K. Cox

I got offers from two top literary agents, Richard Curtis and Victoria Skurnick. Since I was getting a lot of responses from agents, I knew I didn't necessarily have to jump at the first offer; however, I didn't want to f*ck everything up, either.
I got the first offer on the Friday before a three-day holiday weekend. I'd just come in from playing Pickleball and sat at my desk. I don't think I was in the seat five minutes, when a call came through from a 212 number, a New York area code. I'd just finished sending out my first round of queries, so I was excited to pick up the phone. It was Richard Curtis.
I wasn't shocked but I thought, "Mark had all these things I was supposed to say if an agent called and I don't have them with. I'm totally not ready to have this conversation." But we exchanged hellos and Richard asked, "Has anyone else called about your manuscript?" I said, "You're the first." Then he said, "Then let me be the first to offer representation." He was really nice and excited about the manuscript, and I thanked him for his interest.
At the same time, other agents were reading my manuscript. You told me what to say to them, so I contacted them and got promises from two of them to make a decision by Monday, even though it was a holiday. I don't remember if it was Sunday night or Monday morning, but Victoria called to offer representation, and we talked for an hour. She was super enthusiastic and energetic, and I felt she really "got" the book. I liked that she worked with the Book-of-the-Month Club for almost twenty years, and served as their Editor-in-Chief. She also talked to me about my career—versus just the sale of this book—which I liked. I decided to sign with her. I called Richard Curtis and thanked him profusely for his interest and offer. He was extremely professional and a gentleman, and wished me the best.
Victoria said she'd shop my book right away. She had me make changes that were easy and quick. The holiday was a Monday. I signed with Victoria on Tuesday. By Wednesday or Thursday, I had the changes back to her. And by Friday, she had it out to publishers. It went really fast.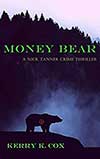 My daughter and her husband were down the next day, so we went out to dinner and raised a toast to celebrate. Now I'm waiting, which is no fun. I'm focusing on writing my next book, trying to stay busy. It's hard putting your baby in the hands of somebody you've only met over the phone for an hour.
The last time I tried to get an agent, for a different book, I didn't ask for help. Instead, I did a lot of research, and wrote my own query. I built my own spreadsheet of agents, instead of getting one from you, and I endured a Chinese water torture of drip-drip-drip rejections that came in at roughly the same slow rate that I was querying. It was really demoralizing, and I didn't get any requests for a full manuscript. Not one.
I've written for a living all my life, so I'm used to hearing, "Fix this" or "No. Sorry this isn't working," or whatever. I'm not cowed by rejection, but I finally decided to put that book aside. This time around, with my new book, I prepared everything on my own again. But I'd been watching your emails and read the testimonials—with the jaundiced eye of a copywriter, of course.
I looked at the rhythm of your pitch and everything else, and I thought, "Well, he's got some good PR skills. He's got me hooked and given me good reason to believe. He's doing all the right things." I kept watching and reading and thinking, "Should I do this?" Finally, I just decided, "Clearly, I already know how to do it wrong. What do I have to lose here? I'll put up the money and follow his instructions. I can't do worse than I did before."
Top professionals in every sport have coaches. Someone who can objectively look at what they're doing and steer them along a better path. Why would writers be any different? You have the credentials, so I made the investment. I thought, "I'll do the introductory call and, if he's a knucklehead, it was just an intro call." Which is, I'm sure, why you offer those. You want to show prospective long-term coaching clients you're not a knucklehead, and you want to find out if we're knuckleheads. It's a mutual knucklehead-discovery call.
When we talked, I felt like we hit it off. You had confidence you could make it happen, and I knew I had a pretty good property. I'm sure all writers feel like they've got a good book, but I conceptualized this one very purposefully. I really felt like I had something commercial. I didn't want to screw it up by going out there and spoiling the waters. That's why I decided to give you the call. Once we talked, it was kind of a no‑brainer for me. "Let's do it and do it right."

There were a number of strategies we talked about that I hadn't thought about before. The first was getting author testimonials. I would have never thought that was a viable strategy. Truth is, I thought it was goofy when you first told me about it. A long shot. But I'd spent the money on your coaching and I didn't spend that money to listen to my own advice. I spent it to listen to yours. So, I followed your process. I got really nice letters back from some of the authors I contacted, including an unexpected surprise: one of the author's agents offered to read my manuscript! Blew my mind.
That was very validating, and I was 100% bought into your process at that point. The other thing that impressed me was the extensive questionnaire I had to fill out before our first conversation. It was very thorough and very good, and I did my best to answer it completely without a lot of extraneous crap.
When we talked, you said, "You're killing yourself with your query letter." That was also quite validating. Frankly, that's the kind of critique I'm used to. When you're a professional copywriter like I am, nobody's overly worried about your feelings, in terms of criticism. I can take a punch, and you waded right in and talked to me in a way I could understand. You also helped me see that I could adjust my pitch materials to be more appealing to female agents.
You said, "They're going to read this first sentence of your query and basically retch, throw it down and say, 'No. I don't want to read this.'" You turned everything around and basically flipped my query on its ear. I thought, "Wow! You know what? This might really make a difference." And judging from the number of agents who responded with full manuscript requests, it did. I knew, on an intellectual level, that my work could appeal to both male and female readers, but I hadn't internalized it enough to make my copy reflect it.
In addition, the tools you provide along the way are well-timed, as far as when you release the information, so it coincides with what's going on at the time and the process doesn't become overwhelming. That was a nice crutch for me to go back and remind myself, "Okay. These are the questions I want to ask when somebody says they're ready to sign me." Though I didn't have those damn questions ready when Richard Curtis called. However, I wasready when Victoria called and she said, "You're asking all the right questions."
Your agent spreadsheet was also very helpful. Keeping that thing current has to be a challenge, the way the agents float around from one agency to the other. The list was big and unwieldy, more information than most people probably need. But all the information you need is there. It's clear you put a lot of time and thought into the organization and dissemination of everything.
I appreciate it all, Mark. Regarding the investment to work with you, I asked myself, "What would I pay, right now, for my best chance to have a top agent call me and ask to represent me?" When I put it in those terms, the investment looked eminently reasonable. And, as it turned out, it was the best money I've ever spent in my writing career.
Writing is a lonely endeavor, done largely in a vacuum. Working with you made me feel like I was part of a team—and my teammate brought to the game a wealth of inside knowledge, insights, and experience. Just what I needed to avoid the lengthy, painful process of trial-and-error I'd fought through before on my own. I'm looking forward to meeting you in person for lunch soon, to celebrate.
Co-author of Successful Scriptwriting (Writer's Digest Books), which has sold 65,000+ copies, and author of the novel Money Bear (2021), Nick Tanner Mystery Book 2 (2022), and Nick Tanner Mystery Book 3 (2023), published by Level Best Books, a traditional publisher of crime fiction and short story anthologies, including The Best New England Crime Stories, the Writers' Police Academy, and New York/Tri-State Chapter of Sisters in Crime anthologies
* * *
Do You Want to Be Like Kerry K. Cox Who Provided this Review About Mark Malatesta?
Do you want to be like Kerry and get offers from multiple top literary agents like Richard Curtis and Victoria Skurnick? Click here to get instant access to the Free Resources on our websites for authors and click here to find out how you can Schedule an Introductory Coaching Call. Mark Malatesta is founder of The Bestselling Author and Literary Agent Undercover, helping authors of all genres (fiction, nonfiction, and children's books) get top literary agents, publishers, and book deals. The above review of Mark Malatesta, Author Coach was provided by author Kerry K. Cox.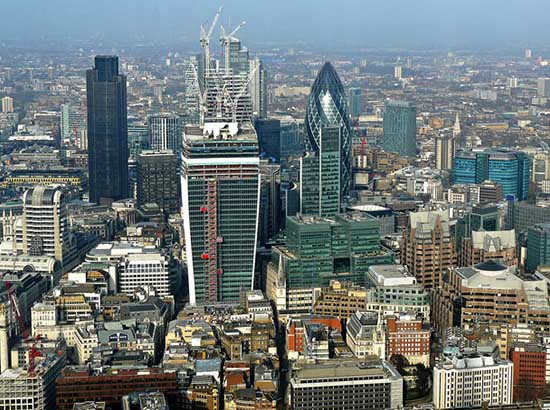 GET A LITERARY AGENT
Get free access to the Directory of Literary Agents with detailed agent listings to get a traditional publisher
Your Information will never be shared with any third party.