Mary Lozano, PhD, author of the novel Virtually You (not yet published), provided this review of former literary agent Mark Malatesta. Mary worked with Mark to improve her pitch materials, resulting in her being offered representation by a longtime literary agent. Scroll below to learn more. Click here to see all Mark Malatesta reviews. And click here to learn more about Literary Agent Undercover and The Bestselling Author after you read the review about Mark Malatesta below by Mary.
Mark Malatesta Review by Mary Lozano, PhD

I was surprised to receive an email from an agent expressing interest in my book. I thought it was another rejection. Instead, it was an agent saying she liked my story. Very much. She had read the query and synopsis, and she was now requesting the full manuscript. That wasn't so different from other requests I'd received. So, I didn't get too excited, but I sent it to her. The following week, she sent another email saying she wanted to represent me. I had something to do, so I couldn't reply right away. Later that day, she left me a voicemail. When I called her, she talked a great deal about my story. She thought it was fascinating, she asked me how I came to write it, and she said, "I'd like to be your agent."
It felt wonderful.
I notified my husband and called a few friends who'd been asking me, over and over again, "How's your book coming along?" They were very excited. My husband had been very supportive throughout the whole process. He kept telling me, "Don't worry. Something's going to come." I thought, "Oh, he doesn't know what he's talking about." But I also thought, "Oh, well. Okay. I'll go along with him." Once I knew I had an agent, we celebrated over dinner at our favorite Italian restaurant downtown. My husband didn't know everything about my book at the time, just pieces of it. So, I told him the whole story over dinner, and he told me he thought it would make a great movie.
Everyone keeps telling me that.
Before I got an agent, I would go on Google, look up agents, and send things to them. I was doing it randomly, not sending things correctly or to the right people. I didn't get requests for my manuscript that way. I also used one of those reference books with a list of agents in it, but it wasn't helpful because it didn't say anything other than, "These are the agents." I had to do a lot of cross-referencing, look the agents up one by one. That was tiresome and got me nowhere. Your system had everything I needed in one place, which was fascinating, very helpful, and speedy. I knew which agents I wanted to send my story to right away.
I also saw several websites, before I found yours, that claimed, "This is how to write an irresistible query." I wrote my query just as they said, and I had an editor clean it up the letter for me, but I didn't get any requests from agents. My query didn't have the spunk or spice that yours had, the one you wrote for me after we started working together. You explained there are certain things agents want to read in a query. My original pitch letter was very technical, like the descriptions I used to write working as an engineer in the aerospace industry. Your letter was more personal, with more information about me.
Those things made all the difference.
Working with you wasn't hard, but it was time-consuming and sometimes disheartening. I didn't realize there would be so many agents, or that it would be so hard to get one. It was an educational experience, quite good in the end because I was able to learn the process. I learned about literary agents, and some of them wrote me very nice personal notes, which I was very pleased to receive. Some said how much they liked my story and how imaginative it was, even though it wasn't right for them. I was put off by some of the agent requirements at first, some of them ask for too much, but then I started enjoying the process.
One of the reasons I enjoyed the process is that you're very informative, personable, and caring. Naturally, you have a wealth of information one would need in order to learn the process, but you're also very approachable. You don't give authors the feeling you're going to judge or reprimand them, or that they need to be afraid of anything. It's nice to have somebody you can talk to about your work and get feedback. There are many times when one has to talk to someone, and that person is exasperated. They might feel or say, "Listen. I've given you everything I have. What more do you want from me?" Every one of us in the world has experienced that. I didn't get from you, it was very pleasant.
In engineering, it was often necessary to instruct colleagues on the integration of my concepts when coordinating with them on the development of a new project. It wasn't always easy explaining on my design effort. It took a great deal of patience.You're very good that way. I was hoping you thought I was worth the trouble, as opposed to somebody who might catch on faster. I like that you're willing to give people extra time if they need it. I know from teaching that some people struggle more than others. But, if they have their heart set on mastering a subject, and they're willing to do the work, they can become much better and impress you. The tragedy is those who have the talent but don't want to put in the effort.
Thank you so much for taking your time with me and helping me get here. I've enjoyed talking with you, and your system is delightful. I have a friend who's also writing a book, and I just told him about you.
As ever…
Mary Lozano, PhD
Author of the novel Virtually You
(not yet published)
* * *
Do You Want to Be Like Mary Lozano, PhD Who Provided this Review About Mark Malatesta?
Do you want to be like Mary and get a literary agent? Click here to get instant access to the Free Resources on our websites for authors and click here to find out how you can Schedule an Introductory Coaching Call. Mark Malatesta is founder of The Bestselling Author and Literary Agent Undercover, helping authors of all genres (fiction, nonfiction, and children's books) get top literary agents, publishers, and book deals. The above review of Mark Malatesta, Author Coach was provided by author Mary Lozano, PhD.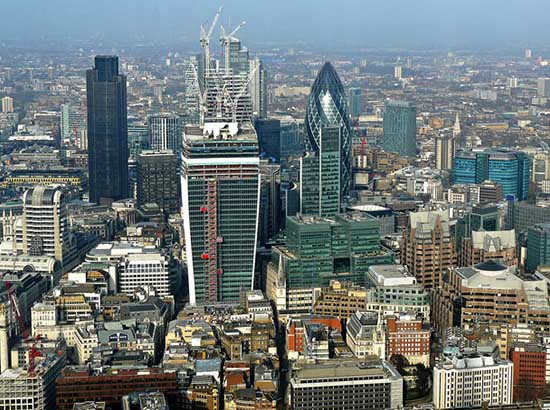 GET A LITERARY AGENT
Get free access to the Directory of Literary Agents with detailed agent listings to get a traditional publisher
Your Information will never be shared with any third party.