Michael Sanicola, author of the memoir The Pot Preacher (not yet published), provided this review of former literary agent Mark Malatesta. Michael worked with Mark to improve his manuscript, platform, and pitch materials, resulting in representation by Adrienne Rosado with Stonesong Literary. Scroll below to learn more. Click here to see all Mark Malatesta reviews. And click here to learn more about Literary Agent Undercover and The Bestselling Author after you read the review about Mark Malatesta below by Michael.
Mark Malatesta Review by Michael Sanicola

YAHOO! Thank you, Mark!!!

Adrienne Rosado with Stonesong Literary just offered to represent me. Within an hour of sending her my query, she said my book was precisely the kind of project she's been looking for. She said my book proposal was exceptional—very powerful. Your coaching is excellent, everything unfolded perfectly.
It wasn't easy, though. During the year I spent working on this project, my mother-in-law passed away (my wife was her caretaker). Our house burned down (it was 10 degrees out and the firemen couldn't put the fire out because the pipes were frozen). And we got robbed of many of our possessions.
It's a movie.
I'm not complaining, it's just our life. We're laughing about it now, living in a 5th wheel. But, that's why, when we got the call from Adrienne, it meant so much. Everything we had dreamed about, hoped for, and paid for, had finally paid off. It was like okay, it's coming true. It's real. I never doubted you for one second.
I'd already tried to make it as an author on my own. I tried to self-publish one, two, three books. I spent a lot of money, a lot of time, a lot of energy, a lot of emotion, a lot of sacrifice, and a lot of disappointment. There's only so much of that you can take, and there's only so much of that your family can take.
When we invested in you, it was because my wife found you on the Internet. She was so frustrated and upset. She said, "Look, everybody tells you that you have to find an agent. There has to be a way. We cannot self-publish. You're going to get an agent." Then she found you and we dove into your websites.
You really got us hooked with your author questionnaire, going through that detail. I'm old enough to know what I don't know. So, I try to be humble. I've never done this before, never tried to get an agent. So, I needed guidance. I submitted myself to that from the get-go, that part wasn't hard or complicated for me.
After Adrienne reviewed my proposal, she immediately wanted to talk. That was really exciting, a dream come true. She's been in the industry for 15 years, spent her entire career on the agency side of publishing and she has extensive background in subsidiary rights. It's comforting to have someone who's been in the game that long.
When I first talked to Adrienne, she told me she gets hundreds of queries and that my title, Pot Preacher, stood out to her instantaneously. I want to thank you for that, because that was your idea. My original title was different, not as good. I wasn't sure about your title at first, even though my wife and kids loved it, but I went with it.
Some of the additions and revisions I had to write were difficult. Very, very difficult. When you write about the fact that your kid had cancer and almost died, it's going to hurt. Writing a memoir is personal and emotional. But, if the writer doesn't cry, neither will the reader. You don't do it to sell books. You relive the experience to make the best book.
Doing that, over and over, made me feel ill repeatedly. It was a challenge, but my family helped, including my wife who read everything and gave me feedback. She went from being engaged to excited. She also started to realize how much time everything takes, and it was easier for her to be supportive of me spending so much time on the project.
To be very honest with you — I never doubted we'd make it for one moment. But my wife did. We had those conversations that start with, "Hey, what if this doesn't work?" But I never doubted, because we had so much substance, solid content. It made so much sense, and everyone kept telling us how amazing our story was.
Going back to your questionnaire, that gave me the confidence to persevere through the entire process. It really set us up for victory because it showed where I was strong and where I was lacking. You also suggested we take the three partial books I sent you, and combine them into one book, a memoir.
If you take a test and didn't study the night before, you're going to wake up that morning feeling like crap. I don't care how psyched up you get before you go to class. You're going to feel shaky. Each time I went to bed after working on your assignments—for hours and hours and days and days—I slept peacefully, because I knew I was doing the work.
The joy, ironically, was in the work. That's what gave me security. That's why I never doubted before I got to the end. When we sent out the query letter, I would laugh thinking, "Well, this is going to be really, really cool. Someone's going to grab this. Somebody's going to grab it." I just never really doubted it—even though you said there are no guarantees.
You said, "Don't get your hopes up too much. It might be brutally hard, it's usually brutally hard, and not everyone makes it." You gave it to me straight. Clearly life can be a challenge, but it's hard to spook me. In the last twelve months, my mother-in-law passed away, our house burned down, then we were robbed of many of our possessions. What are you going to say to discourage me? It might not work? Right. Ha-ha, okay.
I also appreciated the books you recommended for me to read, about how to improve my story and be a better writer. They were very, very helpful. I'm excited about, and grateful for, all the opportunities that have come out of our work together. And, I hope my testimonial will inspire somebody else who's going through dark and dreary days.
Here's a good proverb: "Hope deferred makes the heart sick." My heart is now rejoicing because the hope of securing a top agent was realized. I focused my mind and heart each day knowing I would receive an email from a top agent offering representation. Even now, I create the feeling of joy that a publisher is ready to do business. It's nuts, finally being at this point. So many people in our lives have been rooting for us for decades. Literally, decades.
This is fun, you're awesome.
Thank you so much!!!
Author of the memoir
The Pot Preacher
(not yet published)
* * *
Do You Want to Be Like Michael Sanicola Who Provided this Review About Mark Malatesta?
Do you want to be like Michael and get represented by a successful literary agent like Adrienne Rosado with Stonesong Literary? Click here to get instant access to the Free Resources on our websites for authors and click here to find out how you can Schedule an Introductory Coaching Call. Mark Malatesta is founder of The Bestselling Author and Literary Agent Undercover, helping authors of all genres (fiction, nonfiction, and children's books) get top literary agents, publishers, and book deals. The above review of Mark Malatesta, Author Coach was provided by author Michael Sanicola.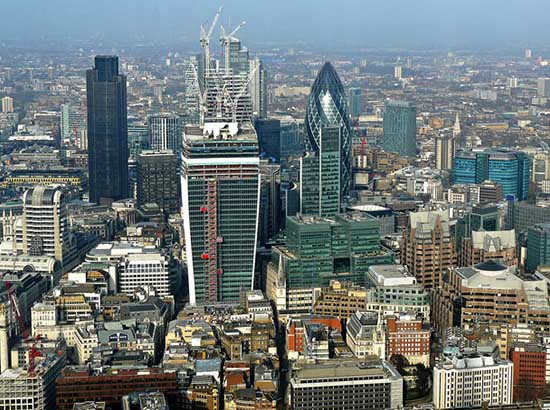 GET A LITERARY AGENT
Get free access to the Directory of Literary Agents with detailed agent listings to get a traditional publisher
Your Information will never be shared with any third party.