Norma Jennings, author of the novel Marooned (not yet published), provided this review of former literary agent Mark Malatesta. Norma worked with Mark, resulting in her being offered representation by Jennifer Lyons, a top literary agent. Scroll below to learn more. Click here to see all Mark Malatesta reviews. And click here to learn more about Literary Agent Undercover and The Bestselling Author after you read the review about Mark Malatesta below by Norma.
Mark Malatesta Review by Norma Jennings

It was surreal the day I signed a contract…
Jennifer Lyons represents the Martin Luther King estate, as well as authors who've won the: Nobel Prize, Pulitzer, National Book Award, PEN Literary Award, Hurston/Wright Legacy Award, Coretta Scott King Book Award, National Jewish Book Award, Koret Award, Lambda award, and more. I couldn't believe it when she called me because I'd already received many rejections. After I got the news, I had a glass of wine with my husband and we went out for dinner to cheer and celebrate. It was wonderful.  
My husband is elated I got an agent. I didn't share all the details of my journey with him. I'm the type who just buries herself in the work. I don't complain – I just keep working. So, my husband didn't know half of what I was going through.But, at night when he'd come home from work and see me working away, he'd make us each a cup of tea and say, "I see you're working really hard." My husband is an Englishman of Jamaican bearing. He's wonderful – my best support next to you.
My entire family is very proud of me. I've been writing since 2004 and I tried sending queries to agents before, but, when I started getting rejections I didn't persist. Many years later, I believe I'd been getting emails from you for a while and I finally decided to contact you and work with you. It was tough, but I don't think I could have done it without you, at all. Late last year, I was ready to give up on querying agents, when you said, "Just try one last round." So, when January came, I hunkered down and found my agent after the fourth query.
One of the most important things about the route you had me take was the list of agents you provided. That was invaluable. When I tried earlier on to get an agent, I just looked for agents online. It took a while for me to find them that way, and I found a few, but having a customized list from you was of great value. I could easily go through the list and choose the agents who I thought might be interested.
Another thing that was invaluable was your guidance about the best way to contact other successful authors for blurbs. I was surprised so many of them responded positively. That was very encouraging. Your help with the best way to communicate with agents when they expressed interest and started asking questions was also important. And your assistance with the query letter and synopsis was invaluable.
The query and synopsis really got the attention of agents. A lot of agents turned me down, but some of them rejected me with really good advice. I could see they respected the query, and my writing. They said everything was terrific, but that the book wasn't there yet, and they gave me suggestions to improve the book. That helped tremendously.
Your query letter captured everyone's attention much better than mine did. You used some of the language I used when we first communicated. But the way you put it together, and the fact that you included important biographical information about me and so forth in the query, was very helpful. Your other suggestions and guidelines about how to make everything go smoothly and quickly were also fantastic.
Another thing I appreciated was your constant encouragement and positive attitude when I was feeling down. I never stay down for long, but I must tell you, querying agents tested me big time. There were times I'd go out to the beach to walk when I'd say, "Okay, Norma pull it together." I wanted to punch someone! You kept saying, "Don't stop." Your encouragement kept me going and, quite honestly, I would have stopped sending out queries if it wasn't for you.
I was going to give up, but you convinced me to muscle up. It wasn't long after that, I looked on my phone and there was a call from Jennifer. I thought, "No. I'm dreaming." I was like, "This isn't happening." I was disoriented.  I had to slap myself on the cheek a few times, because I'd started getting used to rejections and so forth. So, it was a wonderful feeling. I really like my agent, she's fantastic.
When I first got on the phone with Jennifer, I remembered what you said, "Remain cautiously optimistic." That really got me balanced. But, when Jennifer asked how I learned to be such a great writer, I started feeling more optimistic. And then, when she offered to represent me, that was wonderful.
I was very impressed during my first phone call with you. That call made me realize I gave up way too early before trying to get an agent. You also outlined for me what I should expect and do, and what I could expect from agents. I felt strongly that you would guide me along the process and that you would make sure I pursued everything harder. And then, when I started working with you, I knew right away that I had made the right decision. I just didn't know it would be as tough as it ended up being!
I've been a corporate executive most of my work life, and that was stressful.I always faced many obstacles and challenges, but never gave up. I'll admit, though, that seeking an agent was a different ball game.Finally signing the contract was a wonderful experience. I'm feeling really good and I couldn't have done this without you, Mark. Thank you so much for everything.
Author of the novel Marooned
(not yet published)
* * *
Do You Want to Be Like Norma Jennings Who Provided this Review About Mark Malatesta?
Do you want to be like Norma and get represented by a top literary agent like Jennifer Lyons? Click here to get instant access to the Free Resources on our websites for authors and click here to find out how you can Schedule an Introductory Coaching Call. Mark Malatesta is founder of The Bestselling Author and Literary Agent Undercover, helping authors of all genres (fiction, nonfiction, and children's books) get top literary agents, publishers, and book deals. The above review of Mark Malatesta, Author Coach was provided by author Norma Jennings.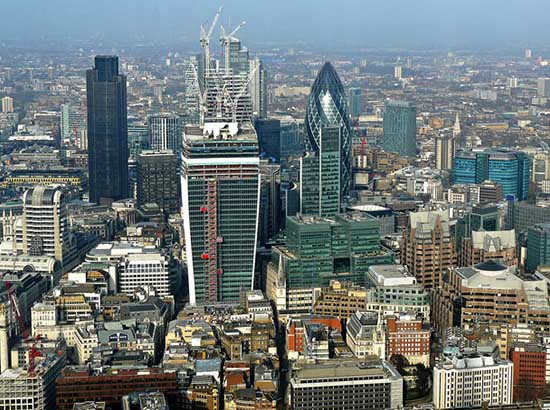 GET A LITERARY AGENT
Get free access to the Directory of Literary Agents with detailed agent listings to get a traditional publisher
Your Information will never be shared with any third party.