Tammy Brown Elkeles, author of the children's picture book The Birds' Bakery, provided this review of former literary agent Mark Malatesta. Tammy worked with Mark to improve her book, platform, and pitch materials resulting in interest from several literary agencies. She ultimately signed with literary agents Bethany Morehead and Cyle Young. Scroll below to learn more. Click here to see all Mark Malatesta reviews. And click here to learn more about Literary Agent Undercover and The Bestselling Author after you read the review about Mark Malatesta below by Tammy.
Mark Malatesta Review by Tammy Brown Elkeles

I just signed with literary agents Bethany Morehead and Cyle Young. I'm very excited, and very grateful! I'm going soon to celebrate and have champagne with a friend of mine who also worked with Mark. She got an agent as well, and her agent has already sold two of her books, the last one to Philomel Books, an imprint of Penguin Random House.
That's how I found Mark. She knew about my work and recommended him. I told her, "If I get an agent, I'm taking you out for dinner." Now it's time! Miri and I met through the Society of Children's Book Writers and Illustrators (SCBWI) and she's been amazingly supportive. She's a very giving person and helped me a lot during the process.  
I have this tendency to think about things a lot, and I want things to happen quickly. What's the next step? Now I keep reminding myself to stop and enjoy the result of all the hard work we did to get there. It was especially for me. I live in Israel, but I got an agent in the U.S. It's really hard to get an agent in America if you don't live there.
Foreign writers hardly ever get agents in the United States. Usually, we try through a translation organization, with all the publishers. But, as I said, it doesn't happen a lot, especially for picture book authors. I'm a fighter though. It was my goal to get an agent in the U.S., and I wasn't going to give up.

I had several agents seriously interested in my work. So, it didn't happen in just one day. It actually took many months to get the first offer. Then I was able to talk with several agents, by email and by phone. They asked questions and I asked questions. Then I signed with Bethany Morehead and Cyle Young.
It took about a month, going back and forth with the agents once I got the first offer. Knowing Mark was there for me that whole time really helped me. Every time I sent him an email, he sent one back immediately. He told me what to say, and what to not say. Every time.
I knew I was in good hands and I don't think I would have gotten to this phase if I'd tried to do everything alone. It's important to have someone like Mark who to coach you. I mean, everything was really, really easy. Each phase took into consideration everything that could happen. It was amazing to see.
Each time Mark said something, it made sense. That doesn't happen a lot for me. I'm usually several steps ahead of people. But everything Mark did was thought out and detailed, really professional and helpful. Mark also saw, and helped me with, important problems with my manuscript, and he helped me make it shorter.
When it comes to my query, I really don't know what to say. The query Mark wrote for me was much more professional. The story sounded more lovable and more salable. It also made my platform sound stronger. It included all the elements needed to make agents understand my work and trust me as a writer and promoter.
The query did the work.
I sent out some of my old queries before that. Not a lot, but some, and nobody asked to read my book. Mark also made it easy to do agent research. He included everything on a spreadsheet that was very comfortable and friendly to use. It was a lot of work, but easy to learn. I enjoyed reading about the agents to see what they liked, and to visualize getting offers!
It was also great to see how Mark helps authors like me get other authors, whom they've never met or talked to before, to say they might review their book. When Mark told me about that, I thought, "Oh. I don't think anyone is going to get back to me?" But I got replies, including one from a New York Times bestseller I really like.
Another famous author told me she wouldn't have time to review my book, but she really, really liked the story and illustrations. It was amazing. You never know what might happen if you try. Everything I did with Mark was valuable, but, because I'm so intense, I'm probably most grateful for learning to believe in myself more and relax more.
The way authors communicate with their agents is really important. You have to think right and act right, so your agent enjoys working with you. Or, at least, you don't want to become one of their high-maintenance clients. Mark helped me figure out the best thing to say in a lot of different scenarios when I was trying to get an agent.
Now I understand that everything, even the small stuff, can be very important. I'm very happy. Thank you for everything, Mark. It's my pleasure to say all these things about our work together. You deserve it.
????????????????
Tammy Brown Elkeles
Author of the children's picture book
The Birds' Bakery
* * *
Do You Want to Be Like Tammy Brown Elkeles Who Provided this Review About Mark Malatesta?
Do you want to be like Tammy and get represented by a successful literary agency? Click here to get instant access to the Free Resources on our websites for authors and click here to find out how you can Schedule an Introductory Coaching Call. Mark Malatesta is founder of The Bestselling Author and Literary Agent Undercover, helping authors of all genres (fiction, nonfiction, and children's books) get top literary agents, publishers, and book deals. The above review of Mark Malatesta, Author Coach was provided by author Tammy Brown Elkeles.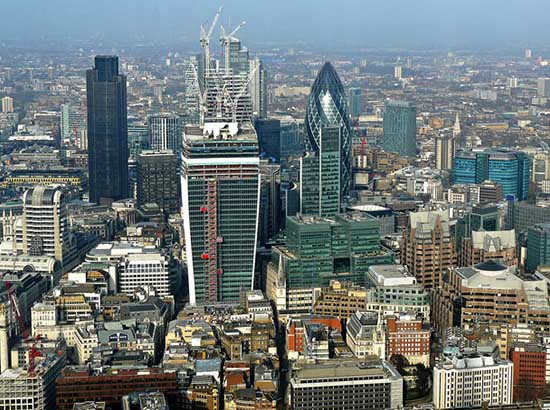 GET A LITERARY AGENT
Get free access to the Directory of Literary Agents with detailed agent listings to get a traditional publisher
Your Information will never be shared with any third party.