Toni Brattin, author of the children's picture book Who Cut the Cheese? (not yet published), provided this review of former literary agent Mark Malatesta. Toni worked with Mark, resulting in her being offered representation by literary agent Terrie Wolf with AKA Literary Management. Scroll below to learn more. Click here to see all Mark Malatesta reviews. And click here to learn more about Literary Agent Undercover and The Bestselling Author after you read the review about Mark Malatesta below by Toni Brattin.
Mark Malatesta Review by Toni Brattin

I just got off the phone with Terrie Wolf at AKA Literary Management, thanks to you. I think she liked me as much as I liked her and she's sending me a contract. I'm excited and I'm going to have a glass of wine now!
I have to tell you, when I first told my husband about you, he kept stopping me. I had to say, "Tom, you know, you're going to have to put a little faith in my judgment. I've read enough. I've done enough investigation. I'm going to trust Mark."
Now he's really happy, too.
What you do is like what I do. As a TV host who's sold products on networks like QVC, people are always telling me they have products they're sure will sell if they can just get through the front door to make someone look at what they have.
Those people trying to get their products on TV all ask me the same thing, "What would it take to get my product or company on QVC? Can I just talk to you about it?" I'm always happy to talk to people and share information, but there are limits.
I say, "Here's what you can do on your own… Then, if you want help to take it further, call me and we can talk about doing business." Like you, I help people as a coach or consultant. My information is valuable, and helping people takes time.
There are so many people in my industry with products, but most of them don't know how to make it happen. They make a ton of mistakes. A lot of people go bankrupt trying to produce products, not realizing what they should or shouldn't do.
Getting published isn't any different.  
You need someone who's going to be honest and help you avoid making mistakes. In TV terms, you need someone who's going to say things like, "You have a great product but I'm sorry. We need to find another presenter because you have the personality of a doorknob."
Everything has to be thought through, and there are lots of things people who don't know the industry can't see. For example, one of the hardest things to sell on TV is a fragrance. It's television, not smell-a-vision. So, you need a celebrity or story to sell the product.
I have a friend who's been trying to get a literary agent for more than four years. I'm trying to convince him to schedule a call with you. We went to a big conference together a while back where there were tons of writers trying to get published.
I thought, "There's got to be a better way, you know? What makes one book any better or stand out more than another?" After you wrote my query letter, it only took me six weeks and three days to get an agent. I can't imagine doing it the other way.
After I got my agent, I had dinner with my friend who's still trying to get representation. Half the conversation was about books. He said, "The money I've spent on seminars, this, and that, and I'm no closer to being published today than when I started."
I hope he contacts you.
My old query was pathetic. Like TV, you only have a small amount of time to get the most important things across. You also have to talk about things in the right sequence. I know how to do that on TV, but I didn't know how to do it with agents.
That's what you bring to the table.
It's also great how easy you are to talk to and to relate to. You're genuine and you're able to talk with everyone from real brainiacs to authors of children's books. You hone in on the nuts and bolts of getting published, no matter what the topic is.
We all need help, someone to give us a hand to get where we want to go. No one is a know-it-all or really good at everything. That's why I decided to reach out to you and do it the right way. I was willing to accept the truth, good or bad.
It's nice that you tell people, "Listen, I don't work with every author who asks me to be their client. I'm not going to take your money if it feels like ALL I would be doing is taking your money. I have to believe we might be able to get an agent."
Concentrating on sending out queries can take the wind out of your sails, because it gets in the way of writing, but you showed me all the shortcuts. And the agent spreadsheet you sent me was golden. You should be very, very proud of that.
It's priceless.
I really enjoyed working with you, Mark, and visiting with you. I'm excited, and I'm already sending you referrals.
Thank you!
Author of the picture book
Who Cut The Cheese?
(not yet published)
* * *
Do You Want to Be Like Toni Brattin Who Provided this Review About Mark Malatesta?
Do you want to be like Toni and get represented by a successful literary agent like Terrie Wolf? Click here to get instant access to the Free Resources on our websites for authors and click here to find out how you can Schedule an Introductory Coaching Call. Mark Malatesta is founder of The Bestselling Author and Literary Agent Undercover, helping authors of all genres (fiction, nonfiction, and children's books) get top literary agents, publishers, and book deals. The above review of Mark Malatesta, Author Coach was provided by author Toni Brattin.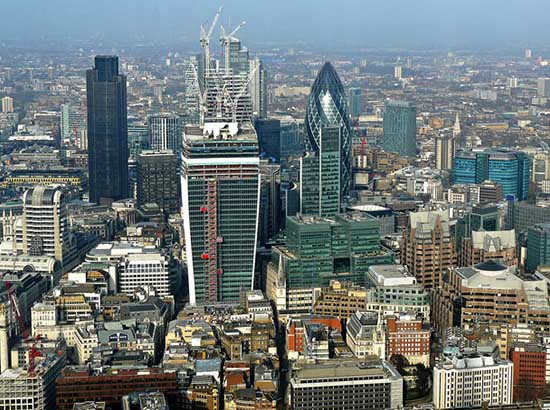 GET A LITERARY AGENT
Get free access to the Directory of Literary Agents with detailed agent listings to get a traditional publisher
Your Information will never be shared with any third party.