Robert Smith, author of Essentials of Psychiatry in Primary Care and Patient-Centered Interviewing (McGraw-Hill) as well as Has Medicine Lost Its Mind? (not yet published), provided this review of former literary agent Mark Malatesta. Robert worked with Mark to improve his manuscript, pitch materials, and platform resulting in offers for representation from three top literary agents. Scroll below to learn more. Click here to see all Mark Malatesta reviews. And click here to learn more about Literary Agent Undercover and The Bestselling Author after you read the review about Mark Malatesta below by Robert.
Mark Malatesta Review by Robert Smith

I received three offers from top literary agents. The agent I signed with said my book proposal was the best she's ever seen. Initially, I'd started feeling down after receiving requests for more material following by silence. Then I started getting serious interest and experiencing the anxiety that comes with talking to multiple agents.
It's exciting but difficult having those conversations. The initial anxiety is A, you won't get anybody, and B, if you do, you're not worth it. Imposter syndrome. I had to do personal processing along the way. As you told me, Mark, agents have different expectations and requirements. One agent wanted me to write an article in The Atlantic and have 50,000 people on Twitter. That was a downer. Another agent said, "You're not good enough."
But other agents made offers.
My book was originally a critique of our nation's mental health problem and failure, with an explanation regarding how we got here. You told me, politely, that was depressing and would only appeal to a small audience, and you encouraged me to add things that individuals, organizations, companies, and legislators could do to fix the problem. That made the book more actionable and uplifting.

I'd toyed with that idea before, but never been able to figure out how to make it work. Now I have an entire section in the book about that, and I'm glad, since some of the agents wanted reassurance that the book had hope and practical ways readers might help themselves and others they care about. It's a nice approach that alleviates and balances the science part of the book that can be heavy for readers.
You also showed me how to improve my platform.
Dozens of well-known people including leading scientists and bestselling authors replied when I wrote to them. I thought nobody would respond. One of the big names I contacted set up a Zoom call with me to follow up and he hooked me up with more important people. The work I did is now building on itself. I laugh about it now, as I can remember sending things out things thinking, "God, this is going to be a dead end."
But I decided if I was going to pay the kind of money you charge, I was damn well going to follow your recommendations. I mean, there's no sense sitting there dinking around for three months doing nothing. The reason I got to you in the first place was that, after I'd gotten the first draft of my book proposal and gotten my website online, I needed to find an agent. I was on my own and didn't have a clue.
So, I started looking through the thousand-page agent books and making lists of potential agents interested in science and so on. It was overwhelming. That's when I remembered having seen your material and I decided, "There's no way on God's green earth I'm going to keep wading through this morass alone." Working with you was expensive but worth the money, no question.
During our first call together, you sounded like a solid and successful citizen who knew what he was doing. You were also honest and didn't overpromise. In other words, you didn't sound like a con man, I trusted you, and I took the leap.
It worked out nicely.
The work was hard but the suggestions and tools you share with your clients—like the agent spreadsheet you prepared for me—are gangbusters. Your master agent directory must have taken you an eternity to put together. The way you rank the agents based on their success for your clients saves a lot of time and makes everything systematic. I like that. If I had done this on my own, I don't think I'd have even sent 20 queries out by now. The difference in the two approaches is night and day.
If anybody ever asks me, "What's the best way to get an agent and get published?" and so on, I'm going to tell them to get ahold of you. It's the best money I've spent. Even if I hadn't gotten an agent, I would recommend you. The process of trying to get an agent is so formidable, authors need help, and I've enjoyed working with you.
Thanks again, very much.
Robert Smith
Author of Essentials of Psychiatry in Primary Care and Patient-Centered Interviewing (McGraw-Hill) as well as Has Medicine Lost Its Mind? (not yet published)
* * *
Do You Want to Be Like Robert Smith Who Provided this Review About Mark Malatesta?
Do you want to be like Robert and get represented by a top literary agent? Click here to get instant access to the Free Resources on our websites for authors and click here to find out how you can Schedule an Introductory Coaching Call. Mark Malatesta is founder of The Bestselling Author and Literary Agent Undercover, helping authors of all genres (fiction, nonfiction, and children's books) get top literary agents, publishers, and book deals. The above review of Mark Malatesta, Author Coach was provided by author Robert Smith.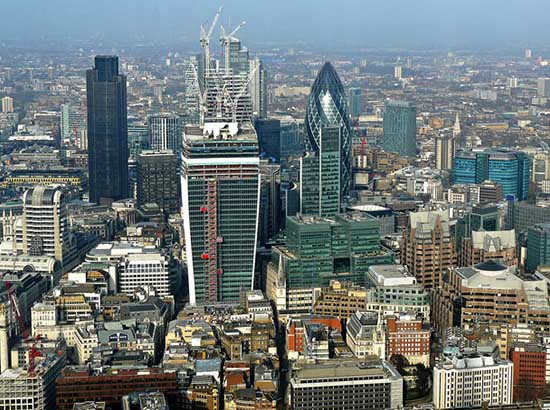 GET A LITERARY AGENT
Get free access to the Directory of Literary Agents with detailed agent listings to get a traditional publisher
Your Information will never be shared with any third party.