Virginia Tell, author of the novel Borne from the Cutoff (not yet published), provided this review of former literary agent Mark Malatesta. Virginia worked with Mark to improve her query letter, synopsis, and manuscript, which resulted in five offers for literary agency representation. Virginia is a Faulkner-Wisdom Competition Finalist for Life On Hold, Short-List Finalist for George and Borne from the Cutoff, and Semi-finalist for Dinner at Houmas House. Scroll below to learn more. Click here to see all Mark Malatesta reviews. And click here to learn more about Literary Agent Undercover and The Bestselling Author after you read the review about Mark Malatesta below by Virginia Tell.
Mark Malatesta Review by Virginia Tell

"Everything is roses here… and champagne. There were two bottles involved on the first day alone. I'm not a big drinker but different people kept coming over and I had to celebrate with them!
Five agents asked to represent me. One of the queries that I submitted via email got a positive response just 13 minutes after I hit the send button. And, this will blow your mind. I still had positive requests tricking in months after I signed with an agent. I went with Victoria Sanders of Victoria Sanders & Associates and I couldn't have dreamed of a better fit. 
Victoria's agency represents the Zora Neale Hurston Trust, the internationally and New York Times bestselling thriller writer, Karin Slaughter, who has been translated into more than two dozen languages, the currently long-running New York Times bestselling author Denene Millner, Pulitzer Prize winning journalist/author Nick Chiles, the American Book Award winning journalist/author Jeff Chang, and more.
My old query wasn't working. I sent out hundreds over the course of several years. I'm reminded of the Stephen King quote about him papering a wall of his house with rejection letters. That was me, except my apartment had been papered two or three times over. I was very disappointed given the fact I'd worked so hard on the query, read hundreds of examples online, and my freelance editor helped me.
It was frustrating because the literary agents who posted queries they liked couldn't even agree on what was best and why. When I came upon your website, it jolted me. You said something to the effect of, 'Whatever you're doing, it's all wrong.' I pretty much had proof of that because I'd followed everyone else's instructions and they weren't working. The query you helped me create started off with a wow and it was a lot more interesting.
I trusted you right away and I knew that once I hired you I was going to do exactly everything you wanted me to do, to the best of my ability. There was a certain immeasurable degree of confidence that you brought to the table. It's really contagious and allowed me to just sit back and trust the process, trust the process, and trust the process. And then there's the fact that you showed me how to get bestselling authors to say they'd blurb my book.
I mean, who in the world gets Michael Cunningham to agree to read a manuscript for a possible testimonial? It's crazy!! I remember thinking you've got to be joking. Yes, I had confidence that you'd help me create a great query, but the suggestion that I'd get bestselling authors saying they'd consider reading my manuscript was unbelievable. You also told me exactly what to say every time I got a question or request from an agent so I didn't have to worry.
It wasn't just me saying, 'Thanks, here's the manuscript.' You showed me how to respond to agents in a way that kept them excited. After I got my first offer for representation, you also showed me how to use that offer as leverage with the other agents who were reading my manuscript. You explained the importance and benefits of getting multiple agents interested so I could choose the best one for my book and me, and that really stuck in my mind. I took your advice, and was rewarded with the unbelievable option to choose the absolute best.
Your advice about having options was a critical factor because I had the opportunity to speak with several agents before I made a decision. One agent said that she thought she could sell the manuscript right away. A second agent thought she could sell it but wanted me to make minor changes. A third agent offered to represent me after he'd already rejected me. He'd only read a few chapters and couldn't keep his notes straight.
The fourth agent I talked with was Victoria. She showed the greatest degree of dedication to the manuscript. In fact, she paid an editor money out of her own pocket to help me improve the manuscript! I'd already hired a freelance editor for line editing so my manuscript was pretty perfect as far as that was concerned. The editing Victoria wanted me to do was to deepen a couple of plot areas.
When I got on the phone to speak with Victoria and her team for the first time, I was prepared to modify my communication style to get along with the Yankees. I'm from the Deep South and we talk too much. The stereotypical New Yorker isn't as laid back—they're a little faster paced. But Victoria and her team they were very easy to talk to. I said this is the agent for me.
Mark, I can't understate the confidence you exude and you're really an upbeat person. I need people like that to work with, so I really like the enthusiasm you bring to the table. Your ethics and professionalism were also important to me. There were a couple of times when I had questions about the right thing to do.
The most important time was when I told you that the book you were helping me with had already been represented by an agent before and submitted to a few publishers. You showed me how that could have been catastrophic if I didn't tell my new agent, and you told me exactly how to break the news to her. And, instead of dropping me, she told me that it made her trust me.
Mark, when I came to you I was desperate. If I hadn't worked with you, I'd still be stuck in that same old place, doubting my abilities and the future of my writing career. It was such a deep sense of desperation that, in my current manuscript, I used those feelings of hopelessness in one of the characters. The feelings were so palpable, but that wasn't what I wanted to feel or where I wanted to be.
I knew I could write and I knew there was a reason why I wasn't getting my work sold. So I did the only thing I could, and placed my future in your hands, knowing you would keep me safe – I knew you understood the industry, and though I knew it was natural and prudent to have a certain amount of skepticism when hiring a professional, one factor that overrode my skepticism was the fact that you sounded different.
The rest of it was how comfortable I felt with you on the phone. So thank you, you're a godsend truly. I know people use that word a little too easily but you saved my writing career. It's amazing how quickly everything has progressed these last months since working with you. You've made a huge difference in my career, and my life.
Thank you!!!"
Virginia Tell
Faulkner-Wisdom Competition Finalist for Life On Hold, Short-List Finalist for George and Borne from the Cutoff, Semi-finalist for Dinner at Houmas House
* * *
Do You Want to Be Like Virginia Who Provided this Review About Mark Malatesta?
Do you want to get multiple offers for representation like Virginia? Click here to get instant access to the Free Resources on our websites for authors and click here to find out how you can Schedule an Introductory Coaching Call. Mark Malatesta is founder of The Bestselling Author and Literary Agent Undercover, helping authors of all genres (fiction, nonfiction, and children's books) get top literary agents, publishers, and book deals. The above review of Author Coach Mark Malatesta was provided by author Virginia Tell.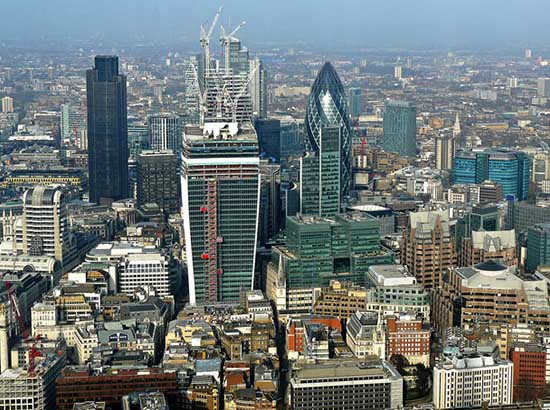 GET A LITERARY AGENT
Get free access to the Directory of Literary Agents with detailed agent listings to get a traditional publisher
Your Information will never be shared with any third party.