Wendy Fowler Nunes, author of the novel Tea with Eleanor (not yet published), provided this review of former literary agent Mark Malatesta. Wendy worked with Mark to improve her novel, query letter, and synopsis to get the attention of top literary agents and then signed with an agent. Scroll below to learn more. Click here to see all Mark Malatesta reviews. And click here to learn more about Literary Agent Undercover and The Bestselling Author after you read the review about Mark Malatesta below by Wendy.
Mark Malatesta Review by Wendy Fowler Nunes

"After months of sending out submissions, there in my email inbox, buried among all the other stuff that comes in every day, I saw an email from an agent who wanted to represent me. I was very excited! I had just been saying to my husband, Fred, that although I was getting a lot of requests for my manuscript, I wasn't getting any offers for representation. Then I got a bite! As you know, I've run a vineyard and winery for many years. I can tell you that finding an agent is nothing like selling a grape crop! But, with your guidance, I was finally successful.
My original query presented my project, but that's all it did. Mark, you helped me improve it, especially showing me how to present myself better. I have business experience, but I had never published anything, so I didn't think there was much to say about myself that would be all that interesting. You also explained how I could contact well-known authors I like and admire. I was surprised to get three nice responses from authors who said they would read my manuscript when I found a publisher. That also made my query letter stronger.
You also helped me adjust the opening of my book, something I'd struggled with. After talking to you, I pulled out a scene from the middle of the story, where the protagonist must make an important decision or chance not getting what she wants. That raised the stakes, defined the risk in the story, and created a better hook for the reader. The agent information you sent me helped quite a bit too, once I figured out how to use it. It dramatically shortened my research time.
Before I found you, Mark, I used Agent Query to research agents and send out queries. I would look up every agent, go to their website to get a sense of who they were, what they were doing and what they were requesting. When I got the agent spreadsheet you customized for me, it only listed the agents who were interested in my type of book, and they were sorted by agent quality. I was surprised there were so many of them, and that all the information I needed about each agent was there. With Agent Query, I probably spent half an hour researching each agent, so your spreadsheet saved me a lot of time.
I felt more focused after I started working with you, and confident that I was putting my effort in the right direction. Searching for an agent is a big undertaking, and it can get discouraging if you don't have the right support. Working with you, I finally had somebody who knew the industry, knew what my goals were, and cared about my success. Someone who would answer my questions and make sure I wasn't doing something that was going to hurt me. You were always informative, positive, and easy to talk to.
I was fairly disheartened after sending all those queries on my own and realizing the process was harder than I thought it would be. You helped assure me that my project was in good shape, and that I had everything in a format that wasn't going to embarrass me when I sent it out. There were long periods of time between the responses I got, and it did get hard to stay positive. Then, it was interesting how I would get two or three positive responses in one day. My friends got tired of hearing about it, but you were always happy about my successes, asking me to send them to you.
It was definitely worth the money to work with you. I put a lot into writing my novel, and I wanted reassurance that I wasn't going down the wrong path. That was important to me. When I first found you, and looked through your website, there was helpful information about publishing, and good testimonials. I have to say, there were some elements that made me wonder if you might be more sales and less substance, but, once I got used to your style and who you are, I believed that you could help me. And once I started working with you, I found you always did exactly what you said you were going to do.
I was surprised to get such a long list of questions from you before we spoke the first time during my Introductory Coaching Call. I thought, 'Oh, boy, more work to do.' But, what I realized when we talked, was that those questions were what I needed. They were designed to reveal information to help me improve and polish my query letter. So, even though it was a long list and it took some effort to answer them, they were helpful in the end. They also allowed you, when you revised my query, to use a lot of my information, ideas, and language. That was pretty clever of you.
Finding the right agent takes perseverance, but, thanks to you, it was a good experience. I'm happy about it. If an author values the time they have invested in their project, I recommend they take advantage of someone like you evaluate it. You tell authors the truth about the quality of their work and their chances of getting published, and you don't invite people to do more with you if they're not ready or likely to find an agent. I feel fortunate to have found you and I've been recommending you to other writers. Thank you!"
Author of Tea with Eleanor
(not yet published)

* * *
Do You Want to Be Like Wendy Who Provided this Review of Mark Malatesta?
Do you want to be like Wendy and get represented by a literary agent? Click here to get instant access to the Free Resources on our websites for authors and click here to find out how you can Schedule an Introductory Coaching Call. Mark Malatesta is founder of The Bestselling Author and Literary Agent Undercover, helping authors of all genres (fiction, nonfiction, and children's books) get top literary agents, publishers, and book deals. The above review of Mark Malatesta was provided by author Wendy Fowler Nunes, author of the novel Tea with Eleanor.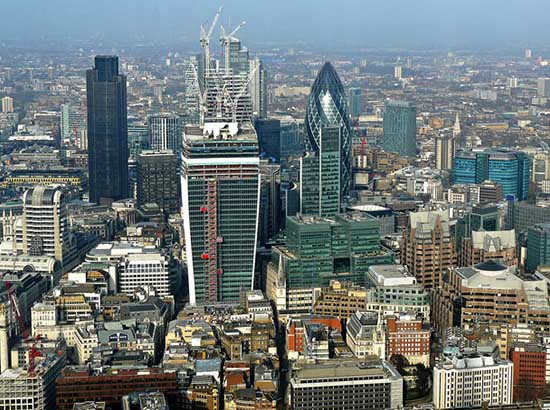 GET A LITERARY AGENT
Get free access to the Directory of Literary Agents with detailed agent listings to get a traditional publisher
Your Information will never be shared with any third party.