Claude Brickell, author of the upcoming novels, tentatively titled Blood Quest and Assassin's Trail, provided this review of former literary agent Mark Malatesta. Claude worked with Mark to improve his query letter, synopsis, and sample pages, which resulted in literary agency representation with literary agent Al Longden. Scroll below to learn more. Click here to see all Mark Malatesta reviews. And click here to learn more about Literary Agent Undercover and The Bestselling Author after you read the review about Mark Malatesta below by Claude Brickell.
Mark Malatesta Review by Claude Brickell

"I promised myself I'd never write another book unless I got an agent. I've never watched so much TV in my life! The other night, however, after you helped me get represented by Al Longden, I had a spark for what might be my next novel!!!
I sent out queries to literary agents before and hardly any of them replied. None of them were interested. I kept rewriting my query, but I spent the whole time talking about my book. That's because I spent 20 years in the movie industry and there you learn not to talk too much about yourself. 99 out of 100 people trying to into the movie industry boast about how great they are. It's disgusting. Everybody knows they're flakes, and they never make it. That's ingrained in me so my early queries never mentioned anything I'd done, except that I worked in the movie industry.
You included a lot of information about me in my query letter that made me very uncomfortable. But then I realized that it might have a positive purpose for someone who didn't know me or know about me. I hadn't submitted my writing to contests or anything like that, so I was so glad you found other ways to talk about me rather than the standard stuff that every other author writes about. I thought, okay, I'd try it. I started sending that query letter out and I started getting responses. Suddenly agents were impressed and taking time with me. 
My new query letter helped me get ten requests from agents for sample chapters or the complete manuscript. And you helped me figure out what to do when agents pissed me off. One woman told me that the opening of the book didn't excite her. I wrote a new opening and she said she wasn't interested—and then she told me that I should write nonfiction instead. It was so insulting! Another agent rejected my book because I misspelled one word in the first 30 pages and he didn't like my comma usage. What about the story?!
Another problem you helped me with was that my book didn't fit into a clear genre. As soon as I talked to you, it was clear you knew your stuff and you knew what to do with my book. That was very important. There are lots of people out there saying they can help you do this and they can help you do that, but you offer the whole package to help an author get a literary agent. You're also very approachable and very likable, and your websites are very professional. Those are some other reasons I went with you.
Right before I decided to work with you, I was debating whether I should use the money for something else. My sister encouraged me to go with you instead since getting published is the most important thing in my life right now. It was an investment to work with you, but the amount of money I paid is nothing if you think about getting published and getting advances from publishers. I had also already devoted 3 years of my life to getting published. Hundreds and hundreds of hours writing, editing, and sending out query letters.
If your writing is important to you, you have to invest in yourself. I used to be an ice hockey skater and I had to buy all my own equipment. That stuff is very expensive, but I knew that I had to pay to play. Years later, I spent a ton of money on a promo film, a feature to get my career going better in the movie industry. For everything that you want in life, you have to make some type of investment to achieve it. When you spend money on something that you know will benefit you in achieving your goal the cost is irrelevant. Within reason, of course.
Before my first conversation with you, Mark, I had already made up my mind that I was going to go with you and work with you longer-term to try to get an agent. The introductory coaching call was just the last hurdle to cross! As I said before, it's hard to promote yourself as an author. You can't go out there and say 'I'm terrific and you ought to sign me because I'm a great writer.' You helped me present myself and word everything in my query in the best way. It wasn't self-aggrandizing and it didn't come across as negative.
I couldn't have gotten to where I am now without working with you, Mark. You were always there for me and you were always encouraging. I needed that because, as you know, there were a couple of times when I got really frustrated. My comment to other writers reading this is that if you want to be a successful writer you have to know how to get noticed—and you need somebody like Mark who knows what you don't know. It is an investment, but it's nothing compared to reaching your goal."
Claude Brickell
Author of the upcoming novels
Blood Quest and Assassin's Trail
http://claudebrickellquoideneuf.blogspot.com/
* * *
Do You Want to Be Like Claude Who Provided this Review About Mark Malatesta?
Do you want to be represented by a literary agent like Al Longden? Click here to get instant access to the Free Resources on our websites for authors and click here to find out how you can Schedule an Introductory Coaching Call. Mark Malatesta is founder of The Bestselling Author and Literary Agent Undercover, helping authors of all genres (fiction, nonfiction, and children's books) get top literary agents, publishers, and book deals. The above review of Mark Malatesta, Author Coach was provided by novelist Claude Brickell.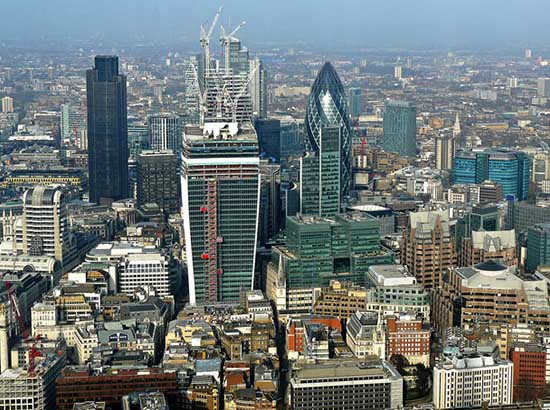 GET A LITERARY AGENT
Get free access to the Directory of Literary Agents with detailed agent listings to get a traditional publisher
Your Information will never be shared with any third party.