Doug Bean, author of the upcoming novel Code Name: Goliath provided this review of former literary agent Mark Malatesta. Doug worked with Mark to develop his book and improve his pitch materials (query letter and synopsis), resulting in representation by Nikki Terpilowski with Holloway Literary. Scroll below to learn more. Click here to see all Mark Malatesta reviews. And click here to learn more about Literary Agent Undercover and The Bestselling Author after you read the review about Mark Malatesta below by Doug.
Mark Malatesta Review by Doug Bean

"Mark, I have an agent!
Nikki Terpilowski with Holloway Literary emailed me an offer letter and I sat there in dumbfounded silence. Then I started jumping up and down and screaming. After that, I printed the letter out and took it to my wife, who also started jumping up and down and screaming. Then we went to dinner and celebrated with friends and family. They were super excited as well, since they were vested in the process and knew that getting an agent was the end of a very long, hard journey.
Before I found you, Mark, I was flailing around trying to figure out how to go about finding an agent, reading a bunch of blogs and websites about how to write a query letter. It was overwhelming. I found a few things about query letters online, but I couldn't find any information about how literary agents really work. What are they really looking for? How do they want to receive a query letter? How many should I send out? Where would I find the names? I had no idea. You were the first coach I found and I was super excited because you took me through the whole process.
It's tough for an author. You have no idea what should be in a query letter. The original draft ends up being bloated and imprecise with all kinds of information that's not necessary. You helped me create a query that was a lean, mean, laser beam… hitting all the right points. You were able to cram a whole bunch of valuable information in there that agents wanted to see. Everything from what the book was about, to marketability, my background, and the story behind the story. All those things in a one-page letter. I don't know how you do it. What you offer is a one stop shop, with everything authors need, A-to-Z, to get a literary agent, publisher, and book deal.
You also helped me secure testimonials from well-known authors to help me get the attention of agents. I was skeptical about that, but then it happened! It's amazing how nice some authors are. Whenever I got a reply, it was a boost. I'd go upstairs and tell my wife every time an author wrote back. I had so many responses, I couldn't fit them all in my query letter. What's funny is I even struck up a relationship with a few of them via email, chatting back and forth. Some of them have kind of become friends. On top of that, the spreadsheet of literary agents you created for me was a fantastic resource, a real timesaver. You can use the big book or online agent directories, but everything there is always outdated and the links are broken. Your information is fresh.
I must say, though, that my favorite part of coaching with you wasn't all that. It was you. Querying agents is hard but you're friendly, upbeat, candid, and extremely helpful. I liked having a knowledgeable coach say, 'This is correct, this isn't, this is what happens in the industry, and this doesn't.' You kept me encouraged and made sure I knew that the querying process was normal agony. I knew you were there to see me to success, and you didn't give up on me. I did have reservations about signing up to work with you since there was a price tag, and I was concerned about what I was going to get. Up front, it was difficult to assess the value, because I'd never been through the process before.
The introductory call helped with those reservations, because it allowed me to meet you as a person. Seeing that you have a legitimately well-run website with lots of information that is kept up well also helped. And the testimonials on your website, from other authors who've worked with you, was a huge deal. They made me feel like there are other authors out there making this work. They really did get agents, and their books really did get published. As a buyer making a buying decision, those testimonials were front and center for me. Even after I signed up, I was still worried. But I was quickly put at ease once I started to dive into the process and everything I hoped would happen started happening.
The way I saw it (this is how I talked to my wife about it) was that signing up to work with you is an investment in yourself and your book. You've spent all this time pouring your blood, sweat, and tears into your book. It represents part of your soul and your art. Your fervent desire is to get other people to enjoy it. You don't want to put all that work into something and then trip up on the very final step – finding an agent and publisher. You have this precious diamond that you've created, and you have to protect it. So, to protect it and get it out there, you have to make smart decisions about how to do that. There are only so many agents, and you can't query the same agents 500 times.
When you query agents, it has to be your best, best, best possible approach. If you're on your own, thinking you're smart enough to know how publishing works, that's not a wise choice. No one knows how publishing works intuitively. They have to find someone who knows what they're doing, based on experience. And, based on my research, no one has helped more authors get agents than Mark. So, who can speak more authoritatively than him about it? As an experienced businessman who was a CEO for 15 years, I understand business and more than got my value out of this from a money standpoint. It was a smart economic decision, but the experience of working with Mark was enjoyable, too.
I'm not sure how much more you can ask for if you get something that's really valuable, something you desperately need, and the process is enjoyable. How can you do better than that? If I hadn't engaged Mark, I'm positive that I would have continued flailing around and burned bridges with all the top tier agents. And, there's a good chance that, after that, I would have given up and maybe just trashed the manuscript. When you start to pull back the covers on the publishing industry, it's not all glamour, gumdrops, and Tinkerbell fairies. But, if you're passionate about getting your work out there, Mark can help you do the best job pitching your book to agents and publishers.
Thank you, Mark, for sticking with me and staying positive. I'm pretty darn excited and you were a huge part in getting me here. It must be nice knowing that what you do for a living makes such a lasting, positive impact on people's lives."
Doug Bean
Author of the upcoming novel
Code Name: Goliath
* * *
Do You Want to Be Like Doug Bean Who Provided this Review About Mark Malatesta?
Do you want to be like Doug and get represented by a successful literary agent like Nikki Terpilowski with Holloway Literary? Click here to get instant access to the Free Resources on our websites for authors and click here to find out how you can Schedule an Introductory Coaching Call. Mark Malatesta is founder of The Bestselling Author and Literary Agent Undercover, helping authors of all genres (fiction, nonfiction, and children's books) get top literary agents, publishers, and book deals. The above review of Mark Malatesta, Author Coach was provided by author Doug Bean.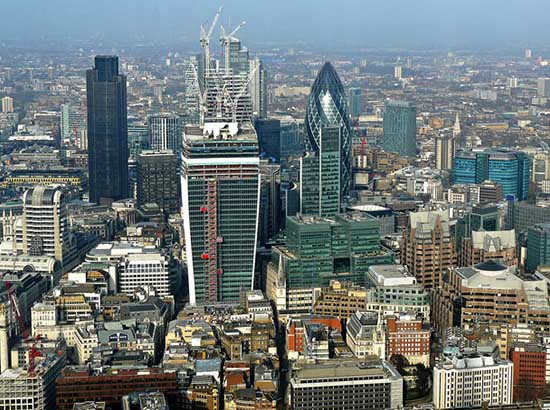 GET A LITERARY AGENT
Get free access to the Directory of Literary Agents with detailed agent listings to get a traditional publisher
Your Information will never be shared with any third party.