Elaine Holt M.D., author of the narrative nonfiction title The Doctor Next Door provided this review of former literary agent Mark Malatesta. Elaine worked with Mark to improve her query letter, book proposal, and manuscript, which resulted in interest from multiple literary agents and literary agency representation. Scroll below to learn more. Click here to see all Mark Malatesta reviews. And click here to learn more about Literary Agent Undercover and The Bestselling Author after you read the review about Mark Malatesta below by Elaine Holt M.D.
Mark Malatesta Review by Elaine Holt M.D.

"I really didn't expect to be here—I just got half a dozen agents requests for my book and signed with an agent. I tried a year earlier on my own but everyone I contacted ultimately declined representation. Agents gave as a reason the need for a more convincing book proposal and a larger platform.
Although I didn't get an agent right away, I was pleased that I got such courteous and informative responses. They confirmed that the publishing industry wasn't one that I fully understood. I didn't really know what a platform was and I didn't understand how to write a polished book proposal, even though I had read books about how to write them.
I knew if I were ever going to try to get an agent again, I would have to reflect (at the very least) on those two deficits that agents felt were a problem, and then perfect everything. That's when I began looking for someone to speak with about it. There's only so much information available in bookstores or on the Internet that will help you understand the publishing industry.
Without any guidance on what a book proposal was supposed to be, I was spinning my wheels. Mark gave me a successful sample book proposal for one of his other coaching clients, which I was able to model. He also shared insights about what agents are looking for. That helped me channel my energies and efforts much more productively and put forth a better product.
Mark also shared a very good piece of advice that helped me improve my promotional platform. Although I couldn't change who I was or increase my notoriety overnight, I was able to get 12 well-known authors and other people of influence to say they would give me a testimonial. I was surprised at the kindness of strangers and their willingness to help.
To be candid, I felt that getting those testimonial commitments was a real long shot. I didn't think anyone was going to respond to a cold letter talking about someone else's unknown published work. But so many folks responded charitably with thoughtful emails and letters, and I even got one phone call response. That was surprising to me and nice.
I don't know if I would have tried to get an agent again if I didn't have Mark. I wouldn't have known what to change, so it would have been an instant replay of what happened to me the first time. Working with Mark I felt supported and had the direction and stamina to put more purposeful effort into the process.
The two words that come to mind when I think about Mark are genuine and helpful. The first time I spoke with Mark I was probably a bit skeptical and I asked a lot of questions. But I didn't get the sense, even remotely, that Mark was disingenuous. It didn't seem that he had any motive other than to provide guidance from his many years of expertise.
I'm not the type of person who has been burned much professionally or personally. I'm a very good judge of character and I'm not overtly trusting. Maybe that's why I haven't been burned that much. But, when you don't know an industry, you need to take some risk. You need to trust someone and their process or you won't be able to move forward.
The only way you're going to get knowledgeable about what it's like to be a literary agent is to abandon your current career track to become a literary agent and do that for 10 or 15 years and learn the industry. Or you will need to trust someone, and be okay with the fact that you're never going to fully be in control like you might be in another occupation.
My approach to working with Mark was… as long as it doesn't sound wrong or immoral, I'm going to do what the guy says. Who am I to say? Even when Mark told me to contact strangers for testimonials, I never had the sentiment he was crazy or I wasn't going to do it. I told him it was going to make me physically ill, but I did it. I took a leap of faith, and it worked.
Before I found Mark online, I was at a crossroads. I thought about shelving my book and saying that's that. It's not against the law to write a project and keep it at the bottom of a shoe closet. Or, like me, you can decide to be personally coached through a process that you'll never be able to fully understand without getting help from an insider.
Self-instruction is fine but there are many subtleties in the publishing industry. Nothing compares to having someone experienced take a personal interest in you and your work—an individualized approach with a real human. If you're okay with no one reading your work except for the person who finds it posthumously cleaning your house, that's okay.
No harm, no foul.
But, if you think you'll regret not doing everything you could to launch your project, get help. If there's a little nagging voice in your head telling you to give your manuscript a better life, and it will always bother you that you didn't do everything you could to make it happen, reach out to Mark and see if he's a good fit."
Elaine Holt, M.D.
Author of The Doctor Next Door
* * *
Do You Want to Be Like Elaine Who Provided this Review About Mark Malatesta?
Do you want to get interest from multiple literary agents and literary agency representation like Elaine? Click here to get instant access to the Free Resources on our websites for authors and click here to find out how you can Schedule an Introductory Coaching Call. Mark Malatesta is founder of The Bestselling Author and Literary Agent Undercover, helping authors of all genres (fiction, nonfiction, and children's books) get top literary agents, publishers, and book deals. The above review of Mark Malatesta, Author Coach was provided by author Elaine Holt, M.D.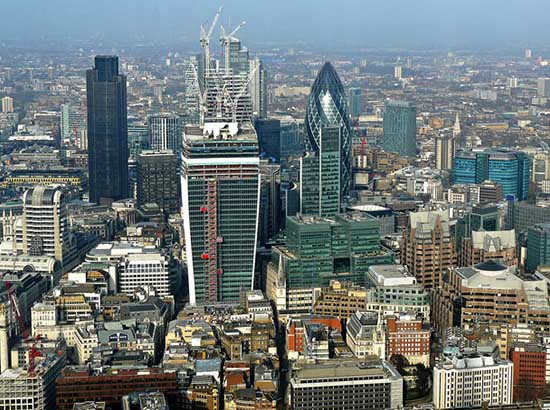 GET A LITERARY AGENT
Get free access to the Directory of Literary Agents with detailed agent listings to get a traditional publisher
Your Information will never be shared with any third party.