Harold Thomas, author of Governing Ourselves and the upcoming A Bit Political provided this review of former literary agent Mark Malatesta. Harold worked with Mark to improve his query letter, book proposal, and manuscript, which resulted in literary agency representation with The Steve Laube Agency. Scroll below to learn more. Click here to see all Mark Malatesta reviews. And click here to learn more about Literary Agent Undercover and The Bestselling Author after you read the review about Mark Malatesta below by Harold Thomas.
Mark Malatesta Review by Harold Thomas

"Good news!!! I just signed a contract with The Steve Laube Agency. I feel like a schoolgirl. I'd gotten hundreds of rejections prior to getting the news, so when I opened the email I was expecting another rejection. I was shocked that it wasn't.
When Mark kept saying he helps authors get a 'top literary agent,' I thought he was using a bit of promotional fluff. I always knew to some extent that he was the real deal, but now I'm really impressed. With Mark's help I got several agents seriously interested, and I had the opportunity to speak with multiple agents about my book.
I've had a lifelong dream of wanting to be a published author. After many years of thinking about it, I wrote and self-published my first book. That's when I crashed into the hard realities of the publishing business. I realized I was going to have to do all the sales and marketing myself since bookstores won't buy books from individuals—just wholesalers and distributors.
It was at that point when I saw the advertising for a writers' conference in Michigan. Mark was the headliner, scheduled to give a talk about how to get a top literary agent, publisher, and book deal. I thought that was the way I should go. I was very impressed with Mark and his wife, Ingrid, at the event. The rest is, as they say, history.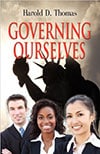 The whole process of getting a literary agent intimidated me and Mark took away that intimidation. He also helped me come up with an entirely new book concept and develop it. I already had one finished book when we started working together, but that book was more philosophical and didn't have the same commercial appeal as the new one.
My first book simply provided a vision of what a free society, as our founding fathers envisioned it, would look like—it only gave people a vision of where we should be. My new book is focused more on the reader. It taps into their passion and frustration regarding the political issues that are important to them, and shows them how they can create the change they desire.
Since I've refocused what I do, I've also created a new website and begun getting paid to travel and speak at political and mainstream events, and consult politicians. I'm making new friends in the process as well. And I've learned a whole lot about building a brand and how to more effectively get exposure and build a following. It's been a very good experience.
The whole process of trying to get a literary agent reminds me of the old shtick about the prospect making his way through the desert, thirsty, practically drying up but continuing to follow the mirages. That is how it felt trying to get a literary agent. I would keep getting just enough mildly encouraging information to keep me going. Then I finally reached water.
It was an emotionally trying period and I was starting to wonder whether I'd get anything out of it or not. Going through that helped sensitize me to the pain and frustration that authors have trying to get themselves noticed. The saving grace though was that although the process was sometimes challenging, I always felt if I continued the effort I would eventually succeed.
Part of that faith came from the fact that Mark is thorough, professional, and very easy to talk to. He also shows great sensitivity and compassion. Obviously, Mark knows how to reach literary agents as well because he used to be one. Without the link that Mark provides between authors and agents, many authors would never get an agent.
I was little leery at first because many authors fall for various scams. You know, like the vanity publishers where you pay a lot but they don't sell books. Or unethical agents who charge you a reading fee and that kind of thing. But Mark helps expose authors to many different scams on his websites and during his talks. That was a point in his favor with me.
Working with Mark was a huge investment and a difficult decision. But I knew this was the one chance I'd have to achieve my dream. I didn't see any other way that had the same promise. What sealed the deal for me was meeting Mark and his wife. I was absolutely convinced that they were authentic. If I'd had had the slightest doubt about that, I wouldn't have invested.
Mark says exactly what he means and, although he's nice about it, he also tells authors the truth. Mark is thoroughly competent at what he does and he continues to prove it again and again. I continue to be amazed."
Harold Thomas
Author of A Bit Political
and Governing Ourselves
* * *
Do You Want to Be Like Harold Who Provided this Review About Mark Malatesta?
Do you want to be represented by a top literary agency like The Steve Laube Agency? Click here to get instant access to the Free Resources on our websites for authors and click here to find out how you can Schedule an Introductory Coaching Call. Mark Malatesta is founder of The Bestselling Author and Literary Agent Undercover, helping authors of all genres (fiction, nonfiction, and children's books) get top literary agents, publishers, and book deals. The above review of Mark Malatesta, Author Coach was provided by author Harold Thomas.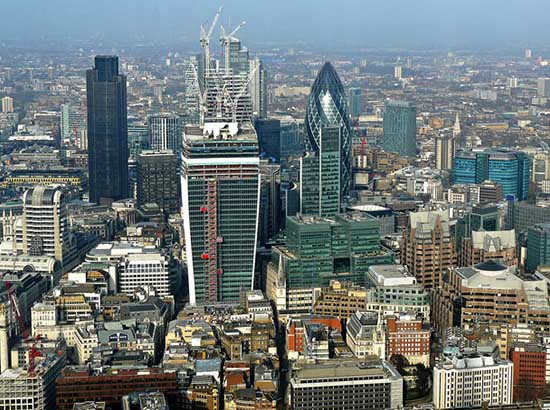 GET A LITERARY AGENT
Get free access to the Directory of Literary Agents with detailed agent listings to get a traditional publisher
Your Information will never be shared with any third party.