Ken Bush, author of several novels including The Phantasm and Werewolves Rising provided this review of former literary agent Mark Malatesta. Ken worked with Mark to improve his pitch materials (query letter and synopsis), resulting in literary agency representation. Scroll below to learn more. Click here to see all Mark Malatesta reviews. And click here to learn more about Literary Agent Undercover and The Bestselling Author after you read the review about Mark Malatesta below by Ken.
Mark Malatesta Review by Ken Bush

"Mark, here we are a year later. Crazy, right? My agent contract has been sent over! I just had a BIG LONG chat with her on the phone and she sounds absolutely fantastic. My novel was still in the hands of other agents who had requested a portion and/or the entire MS, but the agent I signed with and I hit it off very well. She even asked about other books I've written and, when I told her about my other stories, she seemed to like all my ideas.
When I got the contract, I was thrilled. Then there was this big sense of peace that came over me. 'It's finally happening.' I thought to myself, 'Gosh darn it, Mark did it! I couldn't have done it without Mark.' That was exactly what I thought. When I told my wife, she got excited, too. She said, 'I can imagine you selling a million copies. Let's just go crazy! We'll go to dinner! This is awesome!' We dented the credit card a little bit to celebrate.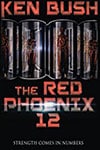 Before we worked together, Mark, I sent out 300 query letters, and received zero responses. Yeah, ZERO. And I'm not some dyslexic guy who does everything backwards. I'm a college graduate. I looked at multiple query letters that successful authors were promoting and I thought, 'Okay, that's how you do it.' But, after sending out hundreds of queries without getting any results, I started thinking, 'No, that's NOT how you do it.'

Mark, you worded my query letter in a way that painted an entirely different portrait. I didn't mention anything about my career, my education, or my biography. My query was just like, 'Okay, this is the title of my book and this is the synopsis. Please call.' It was generic, boring information that agents probably get 50,000 times a day. You did things to my query that gave agents a better sense of what I'm about, and you made it more interesting.

There was a lot of shaping and molding going on from the very beginning of our work together, starting with the author questionnaire you had me fill out before my first coaching call. By simply answering your questions, I started to figure out why I'm writing and why my books are interesting. I had to tell myself, 'Well, these ARE original stories.' That brought a lot of things to the forefront that hadn't really dawned on me. I realized what I could say, and that was profound.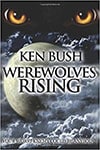 Your suggestion to contact other authors to see if we could get them interested in reading a review copy of my book was also brilliant. I wasn't expecting that and it was very, very interesting. I wouldn't have thought of that in a million years. Emailing someone who's published? Why would they want to talk to me? But, lo and behold, you knew how to approach them, and adding that information to my query muscled everything up. It was very different from my old mud ball technique!

I then went crazy with the agent list you put together for me, sending out lots of queries. It was work, but I got more than a dozen people to request my manuscript. When I sent out query letters the first time, before we met, I used the Hollywood Creative Directory, a big thick bible that they sell for like a hundred bucks. It has information about agents and producers. Then I found your website, which has a killer list of literary agents that's free. And you have a lot of other valuable information about how to get an agent.

I also appreciate you're approach to coaching. You're not just like, 'Okay, this is me, this my website, this is my fee. If things fly, they fly. If they don't, they don't.' You go above and beyond and you have a genuine way of supporting your clients. You're easygoing, personable, and interested in doing a really good job. And you care about your clients' success. I know, because it didn't happen quickly for me, and you didn't give up on me. You kept saying, 'We'll just try this, and then we'll get it.' And that's what happened.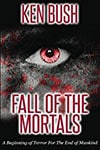 I wasn't expecting a miracle, like, 'I've signed on with Mark, so I'm sure it will be easy and I'll have five agents offering to represent me tomorrow.' I just didn't realize you'd be there for me if things got tough. That impressed me. I thought, 'This guy is solid'. I know you're busy, marketing your business and trying to get new clients. But you were there for me from beginning to end, and then beyond. It wasn't some wham-bam thing. That's the value of the dollar, right there. You really put yourself behind your service, and that's noticeable.
The tipping point that made me decide to work with you was that I'd spent time writing four books, done a monstrous amount of work on Amazon trying to sell them, and sent out a billion queries. Then I remember listening to something on your website that was inspiring. It made me realize I was trying to climb to the top of a mountain, and you could show me how to get there. Amazon is fine, but it's amateur hour. You really have to work with a big publishing company if you want to be a New York Times or USA Today Bestseller.There was another thing you said on your website, like, 'Imagine you're sitting down in a nice restaurant with someone you love, sharing a nice bottle of champagne because you've sold your book. You're not going to do that on Amazon.' I remember thinking, 'Man, that's true. I'm making 99 cents a book. I mean, no one will take me seriously. I'm in this big ocean of self-published authors that are just swimming around bumping their heads together, not going anywhere.' You told me I'd paid my dues, and I was ready.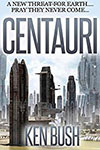 I remember how that made me feel. It reconfirmed that I had a good foundation and that I really was ready. I just needed a professional coach to help get me to the next level. Our introductory call prepared me for what was to come, and that's something that I think all authors should be willing to do. If your writing isn't just a hobby, and you want it to be a professional occupation, you have to be teachable. Every author needs somebody like Mark to answer their questions and prepare them for those little learning bumps they'll have to get over.
There were several times during my introductory call where I got a glimpse of the publishing industry. Mark, you had a way of showing me those things as you told me what I should do. 'This is the way it works… You can't really expect that… People do this and they really hurt themselves… ' That helped me get an idea of the proper mindset I would need to succeed. You put me at ease, totally, and you didn't sound like a salesman. You gave me a lot of information, but it was relaxed and you were interested in what I was trying to do.
I couldn't have done this without you, Mark. Your service has been most helpful. It's clear I needed your help and assistance just to get my foot in the door with literary agents, and now I have an agent. Once again, all because of you!
Thank you!!"
Ken Bush
Author of several novels including
The Phantasm and Werewolves Rising
* * *
Do You Want to Be Like Ken Bush Who Provided this Review About Mark Malatesta?
Do you want to be like Ken and get literary agency representation? Click here to get instant access to the Free Resources on our websites for authors and click here to find out how you can Schedule an Introductory Coaching Call. Mark Malatesta is founder of The Bestselling Author and Literary Agent Undercover, helping authors of all genres (fiction, nonfiction, and children's books) get top literary agents, publishers, and book deals. The above review of Mark Malatesta, Author Coach was provided by author Ken Bush.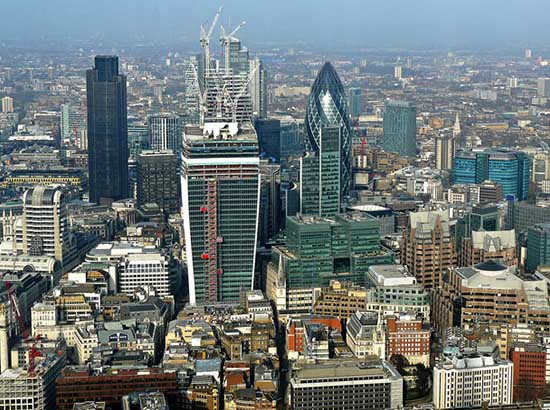 GET A LITERARY AGENT
Get free access to the Directory of Literary Agents with detailed agent listings to get a traditional publisher
Your Information will never be shared with any third party.