'Deji Ayoade, author of the not yet published memoir Underground, provided this review of former literary agent Mark Malatesta. 'Deji worked with Mark to improve his manuscript and pitch materials, resulting in representation by Frank Weimann and Jeff Kleinman with Folio Literary. Scroll below to learn more. Click here to see all Mark Malatesta reviews. And click here to learn more about Literary Agent Undercover and The Bestselling Author after you read the review about Mark Malatesta below by 'Deji.
Mark Malatesta Review by 'Deji Ayoade

I haven't felt this relieved in a while. I just signed with Folio Literary, and I'm working with both Frank Weimann and Jeff Kleinman. Today is a great day, and I have you to thank for it. Jeff first emailed me to express interest and ask for exclusivity just five minutes after I queried him. I couldn't say yes because I already had other agents reading. Jeff then promised to get back to me by the end of the day, and I told him I wouldn't commit to anyone else until then.The following day, Jeff called and started talking to me about how the "narrative arc" of my story needed to be clearer. I'd never heard that expression, but I didn't want to look stupid. So, I listened, took notes, and called you immediately for help!
That moment was the beginning of a long two-week period of nonstop back-and-forth. I was talking with Jeff by email and phone, and you were secretly working with me behind the scenes. Every time Jeff asked me something or told me he needed something, you helped me interpret what he meant, and, in some, cases, what you thought he meant. You even took it a step beyond that by sometimes suggesting I give him more than what he asked for, or that I give him something different than what he asked for. I was scared, but it worked out. You know how successful agents think, so you were able to anticipate what Jeff needed and wanted. Falling back on you helped me through.
I didn't have the experience or knowledge to give Jeff exactly what he wanted, let alone understand all of it. Without your help, I'm not sure what would have happened. I probably would have needed to ask him too many questions, the material I sent him probably wouldn't have been what he needed, and he probably would have gotten tired of me. You told me how rare it is that agents are willing and able to provide that type of developmental support when they want changes. I could tell that was true. So, I trusted and followed your suggestions. And, the things you told me to do, Jeff interpreted as me being proactive and being five steps ahead of where he was.  
Jeff was probably thinking, "Damn, I told this guy to do one thing and he's done five things." I think that impressed him, gave him the sense that I'm an overachiever who wasn't going to waste his time. Instead, I was going to make his job easier. He knew that if he told me to do something, I was going to run with it. Inside, I was thinking, "If only he knew!" It's funny, your confidence in what you were telling me gave me more confidence. I'd already made up my mind, when I started working with you, to do exactly what you told me. So, I felt fear, but I did it anyway. I thought, "Whatever Mark says, it should work. If it doesn't work, Jeff isn't meant to be my agent."
I was in the kitchen cleaning up after dinner when I got the good news. I was checking email on my phone every 15 minutes and my wife was in the living room watching TV when I saw an email from Jeff. I was expecting him to ask for more information or changes. But, this time, he just said, "Will it be okay for me to send an agent agreement for you to sign?" Would I be willing to sign an agent's agreement? I was like, is this guy really asking me that question, if I'm willing to sign this agreement? I didn't say anything, just walked straight into the living room and showed the phone to my wife. She jumped on me, hugged me, and we both started screaming.
That Friday night, my wife took us out to dinner, then she bought me a new Jaguar. She'd been wanting to get me a new car for a while because I'd been working so hard. The whole experience has been great. You're very patient and it's clear you sincerely care about your clients. Every time I was confused, and other times when I just wanted to make sure I was taking the right course of action, I emailed you. You were always prompt, even though I sometimes contacted you at odd hours. I know you have other clients, and a life, but I always had the confidence I was a priority to you. I appreciate that.
Before Jeff offered to represent me, I was really questioning whether I'd make it. A lot of agents had asked to read my material, but I wasn't getting offers. It was hard. Agents were impressed with the people you helped get, who said they'd accept a review copy of my book if I got a publisher, including a Nobel Peace winner and a famous actor. You also helped me improve my promotional platform in other ways, and you told me how I could improve my website. You also helped me create an introduction for my book. Jeff wanted my book to appeal for the U.S. market, and, since much of my book takes place in Nigeria, I needed the right intro to create the right anchor.
My old query letter was terrible. I can't compare it to the new one. It's black and white. If I had to grade myself, I'd give the old one a "D." It was a typical query, almost completely story-centered, instead of using your approach for nonfiction projects that's more like an executive summary of the book proposal, capturing every single part of what might interest an agent or publisher. My old proposal was all over the place as well, and I didn't have a strong platform. It was almost nonexistent. My favorite part of the process? Establishing a relationship and friendship with you, which I know will last a lifetime.
You're very attentive, a very good listener, and you know the publishing industry inside and out. It's crazy how consistently your intuition is accurate. I mean, every single time. I joked with my wife and said, "This guy's a genius, he knows everything." When I think about the value of what we've been able to build during our time together, I can't put a price on it. Having a relationship with someone you can rely on who will help you if you get stuck is everything. The other things, like the query and book proposal, are secondary. I just knew with you that it would all work out. And I knew that, if it didn't work out, life would go on. At least that's my attitude, so I loved the process.
The only thing you did that took me by surprise was when you said, the first time we talked, that my work was good enough for us to work together in a long-term coaching program. My wife said my book was good, too, but I didn't believe her completely. I thought it was just okay. I knew you wouldn't want to waste your time with an author who didn't have a chance with agents or wasn't ready yet. So that was very encouraging. I first saw you on Twitter, then started looking at your websites and email newsletter. I showed my wife and said, "Hey, read this, what do you think?" She was like, "This is good." I said, "It is, but you don't worry?" She said, "No, this guy's legit."
She's really good with stuff like that. I think too much while she just knows and "does." She said, "You need to do this right now." I said, "This is going to cost a lot of money, you know?" She said, "Well, don't think about money first. Just prepare for the first call, see if he wants to take you on as a client, and go from there." After my first call with you, I didn't have any doubts about you. I simply had to figure out if I should invest in my writing to work with you in a long-term coaching program. I listened to the audio recording our first call together, over and over, and I tried to do everything by myself. Then my wife listened to the conversation.
She said, "You've got to do it. You're investing in your future. You've been dying to do this for the longest time, and you love writing." So, I went for it. From that moment, I gave it everything I had. When I commit to something, I give it 200%. I don't think negative thoughts. In the initial phase, prior to me having the first call with you, I was nervous and suspicious. But, after that, everything felt right and really comfortable. It wasn't easy, but it was a worthwhile investment. Everyone should invest in working with a professional if they're able to.
Authors need to learn how the process works, learn the kinds of words they can use, the words they can't use, all those technicalities and intricacies you can't learn from anyone else but professionals—people who know the industry. Especially with an industry you're not really knowledgeable about, and especially in America where the market is very competitive. Too many authors want a shortcut. They just want to be able to say, "I'm a gifted writer, read my book," but that's not enough and talent isn't enough. We all need people to train us about the best way to become really good. And we need to go through that training to learn how to share our talent.
If you're not privileged or famous, big shot agents aren't going to jump at you unless you give them a good reason. That's why every author should invest in an introductory coaching call. Then they can apply what they learn alone, or if you both feel it's right, they can do more with you like I did. I could have tried to do it on my own, but I wanted your help to add the missing parts and smooth the rough edges. If an author does that, there are more reasons to believe everything will turn out positively. It can happen slowly, or quickly, or it might never happen. The process can also be intimidating, but, if you do the work, the process can work.
Author of the memoir
Underground (not yet published)
* * *
Do You Want to Be Like 'Deji Ayoade Who Provided this Review About Mark Malatesta?
Do you want to be like 'Deji and get represented by top literary agents like Frank Weimann and Jeff Kleinman with Folio Literary? Click here to get instant access to the Free Resources on our websites for authors and click here to find out how you can Schedule an Introductory Coaching Call. Mark Malatesta is founder of The Bestselling Author and Literary Agent Undercover, helping authors of all genres (fiction, nonfiction, and children's books) get top literary agents, publishers, and book deals. The above review of Mark Malatesta, Author Coach was provided by author 'Deji Ayoade.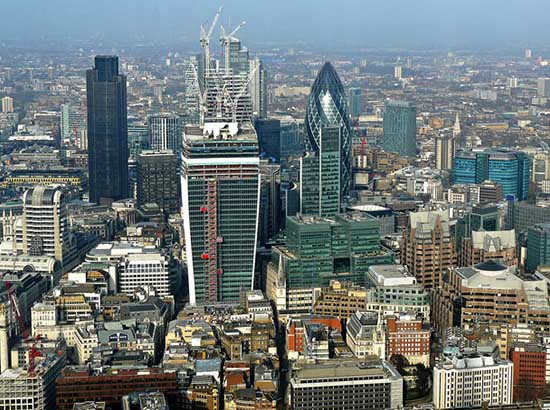 GET A LITERARY AGENT
Get free access to the Directory of Literary Agents with detailed agent listings to get a traditional publisher
Your Information will never be shared with any third party.