Gwyneth Montenegro, author of the memoir 10,000 Men too Many (not yet published), provided this review of former literary agent Mark Malatesta. Gwyneth worked with Mark to improve her manuscript, book proposal, and query letter, which resulted in an offer for literary agency representation from The Bent Agency. Scroll below to learn more. Click here to see all Mark Malatesta reviews. And click here to learn more about Literary Agent Undercover and The Bestselling Author after you read the review about Mark Malatesta below by Gwyneth.
Mark Malatesta Review by Gwyneth Montenegro

OMG!!!
I just got an offer from The Bent Agency!!
The call was amazing. My agent said, "This book has enormous potential." You were right when you told me, "Hang in there. The one who deserves you will eventually turn up." I'm absolutely humbled. Thank you so much for helping me realize my dreams. I rang my mum and I literally broke down in tears. Today is the anniversary of my father's death. I feel like he's watching over me.
This wouldn't have happened without you, Mark. You know your craft, and I needed your support and belief in me and my project. The whole experience of sending things out to agents is often rather demeaning and totally demoralizing! There were times I thought, "Sh-t. I'm never going to get an agent!" It's good to have a voice like yours, somebody who holds you accountable and reassures you with an encouraging "it's all part of the process." I was becoming disheartened with all of the rejections, thinking, "How can so many agents tell me how much they love my book, my platform and media, still reject me? What else do they want from me?" Eventually I came to accept that it wasn't necessarily a judgement of my work, moreover a statement of what they feel comfortable with. Some agents have strict criteria and boundaries because that's their "safe zone."
The feedback from many an agency had been, "I loved it, it's incredible, and I found it compelling…but I don't have the passion required that you and the book deserve." I kept rolling my eyes, thinking, "If it's that bloody incredible, why are you rejecting it?" Anyway, I finally found the right agent. She has a quirky sense of humor, which works well with me. She also gets my book and she's very well-connected. She used to be a talent scout for Hollywood, and she used to be an editor at Penguin Random House. The book finally has the momentum it deserves.
My first call with my agent went well. She commenced the conversation with, "I haven't had time to finish the whole book," and I joked, "Shame on you, you're a bit of a slacker!"  I'm not sure that I'd recommend that approach for everyone, it's likely to be disastrous, however in my case that cracked her up, and, at the end of the call, she said, "Oh, by the way, I'd love to offer you representation."
I have to admit I'd teared up with excitement. The journey of finding an agent hadn't been easy, and here I was, living the moment I'd envisaged sine the beginning.
I was excited and emotional. In shock, really. And I was happy you helped me find a really good agent. I've worked with sh-tty PR people and it's cost me a lot of time and money. The wrong partners can make your life a living hell. I think a lot of authors are hung up on getting the biggest agent, but, if you put your business and marketing hat on for a moment, you'll realize it can be more advantageous to be a bigger fish in a smaller pond.
It's about finding the right person.
I went meticulously through the agent list you sent me and chose agents from both big agencies and boutique agencies. The whole Jerry McGuire thing. My agent used to be the Vice President for Trident. I like that. To me that represents knowledge and backbone from the big end of town coupled with the personal attention that only a boutique agency can offer. She also understands branding, because you can have the best bloody book in the world, but, if your branding isn't right and you can't get media, you've got f-all chance of selling your book.
I didn't try anything else to get an agent before I found you. I went straight to you. Do not pass go, do not collect $200. I wasn't feeling particularly confident at the start, but you showed me how to make my book better, and shorter. It was way too long, and I think those changes improved my chances. You also helped me to get around the tremendous amount of prejudice people feel when they hear about my story.
As a former escort, I've often been exposed to the benevolent and dismissive side of human nature. My book doesn't glamorize the industry and everything I did is legal in Australia where I'm from, but I knew it would be hard to make my story relatable. I'd already seen, from my experience working with the media, that I was going to get a lot of negative reaction. Since my story is sensational, it gets attention. That's why a lot of agents were interested in reading it. But not many agents were willing to take a risk and take me on.
Most of the agents commented that my proposal was very professional. A handful of them said it was very well laid out and they appreciated the work I'd put into it. Actually, the fact that no one really knocked the proposal is part of was what so frustrating! And there was only one person who knocked the book. I'm glad I followed your instructions step-by-step and stuck with it. I hung on every word you said.
It wasn't easy, but I learned to get better at taking my heart out of the process. Ultimately, it's not about your emotions or the time you've invested into what you've created, or anything like that. Once it's time for you to start querying agents, it's about ticking the right boxes, giving agents and publishers what they need to make money with you. Other people won't be as emotionally invested in your book, so it's good for an author to learn how to treat their book more like a product, a business.
Too many authors pride themselves on thinking, "I'm such a great person, I've written such a great book, you should like me." But the people you work with don't need to love you. They just need to sell your book. I've gotten better at not taking rejection personally, and I've gotten better at not taking anything for granted. If you want to get an agent, your query letter, proposal, platform, and book have to be meticulously well-done. Even then, it can be hard to get an agent.
You've really got to bring your A-game.
And, as I told my agent the other day, if I knew how to do it all, I would, but I don't. That's why I sought an agent, and that's why I sought you out. I didn't know how to put a good query or proposal together, but I knew you can get a coach for anything important you do in life. The money I invested to work with you was a lot, but it was nothing compared to the knowledge and value I received.
It's a big gamble, writing a book. It takes a lot of time and effort, and it can take a lot of money and heartache. It's important to have a coach such as yourself to hold your hand through the process. More than most people, because of what I've been through in my life, I know that all that glitters isn't gold. So, getting to this place is emotional for me.
Having your guiding hand during the process of seeking an appropriate agent has been an amazing journey, one that's toughened me up, opened my eyes and has packed me full of industry specific knowledge. Thank you. It would not have happened without you.
That's my two cents.
Thank you, very much.
Author of the memoir
10,000 Men Too Many
(not yet published)
* * *
Do You Want to Be Like Gwyneth Who Provided this Review About Mark Malatesta?
Do you want to get a literary agent at a top literary agency such as The Bent Agency like Gwyneth Montenegro? Click here to get instant access to the Free Resources on our websites for authors and click here to find out how you can Schedule an Introductory Coaching Call. Mark Malatesta is founder of The Bestselling Author and Literary Agent Undercover, helping authors of all genres (fiction, nonfiction, and children's books) get top literary agents, publishers, and book deals. The above review of Mark Malatesta, Author Coach was provided by author Gwyneth Montenegro.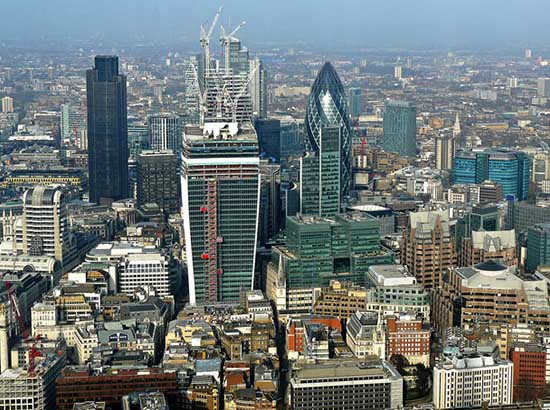 GET A LITERARY AGENT
Get free access to the Directory of Literary Agents with detailed agent listings to get a traditional publisher
Your Information will never be shared with any third party.