Judy Carlough, author of the not yet published novel Delicious Delights, provided this review of former literary agent Mark Malatesta. Judy worked with Mark to improve her book, platform, and pitch materials resulting in her being offered representation by two top literary agents. Scroll below to learn more. Click here to see all Mark Malatesta reviews. And click here to learn more about Literary Agent Undercover and The Bestselling Author after you read the review about Mark Malatesta below by Judy.
Mark Malatesta Review by Judy Carlough

I got offers from two agents!
The agent I signed with is a gentleman, charming, and a good listener. He also has a million insider stories and excellent connections. When we spoke, he'd already read (and lightly edited) my MS, knew the characters, and had constructive advice. His critique style is supportive, not scorched earth. He suggested several adjustments I agreed with, and a couple I wasn't 100% sold on, but they weren't far-fetched. His vision is a two-book deal with a publisher who sees the book has broader appeal than formulaic 'cozy' mysteries, which I like.
The other agent I spoke with was very constructive and flattering. She said she loved my voice, strong plot, and main character. She wanted changes to the MS as well, most of which were okay with me, but she definitely sees the novel as cozy and wanted me to abide by the strict cozy formula. She doesn't see my writing appealing to a broader readership of general mystery readers. Her agency has a strong track record, but I decided to go with the other agent. We actually met in person and he told me he had specific editors in mind. We enjoyed each other and I could have easily spent a lot more time with him, it was easy and fun.
Yeah!
It all happened fairly quickly. I was busy following your guidelines, sending out a large number of queries and tracking them using your spreadsheet. That helped me visualize what I needed to do. Before I was halfway through sending out my first round of queries, I got a request from an agent that said, 'Please send your entire manuscript.' That was electrifying because it wasn't just a request for a chapter or two, or 50 pages. She wanted to see the whole thing. I celebrate every success since they're few and far between. I'm a big believer in that, because otherwise you just feel the pain of all the bad news, all the things you can't control. When it's going your way, you've got to absolutely cement that into your DNA.
Very quickly after that, another agent asked for the full manuscript and an exclusive. Since I had another agent reading already, I couldn't give her an exclusive, but you told me how to notify her in a gentle way. You shared exactly what I should say and she agreed to read the manuscript, even though another agent was reading it as well. It wasn't long after that, the first agent came back with an offer of representation. I'll never forget it. I was in my car and it was the best feeling in the world. I didn't accept the offer right away though because, thanks to you, I had the knowledge that the first offer might not be the right offer. So, as you know, I went through a few sleepless nights.
Getting the first offer showed my writing was marketable. That was a really big benchmark, knowing somebody was interested. It was a Zen moment. A rainy fall afternoon. All of a sudden, the sun came out and there was a beautiful rainbow. I started to laugh, because sometimes the universe sends you signs that good things are coming. I thought, 'This is perfect.' After that I went home, and you and I talked.I was on Nantucket Island for a quick getaway. Took a long (chilly) walk that evening to clear my head and think about your incredibly insightful info.Your generosity that night was just what I needed.  
It's absolutely essential to have a sounding board who's a true insider in the business. My family and a few select friends were very helpful, but they don't know the agenting or publishing business. So, it was difficult. It wasn't like, 'Oh, I like this guy 90% and I only like her 10%.' It was 51/49 or 55/45 depending on which criteria I was measuring them by. I needed a non-biased third party to help walk me through the maze and not step on a landmine, to get to the right decision that I now feel very confident about.
The way you teach your coaching clients to systematically query a larger number of agents is also important. I had never heard that type of approach mentioned at any of the very good writers' conferences I've attended. They aren't as bold in their approach. The way other people do it makes everything happen much, much slower, which is how I'd been doing it previously. That wasn't productive. The number of requests for more material I got working with you was also far more than I thought I'd get. After I got the first two offers from agents, I got even more requests. Your system helped me find as many agents as possible, as quickly as possible, who were interested in my type of book.
When I first started working with you, I didn't think it would be possible to get multiple agents interested. But, once I understood your methodology, I said, 'Wait a minute. Mark has a system to find the needle in the haystack, and it works.' My ego doesn't allow me to think, 'Well, everybody's going to love me.' I have friends who are like that. They walk into a room and say, 'You know what? Everybody's going to love me.' I'm more like, 'I hope they like me.' Your system gave me more confidence. It was a big change and a lovely realization. I was ready for it, but it was also a surprise. It's sort of like you don't believe it could happen, or you believe it can happen but you don't necessarily believe it will happen.
Then it did—homerun.
Before I worked with you, some agents asked to read a couple chapters of my book, but I didn't' get any requests for the full manuscript. I know my old query was hurting me. I'm very bad at writing queries and I hate writing them. A bad combination. It takes a very special talent to be able to write your own query letter. I studied how to write query letters online, did all the Query Shark stuff, and went to query sessions at multiple writers' conferences. But I was just too close to my work. I couldn't get the right ingredients, order, tone. It was increasingly stressful. You got a hold of the query and restructured it. You also helped me improve my synopsis, but the query was more important because writing a synopsis is a more straightforward.
There's a parallel between what you do and what I've seen in my experience as a real estate agent and investor. Some people think they can sell their home on their own, the old 'For Sale by Owner.' They've seen the TV shows about it and they don't want to pay a Realtor commission. So, they study all the online stuff and try to do it alone. Yet, 95-97% of those people eventually end up using a Realtor. The best story about this is that the owner of the popular For Sale by Owner website tried to sell his New York co-op on his own but wound up using a Realtor instead. I know the value I provide for my clients, buyers and sellers. It's no different when it comes to trying to sell your book.
I'm very self-sufficient and independent, but I go to experts when I need something important done. Especially when there's evidence I haven't succeeded doing it myself. I would advise anyone who's having difficulty to present their book in the best possible light. That means not thinking of hiring someone to help you as an expense, but an investment—just as people selling homes invest in professional real estate agents who know the landscape inside and out because they're in it 365 days a year. The best people in their professions, whether they're athletes or musicians or top CEOs, all hire expert consultants with a proven track record to help them get better. It's no accident that they get to the top, and stay at the top. Virtually none of them did it alone, and, I know this from being in business, most of them began investing in getting help before they could 'afford it.'
Everybody tends to say, 'Oh, Tom Brady. Sure, he makes millions and he's got a rich wife. He can afford to hire the best trainers." Trust me. When Tom Brady was a 6th-round-draft pick in the NFL, not a top pick, he was already hiring help to get better. Before he got a big contract. Now that he's won multiple Super Bowls, he STILL invests in private coaches and trainers to give him the best edge. Sometimes, that help makes the difference between finishing first and finishing last, or not finishing at all. I love writing, but I really wanted to be commercially successful as well. That may not be important to everyone, but it was, it is, important to me, and I wanted to build the best team to make it happen.
I wasn't budgeted to hire a consultant like you. I wasn't making any money on my writing. So, I invested the budget I had for new flooring in my house. Maybe I can take it as a tax deduction. I also took advantage of the agent list you sent me. Even with all the other material out there—the directories and websites such as Query Tracker, and Publishers Marketplace—you need to read the tea leaves, see who's good and building their list. You talked with me about the best type of agent for me, based on what was important to me. And the list you sent me showed which agents had the best track records. It's the only thing I've seen that makes it possible to really pinpoint agents like that. Before that, I was blowing in the wind.
I've met and pitched agents at conferences. Everybody should do it because it builds your skills, but it's horrifying. Nerve-wracking. I hated doing it but did it anyway. I encourage all authors to go to conferences because you learn more about your craft and the business of publishing. It's not the best way to get an agent though. The agents there are on the spot. It's only natural they'd give lots of authors permission to send them material. That's why they're invited to conferences. When that happened to me, I got excited, but found out later when all I got was polite rejections. The agents I met weren't really looking for my kind of story. Sending out a higher number of queries by email is a smarter approach.
If authors are going to pitch at agents at conferences, they also need to be strong. Some agents are awful and want to break you down. It's about their egos. I pitched a successful agent at a conference once who was absolutely nasty. The agent had read the first chapter of my book and started getting personal about how this shouldn't be like this, you should call it that, nobody wants to read this, etc. I'd already gotten encouragement from other agents, so I knew it didn't totally suck. I said, "You know what? I get it. You don't like this story, but I don't think this is constructive. I came to this conference. I paid a lot of money for…" He interrupted and tried to put it on me by saying I was taking everything the wrong way.
Nonsense.
I knew exactly what he was trying to do, so I just thanked him and said, 'You know something. Your time and mine is going to be better spent with somebody else.' He was apologetic after that, but it was too late. Maybe he just had a bad day, but I was proud of standing up for myself. Not too many years earlier, I would have just stood there and taken it, come away discouraged. I know how to sandwich criticism within compliments, and be sensitive, when I'm trying to help others. It's basic business, but authors need to prepare themselves for agents who don't handle themselves that way. You need to have rebounding capability for tough rejections and critiques. Resiliency is absolutely necessary. That, and red wine.
I still recommend authors go to conferences—I'm going to another one this weekend, where I'm going to tell everyone I got an agent. I'm also going to share your website. You helped me be more confident and see whether I was doing the right things or procrastinating. I needed that positive energy to keep moving. It's a joy I wouldn't be enjoying if I hadn't made the decision to use your services. I got multiple requests from top agents to read my manuscript and an offer in less than 30 days. It was stunning to me. Not to you. You've done this before. Though you told me it doesn't happen the way it did for me with most authors you work with. The majority of agents don't look at things quickly. They've got a huge backlog.
Sending out lots of queries is like doing weight training and sit-ups in the gym. Nobody wants to hear about it, but you have to do it. So, thank you for everything you did to help me get here. And I don't regret the struggling I had to go through before we met. It made me smart enough to know you were the one who could help me struggle less. Many writers can probably identify with that. We want to work smarter, not harder. I believe in hard work, but, honestly, you need that smart part of the equation to make it all come together. You made me smarter. For that, I'm very grateful. You got me here, and we did it on the fast track. It's a nice position to be in.
I couldn't have done any of it without you.
Judy Carlough
Author of the novel
Delicious Delights
(not yet published)
* * *
Do You Want to Be Like Judy Carlough Who Provided this Review About Mark Malatesta?
Do you want to be like Judy and get offers from two top literary agents? Click here to get instant access to the Free Resources on our websites for authors and click here to find out how you can Schedule an Introductory Coaching Call. Mark Malatesta is founder of The Bestselling Author and Literary Agent Undercover, helping authors of all genres (fiction, nonfiction, and children's books) get top literary agents, publishers, and book deals. The above review of Mark Malatesta, Author Coach was provided by author Judy Carlough.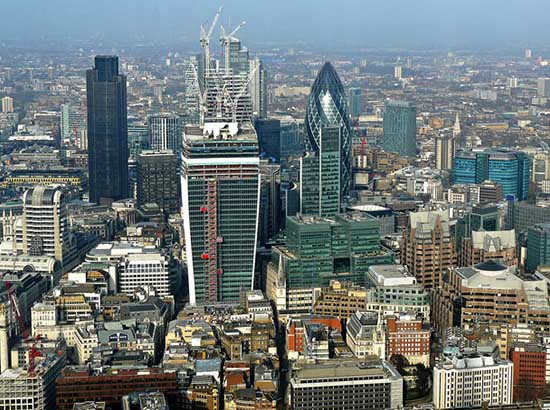 GET A LITERARY AGENT
Get free access to the Directory of Literary Agents with detailed agent listings to get a traditional publisher
Your Information will never be shared with any third party.