Karen Aberle, author of Love's Invisible Dance: The 7 keys to authentic, joyful, and lasting relationship (Edgefield Press), provided this review of former literary agent Mark Malatesta. Karen worked with Mark to improve her book, platform, and pitch materials resulting in interest from a successful literary agent. Scroll below to learn more. Click here to see all Mark Malatesta reviews. And click here to learn more about Literary Agent Undercover and The Bestselling Author after you read the review about Mark Malatesta below by Karen.
Mark Malatesta Review by Karen Aberle

I just had a super call with my agent, who said, "I think your proposal is outstanding! I haven't read anything that made me say 'WOW' so many times in a quite a while." That's saying a lot, considering books she's represented have been featured on Oprah, NPR, The Today Show and too many more to mention here.
I usually check my email first thing in the morning, and that's when I saw an agent had responded to my query. It took four weeks and her response was, "I hope I'm not too late and you haven't signed with anybody. If you haven't, please send me your proposal." I sent the proposal and she responded in one day.
That was pretty shocking.
I spoke to the agent the next day. There was no question for me that we were meant for each other. I really had to pinch myself a lot, saying, "Is this real? Maybe she's a kook." I don't know. I just couldn't, after so much time, believe getting an agent was such an easy thing. We were so connected, it was like, "How is this even possible?"
I'm reaching a place in my life… In Chile, they call it, "the third stage" or the final stage. I'd started wondering if my age was going to be an issue with agents. My book is my life's work, so I'm absolutely grateful you helped me get it out there. And I'm grateful you provoked me to look at how I could say things better, simpler, because my book presents new ideas and challenging thinking.
One of the most transformative breakthroughs we had was about how to organize the book. You said, "Come up with five steps. That will make it easier for you, and your readers." That was really good. It made the work I'd done with another coach, a coach with a well-known writers' organization in New York, look totally like kindergarten.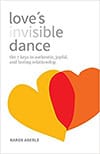 My previous coach's big criticism was that I had too many complex ideas in my book, and that it needed to be simpler. But I was really lost. It took a long time to bring those thought bubbles together into a coherent and exciting presentation. You gave me small assignments that made everything manageable, and they eventually led to an outstanding proposal.
Your initial offer to authors is a damn good offer…the one that lets writers fill out a detailed questionnaire and send it to you with their pitch materials and the first 50 pages of their book. The other woman I worked with just asked for my proposal. So, there wasn't the same level of understanding or guidance.
During my first call with you, we developed a strong rapport and I asked you to send me information about doing more together. I thought it was the cheesiest proposal I'd ever seen, and I showed it to my husband. He looked at it, and said, "F*ck that guy." Then I told him, "Why don't you listen to the tape, see if you hear what I hear?" I was very conflicted about it. I felt good about you, but I felt bad about the proposal.
My husband said, "No, I'm not listening to it." So, I have this friend who's an editor for a couple publishing houses. I told her about you and what you were proposing, and she said, "Oh, that's horrible!" You gave me permission to share the audio of our call with her. She listened to the full hour, then came back to me and said, "I get it." She was really very supportive at that point, so you and I came to an agreement.
It was a pain in the ass, your process, but it was worth it. Finally getting the query letter was like getting a Christmas present. Before that, you were constantly saying, "Not yet, not yet. You still have to do this. Go back and do that. No, you're not ready." I was like, "Oh, sh*t!" But that's because some of what you ask authors to do isn't standard for a book proposal. In the end, I felt like, with your ideas and mine, we got to a great hook.
Before I talked to you, I had written a query based on what I'd seen in books and what other people had told me. I sent out submissions in a very ungainly, uncoordinated way. And no one whatsoever asked to look at more material. When I sent out the query we created together, a lot of agents asked to look at my proposal. Based on feedback from those agents, I had to rethink my sample chapters and do more revisions, but that's the game.
I admire the machine you've created.
Thanks very much.
Author of Love's Invisible Dance:
The 7 keys to authentic, joyful,
and lasting relationship
(Edgefield Press)
* * *
Do You Want to Be Like Karen Aberle Who Provided this Review About Mark Malatesta?
Do you want to be like Karen and get represented by a successful literary agent? Click here to get instant access to the Free Resources on our websites for authors and click here to find out how you can Schedule an Introductory Coaching Call. Mark Malatesta is founder of The Bestselling Author and Literary Agent Undercover, helping authors of all genres (fiction, nonfiction, and children's books) get top literary agents, publishers, and book deals. The above review of Mark Malatesta, Author Coach was provided by author Karen Aberle.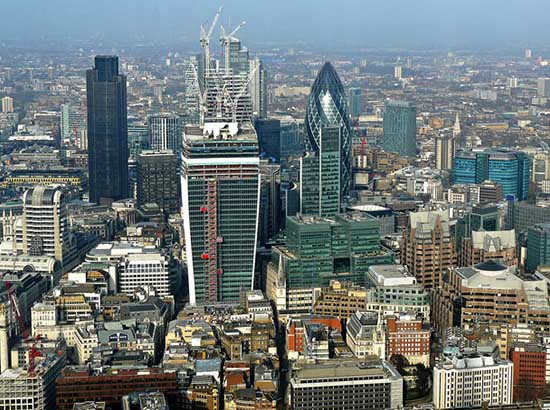 GET A LITERARY AGENT
Get free access to the Directory of Literary Agents with detailed agent listings to get a traditional publisher
Your Information will never be shared with any third party.