Ruth Hartman, author of two dozen novels including Love Birds of Regent's Park provided this review of former literary agent Mark Malatesta. Ruth worked with Mark to develop her manuscript and pitch materials (query letter and synopsis), resulting in representation by Cyle Young with Hartline Literary Agency. Scroll below to learn more. Click here to see all Mark Malatesta reviews. And click here to learn more about Literary Agent Undercover and The Bestselling Author after you read the review about Mark Malatesta below by Ruth.
Mark Malatesta Review by Ruth Hartman

"Mark, I have an agent, Cyle Young with Hartline Literary Agency! It was a bit of a surprise because he just emailed and said, 'I like what I see, I'll call you soon.' I knew he was interested, at least, because that was the first time an agent wanted to speak with me. I thought, 'Okay, this is good.' But I didn't want to get my hopes up, since it had been such a long journey. Honestly, if I hadn't worked with you, Mark, I wouldn't have an agent. I would have given up.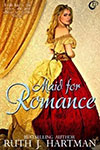 I had a cold and brain fog when my agent finally called. I remember thinking, 'Please don't let me sound like an idiot.' But right away he told me, 'I really like what I'm seeing.' He had questions and I was thinking, 'Okay, maybe he'll call again some time.' So, I said, 'Well, I know you haven't offered representation, but…' and I started to ask questions. But then he said, 'Oh no, I want to. I'm offering!' And I was like, 'Oh, well… Yay!!!'
My husband Garry took me out to eat to celebrate. We were so excited. I hadn't received the signed contract yet, but it was official. So, we're sitting in the restaurant, and I'm like, 'Maybe we should just wait to do this, because, you know, I don't have a signed copy of the contract yet.' He said, 'No, no, no, we have to celebrate. But, if you want, when you get the signed copy, we'll go out again!'I had three other agents seriously interested at the time, but my agent is friendly and approachable. He's very responsible and organized. I'm very happy.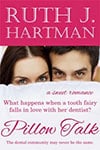 Before I worked with you, Mark, I sent out to small publishers because they are easier to get. But, you know, with two publisher exceptions, who I'm still with, they aren't that great. I tried over the years to get an agent, but nothing ever came of it and I just got really discouraged.
I didn't know who to send queries to, and I needed help with my query letter. I also needed help with my synopsis. It was just too much. You put the best information about me front and center, in a way that I never would have thought of. No one ever shows you that you can start a query letter differently. They all look the same. But, as it turns out, there are other ways to start a query letter that can generate more interest.
If agents are reading more than 1,000 queries a month and they all start in the very same way, agents are going to pay attention when they get one that's different. You have just a few seconds to capture their attention before they say, 'Pass'. But, if they read something in those first couple of lines that makes them pause, you have a chance. You need something to make them to slow down a bit and say, 'Oh, wait a minute' and maybe read it again.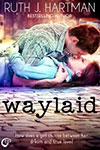 Mark, the agent spreadsheet you created for me as also valuable. Before, I would just Google agents for whatever the genre of my current book was. But the same few agents would keep floating to the top, the agents everyone else sends to, who probably get more queries than anybody, which probably means your chances aren't as good! You included all the top agents in your list, but also lots of good agents who aren't as famous.
Researching agents online was frustrating. Digging and digging. I would send out a couple of query letters, and then never hear back. I'd think, 'Okay, you know, I'm just not going to do this, it's not worth it.' But, when you gave me the spreadsheet, I mean, it was all there. All the information I needed: the names of the agents, what they like, what they want, how long they take to reply, contact information, everything.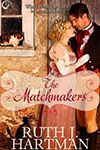 That was huge because it was easier to stay motivated and keep sending queries out, since I didn't have to burn extra time researching agents. I also loved getting all the responses from agents. I'd never had any before! Even those who ended up saying no, often told me things like, 'This story isn't for me, but, I love your voice'. If you get enough people telling you, 'I like your voice or whatever,' you're going to start believing it.
I would go on Query Tracker to see what other people were getting in response from the same agents I was submitting to. A lot of their reports said, 'Form letter, form letter, form letter,' but agents were taking extra time with me to tell me what they liked. That says, to me, that if your query letter is professional, you're going to get more respect. The agent is going to know if you know what you're doing, and they're not going to give you their time to write something personal if you don't.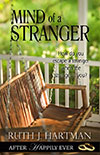 The most unexpected part of the process, I think, was the length of time that it took. I mean, Mark, you do say upfront that it could happen right away, or it could take a long time. But, I guess, in my head, I thought it would happen sooner. The longer we went, Mark, I kept thinking, 'It's never going to happen, it's never going to happen…' But, you were always encouraging, even when I wanted to quit.
I remember saying, 'It ain't going to happen!' Honestly, I was just ready to bag it. But, you were right. I'm so glad you told me to keep going. I must admit, I was skeptical about working with you at first. The cost is a lot, and I didn't know if it would pay off. You do say, 'I can't guarantee you're going to an agent, but, I will put you in the best place possible to get an agent.' But the cost made me pause.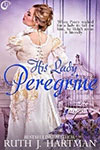 I did check you out online because there are so many phishers, sleazy people, and crooks on the Internet. Then Garry looked at your website and checked you out. He was like, 'I don't see anything wrong…' and he's a lot more skeptical than I am. So, when he said, 'Yeah, I think it's okay', I went ahead with the Introductory Coaching Call you offer. Then, the more that I talked to you, the better I felt about doing more with you.
After that first call, I prayed about it a lot, honestly. I really did. 'If I'm not supposed to do this, show me.' Mark, I appreciate all you've done. You're supportive, friendly, encouraging, and uplifting. Without your push and help, I wouldn't have done this."
Ruth Hartman
Author of two dozen novels including
Love Birds of Regent's Park
* * *
Do You Want to Be Like Ruth Hartman Who Provided this Review About Mark Malatesta?
Do you want to be like Ruth and get represented by a successful literary agent like Cyle Young with Hartline Literary Agency? Click here to get instant access to the Free Resources on our websites for authors and click here to find out how you can Schedule an Introductory Coaching Call. Mark Malatesta is founder of The Bestselling Author and Literary Agent Undercover, helping authors of all genres (fiction, nonfiction, and children's books) get top literary agents, publishers, and book deals. The above review of Mark Malatesta, Author Coach was provided by author Ruth Hartman.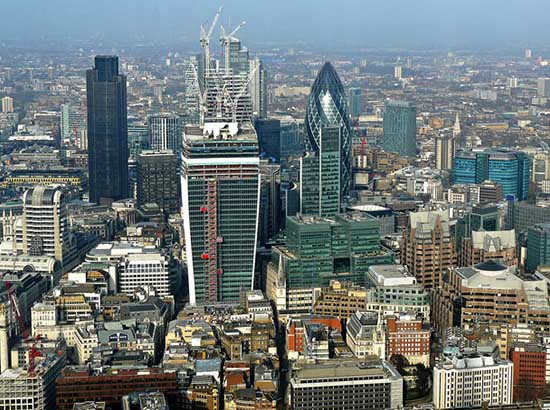 GET A LITERARY AGENT
Get free access to the Directory of Literary Agents with detailed agent listings to get a traditional publisher
Your Information will never be shared with any third party.