Scott LeRette, author of The Unbreakable Boy: A Father's Fear, a Son's Courage, and a Story of Unconditional Love, provided this review of former literary agent Mark Malatesta. Scott worked with Mark to improve his query letter, book proposal, and manuscript, which resulted in literary agency representation with FinePrint Lit and MacGregor Literary. Scott then got offers from two publishers and signed with Thomas Nelson, an imprint of Harper Collins. His book has also been adapted to feature film with Lionsgate starring Zachary Levi, Amy Acker, and Patricia Heaton. Scroll below to learn more. Click here to see all Mark Malatesta reviews. And click here to learn more about Literary Agent Undercover and The Bestselling Author after you read the review about Mark Malatesta below by Scott LeRette.
Mark Malatesta Review by Scott LeRette

"Boom!!!
I just signed a contract with Thomas Nelson/Harper Collins for (what I've been told by several people) is a very large advance for a first-time author.
Before working with Mark I submitted my book to agents but didn't get any interest. This time around I got a top NY literary agency, FinePrint Lit. They teamed up with MacGregor Literary and got publishers bidding against each other. Now I'm looking forward to my book tour. I'm also excited to say that the Editor in Chief at Thomas Nelson is going to be my editor!
What cloud is higher than 9?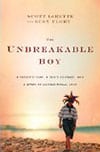 I actually had several agencies interested before deciding to go with Fine Print. And, to be honest, all of the attention didn't surprise me. The query letter and proposal that Mark helped me develop were incredible. Agents actually said things to me like: 'Scott, I read your proposal and I'm just blown away by it! Are you available to chat tomorrow afternoon?'
One of the reasons I'm having so much success is that Mark helped me steer my entire vision for the book. He took the time to get to know me and understand what it was that I was trying to do. That's just as important as the actual writing of the query letter and proposal.
Mark walked me through every step of the process, baby step by baby step. He showed me how to give my book greater bestseller potential, making it more meaningful and appealing to a broader audience. He guided me through some minor rewrites. And he showed me how to communicate all of the project's value to agents. I was too close to it.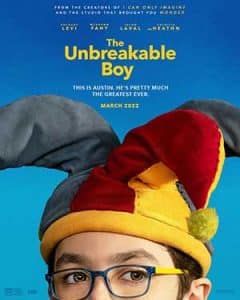 I might have been able to get an agent without Mark's help, but it probably wouldn't have been a TOP agent. My chances of eventually getting published would have been a lot less. And, if I did get published, it probably would have been on a much smaller scale, for a much smaller deal.
The sample query letters, proposals, questionnaires, and training documents that Mark gives his clients are significantly better than anything I've ever seen. I've gotten a lot of information online and in writers' forums, and it doesn't look anything like this.
Going through Mark's process helps you pull every useful thought and detail out of you… so your finished query letter and proposal are mostly your words, in your voice. But Mark has this amazing expertise and ability to take your words, move them around, and make them sound so much better.
In fact, there were things that I told Mark casually on the phone during our sessions, that I later saw he'd added to my query letter! I'm reading it to my wife… saying 'Yeah!' and high-fiving her because it's exactly what I said… and it works great.
Mark also brings passion and compassion to his work. He really cares about the authors he works with, and he's sincere. It's pretty neat to have someone like that, when you can feel they've 'bought in' and they're passionate about your project. It's great to have someone that you can call your mentor or guiding force, your silver bullet or secret weapon.
Mark is extremely talented at what he does, and the process of working with him has totally opened my eyes. If you have the opportunity to work with him, take advantage of it."
Scott LeRette
Author of the memoir The Unbreakable Boy (Thomas Nelson/Harper Collins), adapted to feature film with Lionsgate starring Zachary Levi, Amy Acker, and Patricia Heaton
* * *
Do You Want to Be Like Scott Who Provided this Review About Mark Malatesta?
Do you want to get represented by a top literary agency like FinePrint Lit and then get multiple publishers bidding for your book? Click here to get instant access to the Free Resources on our websites for authors and click here to find out how you can Schedule an Introductory Coaching Call. Mark Malatesta is founder of The Bestselling Author and Literary Agent Undercover, helping authors of all genres (fiction, nonfiction, and children's books) get top literary agents, publishers, and book deals. The above review of Mark Malatesta was provided by author Scott LeRette.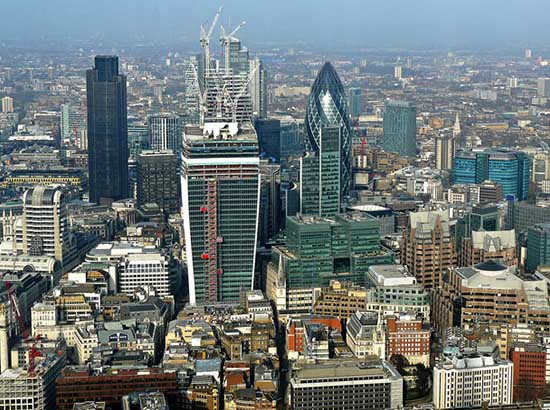 GET A LITERARY AGENT
Get free access to the Directory of Literary Agents with detailed agent listings to get a traditional publisher
Your Information will never be shared with any third party.