Z Zoccolante, author and Director of Contain the Cry, a short film about eating disorders, and author of The Twisting War, provided this review of former literary agent Mark Malatesta. Z Zoccolante worked with Mark to improve her query letter, book proposal, and manuscript, which resulted in multiple requests for more material and literary agency representation. Scroll below to learn more. Click here to see all Mark Malatesta reviews. And click here to learn more about Literary Agent Undercover and The Bestselling Author after you read the review about Mark Malatesta below by Z Zoccolante.
Mark Malatesta Review by Z Zoccolante

"I now have signed a contract for literary representation.
YAY!
After I sent out my revised query to top literary agents, I quickly starting hearing back from agents requesting my proposal and manuscript.
When I first saw the query letter you wrote for me I was like 'WOW, that's an awesome version of the stuff I've always wanted to say but didn't know how!' It was everything that I think and know about myself and my work, but didn't know how to articulate.
Before working with you I turned out a couple of awful, awful queries that were long-winded, weird, and poetic. I was not very good at selling myself, so I didn't get any positive responses (just obnoxious ones and super dry generic rejection letters).
This time it is completely different…
I've always believed in my writing ability, but describing my book in a way that was short and sweet was never my skill set. I even gave up for a while because I was so frustrated that I couldn't figure out how to write that great query letter.
I used to get caught up in trying to tell the whole story but literary agents don't care about that. They want to know how they can market you. Yes, they want a good story… but you also have to show agents what's in it for them, and you can't be long-winded.
Now I know how to make my information more businesslike and concise, while still keeping the poetry and essence of who I am. That was important when I wrote my book proposal as well. By the way, the sample proposal you gave me to start with was amazing.
I have a line in my memoir, 'I'm not asking to be saved, just helped.' And that's exactly what you did for me. I didn't need you to do everything, just give me direction and feedback because I wouldn't have known how to start from scratch.
Another thing that was really important was learning from your expertise about how the industry operates: what agents do, how they work, and why they want to see things a certain way. In other words, why do I have to 'waste' all this time writing a proposal for them when they can just read my book?
Now I understand.
Literary agents and publishers want to know if you're lazy or persistent. If you write a detailed book proposal that's also succinct, they know you're much more likely to be a professional author who has what it takes for the long haul.
Publishing isn't just about creative writing, flowers, and hearts. It's a business. If you want to be taken seriously as a writer, you need to treat it like a business. You need to develop new skill sets. And you need to hire someone to help you in the areas where you're not strong.
Because of your background as a former literary agent, you have a skill set and perspective that writers don't have… which is why they should pay to work with you. You're also very friendly and easy to work with.
I really appreciate the extra support you provide as well like talking on the phone, your agent research and submission guidelines, and your willingness to go through everything. Having your feedback, accountability, and answers to all my questions was incredibly helpful.
When I first heard what you charged for your coaching program I was like 'I don't know about this. It's another expense on top of the editing I just paid for.' It was a bit nerve-wracking to give a large amount of money to someone I didn't know. But you were referred by another book coach (who spoke highly of you), so there was an extra level of trust. Whenever you're about put out a bunch of money you wonder if it's going to be worth it, but it was absolutely worth it.
If you're a serious author, don't sit around for years and years not doing something about it. Invest in yourself, it's worth it. In the long run when you get published, or when your book becomes a bestseller, the investment you made will seem small. In the end it's just money, but writing is your passion. Don't wait. Mark can help. Do it!
Thank you so much, Mark, for all of your help, advice, and encouragement. I appreciate it more than you know and will always recommend you with the highest regard. 
Thank you thank you.
Much gratitude.
Z Zoccolante
Author of The Twisting War
Author/Director of Contain the Cry, a short film about eating disorders
Website: http://zzoccolante.com
Blog: http://christenZzoccolante.com
Short Film: http://containthecry.com
* * *
Do You Want to Be Like Z Zoccolante Who Provided this Review About Mark Malatesta?
Do you want to get a literary agent like Z Zoccolante? Click here to get instant access to the Free Resources on our websites for authors and click here to find out how you can Schedule an Introductory Coaching Call. Mark Malatesta is founder of The Bestselling Author and Literary Agent Undercover, helping authors of all genres (fiction, nonfiction, and children's books) get top literary agents, publishers, and book deals. The above review of Mark Malatesta, Author Coach was provided by author Z Zoccolante.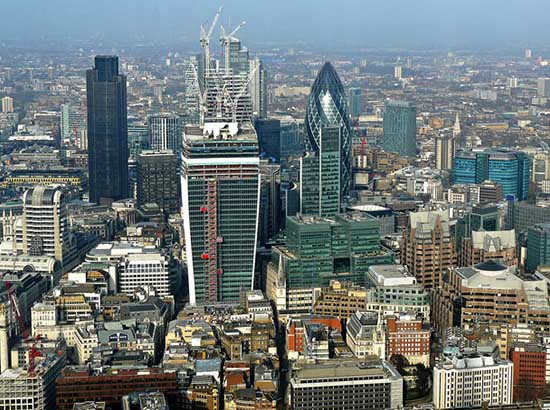 GET A LITERARY AGENT
Get free access to the Directory of Literary Agents with detailed agent listings to get a traditional publisher
Your Information will never be shared with any third party.