Reviews About Mark Malatesta by Authors
Scroll below to see Mark Malatesta reviews provided by authors who've worked 1-on-1 with him as an author coach and consultant. Former Literary Agent Mark Malatesta is founder and president of The Bestselling Author and Literary Agent Undercover. Mark works with authors of all genres (fiction, nonfiction, and children's books), primarily to help them improve their writing projects and pitch materials to get the attention of literary agents.
.
Reviews About Mark Malatesta
Recent Reviews of Mark Malatesta
Dean Tolson, author of Power Forward: My Journey from Illiterate NBA Player to a Magna Cum Laude Master's Degree (Rowman & Littlefield Publishers, Inc.) provided this review of former literary agent Mark Malatesta. Dean worked with Mark to get a literary agent and...
read more
Excerpts of Mark Malatesta Reviews
"Ballantine Books published my first two novels in hardcover and paperback after Mark Malatesta helped created an auction and bidding war for my books, resulting a six-figure offer. Mark is one of the rare and genuine good guys, but he also has incredible information (even his ideas have ideas). One of the most important keys to success as an author is good information and support." 
Jim Brown
Author of the novels 24/7 and Black Valley (Random House/Ballantine)
~
"It has been an awfully long and bloody road towards publication but I'm finally on my way. Hard work, struggle, disappointments, and perseverance are important. So is following the advice of publishing industry experts like Mark. He helped me get a top literary agent and now my novel, The Wrong Hand is being published by Penguin Books and their prestigious Michael Joseph imprint, which is 'principally interested in publishing Top Ten Bestsellers'. It's hard not to be excited."
Jane Jago
Author of the novel The Wrong Hand (Penguin Books/Michael Joseph)
~
"Finding Mark has been both a treat and a treasure. I now have two different agents for my work, and a book deal with Sky Horse Publishing. I've served as Creative Director of the TIME Incorporated Magazine Group; Director of Time World News Service, a Founding Director of TIME-Life Films; Executive Producer for both the CBS and NBC Television Networks; and Producer/ Director: Movies of the Week: CBS Cinema Center Films and Universal MCA. You just can't do it alone today as an author…" 
Nathaniel Lande
Author of ten fiction and nonfiction books including Cricket (New American Library), The Life and Times of Homer Sincere (Peter Mayer/Overlook Press), The 10 Best of Everything (National Geographic), Dispatches from the Front (Henry Holt and Oxford University Press), Mindstyles–Lifestyles (Price Stern Sloan), Blueprinting (Harper Collins), Self Health, The Life Long Fitness Book (Holt, Rinehardt, Winston), and The Cigar Connoisseur (Clarkson Potter)
~
"Not long after Mark helped me land a top literary agent, I got a call from my agent letting me know that I had three different publishing offers from well-known publishers: Amacom, Palgrave Macmillan, and McGraw-Hill who recently published my book in hardcover! It was a fantastic feeling and a huge smile came over my face. For a moment I felt like life was perfect and the angels were singing."
~
"Two weeks after you helped me get representation, my agent starting pitching my story to publishers and we had an offer. I signed a book contract yesterday. A little while later my agent told me that a TV co-producer asked for more info about my book! If it weren't for you I'd still be floundering, sending out queries."
~
"Berkley Books recently published my book in hardcover after Mark helped me get multiple agents interested in my work. I was able to speak with literary agents from top agencies such as Janklow & Nesbit, Trident Media, Anderson Lit, and Folio. I signed with Don Fehr at Trident Media and a short time later I had a publishing contract! Having Mark on your side is incredibly valuable."
~
"Mark helped me get five different offers for representation from top literary agents. I signed with Stephanie Tade who got me a 6-figure book deal with Penguin Books, which published my book in hardcover! When Stephanie first contacted me, she was very excited and said, 'I can't get your book proposal out of my head. It's brilliant – I mean, really, it's fantastic. Editors should be salivating by the time they get to the chapter outline.' Working with Mark was completely worth it."
~
"Holy smokes, I just signed a book deal!!!!!!! Mark's support and guidance have been invaluable.Two well-known agents offered to represent me and one of them responded to my query in less than four minutes!! Then THREE publishers expressed interest and started talking about making offers. The publisher I chose was perfect because they produce titles for the trade, educational, and scientific markets. And they published my book in hardcover!!!"
~
"I got the number one agent on my wish list thanks to Mark. He's done more than 100 deals in just two year and has a long list of accolades, including being talked about in the New York Times. Within 4 minutes of sending out my revised query letter, my literary agent called me on the phone. Less than 30 days later I had three major publishers making offers. And, a few days after that, I signed a deal with Random House. Mark's query letter did that." 
~
"When I got the phone call about my publishing offer with Harcourt, I was in my office with three other people. I slammed down the phone, ran into the secretary's office, threw myself down on the floor and said, 'I got a deal!' They sat there and held my hand. I was speechless. I've never ever been that happy in my life. On my wedding day I wasn't that happy! Getting married and having children are wonderful experiences, but I didn't 'work' to get my children!"
~
"After you helped me get an agent with Sanford J. Greenburger Associates, they got me a contract with Sky Horse Publishing. Publishers Weekly recently called Sky Horse the fastest-growing small publisher in America. They have 41 New York Times bestsellers! I can't stress enough, honestly, how working with you was 100% the only reason this happened."
~
"Before I worked with Mark, I sent out my own horribly written query letters and got only rejections. Now my book is being published in hardcover with Merit Press, an imprint of Adams Media and F+W. Mark actually helped me with multiple projects and, when I sent out my first revised query, I was only able to send it to five agents before I started getting multiple requests. One of them arrived in just a few hours!"
~
"Mark helped me get three offers for representation from top literary agents! A short time later I signed a publishing contract with Kane Miller (a division of EDC publishing). They distribute books to all major retail outlets including bookstores, gift stores, museums, etc. They also have a direct sales division made up of nearly 18,000 independent sales consultants that sell their books to schools and libraries, and at home parties, fundraising events and school book fairs. AHHH! OMG, it happened!" 
~
"Before I decided to work with Mark, I submitted my book to literary agents but didn't get any interest. After I revised my query letter and book proposal, I got several agencies interested and decided to sign with Fine Print Lit, a top literary agency in New York. They got publishers bidding against each other and I ended up signing a contract with Thomas Nelson (an imprint of Harper Collins) for what I've been told by several people is a very large advance. What cloud is higher than 9?"
View More Reviews of Mark Malatesta and Get Support
The reviews listed above are only some of the reviews about Mark Malatesta on this website.To see additional comments and reviews about Mark's websites, author newsletter, articles, training, speaking, events, etc. click here to view General Reviews About Mark Malatesta. Also, if you want 1-on-1 support to help you reach your publishing goals, click here now to find out how you can Schedule an Introductory Coaching Call with Mark and click here to access all of the Free Resources on our websites for authors. Former Literary Agent Mark Malatesta is founder of The Bestselling Author and Literary Agent Undercover, helping authors of all genres (fiction, nonfiction, and children's books) get top literary agents, publishers, and book deals.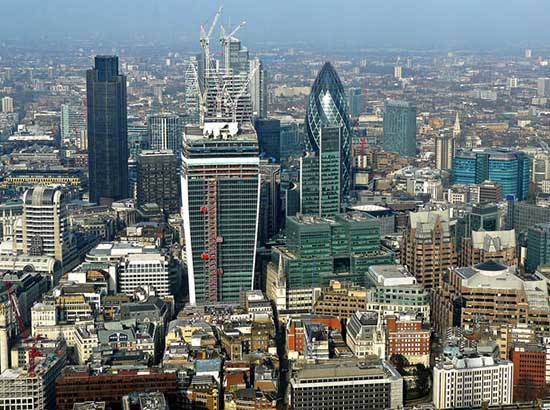 GET A LITERARY AGENT
Get free access to the Directory of Literary Agents with detailed agent listings to get a traditional publisher
Your Information will never be shared with any third party.