Fiction Author Reviews of Mark Malatesta
Scroll below to see Mark Malatesta Reviews provided by fiction authors who worked 1-on-1 with Mark as an author coach to secure book deals with publishers such as Random House, Ballantine, Penguin, etc. Former Literary Agent Mark Malatesta is founder and president of The Bestselling Author and Literary Agent Undercover. He works with authors of all genres (fiction, nonfiction, and children's books), primarily to help them improve their writing projects and pitch materials to get the attention of top literary agents.
.
Reviews of Mark Malatesta by Fiction Authors

.
– Jim Brown
Fiction Author Review of Mark Malatesta
"Ballantine Books published my first two novels in hardcover and paperback after Mark Malatesta helped created an auction and bidding war for my books, resulting a six-figure offer. Mark is one of the rare and genuine good guys, but he also has incredible information (even his ideas have ideas). One of the most important keys to success as an author is good information and support…" [click right here to see Jim's complete testimonial]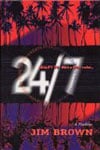 Jim Brown
– Dayna Dunbar
Fiction Author Review of Mark Malatesta
"Before I revised my query letter with Mark, I got no responses. When I sent out my new query, I got four requests for more material within 24 hours The support Mark provides is fantastic. His suggestions changed my original query significantly, but they also helped me see that I had something to offer. Now I have a top agent! Mark is smart and reliable and working with him has made all the difference…" [click this link to see Dayna's complete review]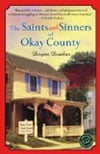 Dayna Dunbar
– Laurie McLean
Fiction Author Review of Mark Malatesta
"Your letter was, bar none, the absolute best I've ever received pitching an author's work. Short and direct yet packed with information. I'd be a fool not to beg you for a look. Please mail it to my personal address so it won't get mixed up with the hundreds of pieces of mail and packages we receive each week."
Laurie McLean
– Tanya Simmonds
Fiction Author Review of Mark Malatesta
"It's such a pity that Mark is happily married! He's been a great friend to me for many years and his support and encouragement are ultimately what led to me becoming a writer—just not the kind he was expecting! I now have six steamy erotica novels in print after being headhunted and signed with four publishers. There were times when I doubted myself, but Mark's steadfast support kept me writing. Mark, you're a diamond!" [click this link to see Tanya's full review]

Tanya Simmonds
– Virginia Tell
Fiction Author Review of Mark Malatesta
"I sent out hundreds of query letters over the course of several years before I found Mark. Have you read the Stephen King quote about him papering a wall of his house with rejection letters? That was me, except my apartment was papered two or three times over. Mark helped me get five agents offering to represent me. Everything is roses here now, and champagne. Mark has made a huge difference in my career, and my life…" [click this link to see Virginia's full review]
Virginia Tell
– Claude Brickell
Fiction Author Review of Mark Malatesta
"I am now represented by Al Longden!!! I sent out queries to literary agents before and hardly any of them replied. None of them were interested. Mark helped me present myself and word everything in my query in the best way. My comment to other writers reading this is that if you want to be a successful writer you have to know how to get noticed—and you need somebody like Mark who knows what you don't know. It is an investment, but it's nothing compared to reaching your goal." [click this link to see Claude's full review]
Claude Brickell
– Suzanne Adams
Fiction Author Review of Mark Malatesta
"Before I found Mark, I tried to send queries and that didn't go well. That's when I magically found Mark. I knew that working with him would be a perfect fit—and it was. After getting offers from three literary agencies, I'm now represented by The Seymour Agency. I have a great agent who's also a great editor. She's helping me clean up the entire manuscript. I am really happy!" [click this link to see Suzanne's full review]
Suzanne Adams
Fiction Authors – View More Reviews of Mark Malatesta
The reviews listed above by fiction authors are only some of the reviews about Mark Malatesta on this website. To see additional comments and reviews about Mark's websites, author newsletter, articles, training, speaking, events, etc. click here to view General Reviews of Mark Malatesta. Also, if you want 1-on-1 support to help you get your novel published with a publisher like Random House, Ballantine, or Penguin, click here to access all of the Free Resources on our websites for authors. And click here to find out how you can Schedule an Introductory Coaching Call with Mark Malatesta.